Long gone are the days that Sly Stone -- of Sly & The Family Stone fame -- called a Beverly Hills mansion or a Napa Valley house and vineyard his home. Today, the funk legend is basically homeless, living out of a camper-style van.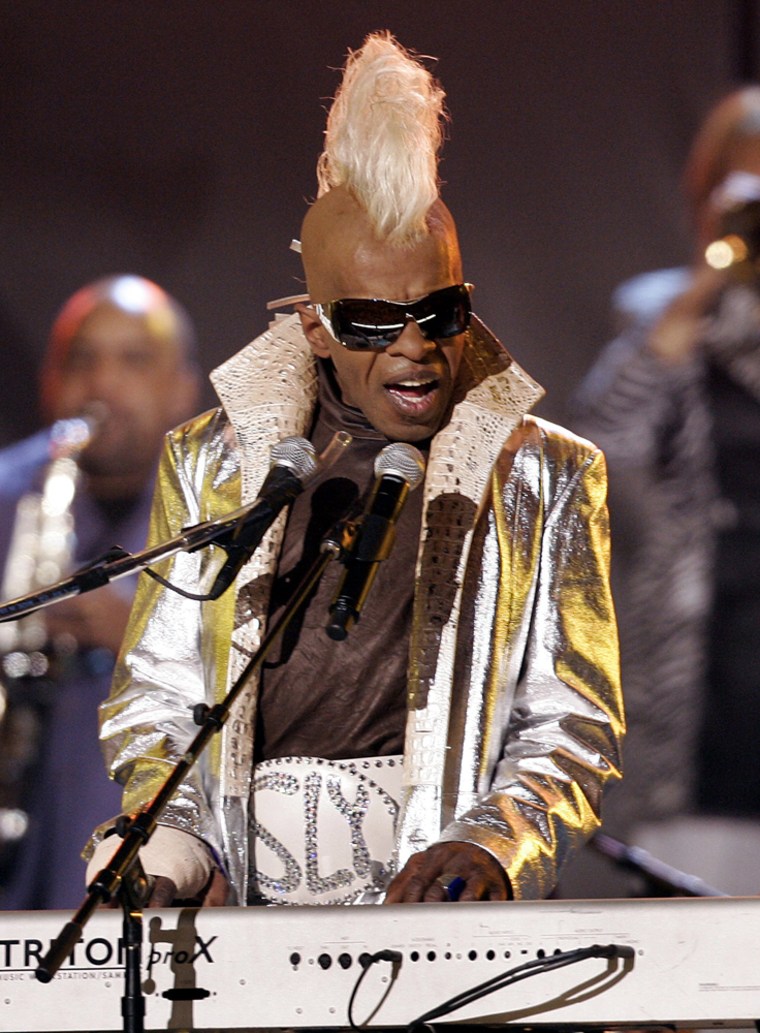 The New York Post reports that Stone is living out of a van parked on a residential street in a rough Los Angeles neighborhood where "Boyz n the Hood" was set. "A retired couple makes sure he eats once a day, and Stone showers at their house," the Post writes. "The couple's son serves as his assistant and driver."
Stone seems satisfied with his pared-down existence. He spends his time recording music on a laptop computer and says "I like my small camper, I just do not want to return to a fixed home. I cannot stand being in one place. I must keep moving."
The singer has a long history of drug abuse and opulent spending habits, but claims his serious money problems escalated in 2009, when he claims his royalty payments stopped, and he was tricked into signing a fraudulent contract with his manager Jerry Goldstein, who he's suing for $50 million.
Money and legal troubles aside, Stone plans to perform again some day, according to the Post. "It will feel good to step on stage," he says. "I see all the guys playing those old songs. Let these guys know, like Lady Gaga, let me come in, just let me come in and pay me if you like it."