Just when you thought the Tanner family couldn't bring you more joy ... "Fuller House" will be back for a second season!
"Your list will get even fuller," reads a tweet on the show's official Twitter account. "Season 2. Coming soon to Netflix."
RELATED: First 'Fuller House' photos show Tanners reunited in Netflix reboot
The highly anticipated "Full House" reboot arrived on Netflix last Friday, along with some familiar faces from the original series, which premiered in 1987. These include Candace Cameron Bure (the original D.J. Tanner), Jodie Sweetin (her sister Stephanie) and Andrea Barber (best friend Kimmy Gibbler).
RELATED: 'Fuller House' cast reveals 'biggest change' between original show and reboot
There's also John Stamos (Uncle Jesse!), Dave Coulier (everyone's favorite uncle, Joey), and, of course, Bob Saget, who plays the girls' dad, Danny.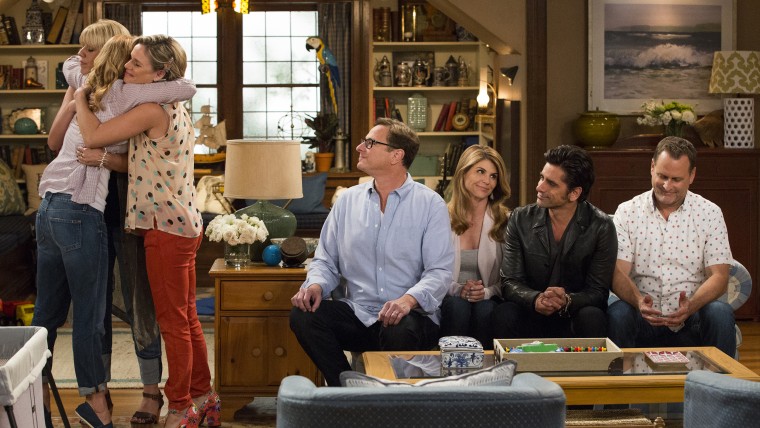 In the new series, her character D.J. takes on the Danny Tanner role, as a widowed mom struggling to raise her three young sons. Sister Stephanie and best friend Kimmy Gibbler move in to help, just as Uncle Jesse and Joey did in the original show's pilot.
RELATED: 11 'Fuller House' moments that will give you nostalgia
"That's the biggest change in this new show ... We are carrying this show now," Cameron Bure told TODAY during a recent visit to the show's set. "And it's about our lives. And that feels like the biggest transition — like, a little bit of pressure for us."