John Stamos is ready to start filling up a brand-new house!
The "Fuller House" star, 54, revealed on social media Sunday that he was engaged to his girlfriend of nearly two years, model and actress Caitlin McHugh, 31, with this delightful post:
According to a statement from Stamos' representative, the actor proposed to his girlfriend at Disneyland. He cut together a film combining romantic moments from Disney and Pixar animation films, concluding with Sebastian from "The Little Mermaid" encouraging Stamos to "just ask the girl."
Stamos hadn't been too public about his relationship until last year, when during a visit to "The View" he noted he was dating someone.
He added, "This girl I'm dating ... she loves this song, 'Disney Girls.' So I put on FaceTime the other day [while he was in front of a crowd]. I thought I could get away with [it] but people were tweeting, 'Who are you FaceTiming?!'"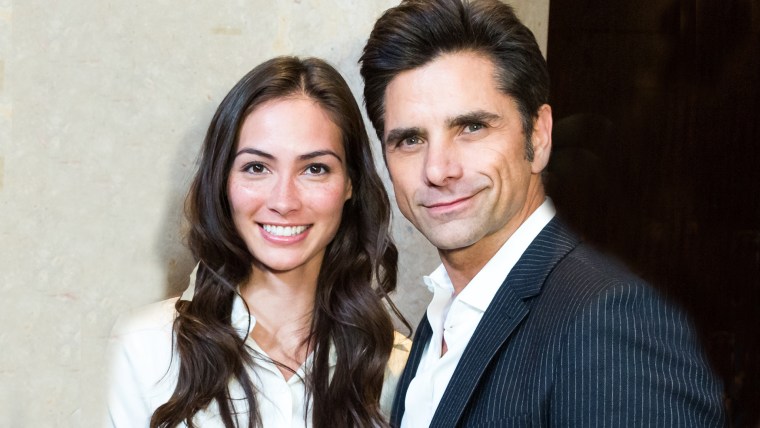 Stamos, who's best known to his fans from his "Full House" and "Fuller House" days as Uncle Jesse, was previously married to model Rebecca Romijn. They wed in 1998, and their divorce was finalized in 2005.
They had no children, but in 2015 Stamos joked with Us Weekly that he'd still really like to be a dad. How bad? So bad that "my ovaries are rattling," he quipped. "They're jingling. I can hear them jingling now." He also noted in separate interview that "when the time is right, it'll happen."
So perhaps there really will be a fuller house soon? Congratulations to the happy couple!
Follow Randee Dawn on Twitter.