Critics may not be in its corner, but fans don't care: They love "Fuller House," the reboot of the classic TV sitcom "Full House." So when star Dave Coulier visited TODAY Wednesday, we were thrilled to find he had some great news to share.
"We're just hearing this," he revealed to Kathie Lee Gifford and Hoda Kotb. "I guess we're back for season two!"
Not bad, considering the reboot just began airing on Netflix on Feb. 26.
MORE: New 'Fuller House' video goes behind the scenes of revival: 'We are a family'
"It's really exciting and fans just love the show," he shared. "We really wanted to do a show for the fans. The heck with the critics."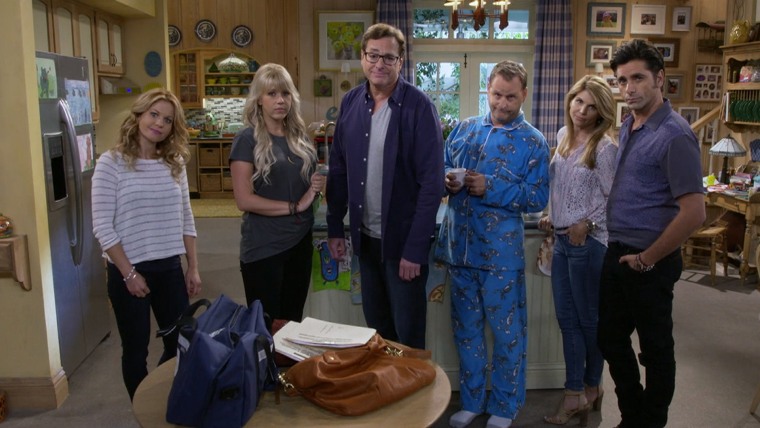 Just being on the set again, he said, brought back all kinds of emotions.
"When I saw the living room and the kitchen, I started to tear up a little bit. ... It was as if no time had passed. We all clicked right back into our silly jokes with each other, our characters. It was like a family reunion."
MORE: First 'Fuller House' photos show Tanners reunited in Netflix reboot
That also means they're back to teasing one another with no mercy. When commenting on the continuing non-aging good looks of his co-star John Stamos, Coulier quipped, "He has little bird legs."
And as for that lovely black-and-white, ahem, backside shot of Mr. Stamos that went out on Instagram in January? "I think they Photoshopped [his rear end]," he joked. "It's not that curvy. I've seen it a lot. More than I want to."
Oh, cut it out!
Follow Randee Dawn on Twitter.