The Tanners are back — again!
The second season of Netflix's "Full House" reboot, "Fuller House," is a go. And the proof is in the pictures.
On Wednesday, cast members shared shots from the first table read of the season.
Candace Cameron Bure and Jodie Sweetin, aka D.J. and Stephanie, offered up sneak peeks of the actual scripts — but just the covers.
Even Andrea Barber (Kimmy Gibbler) got in on the act.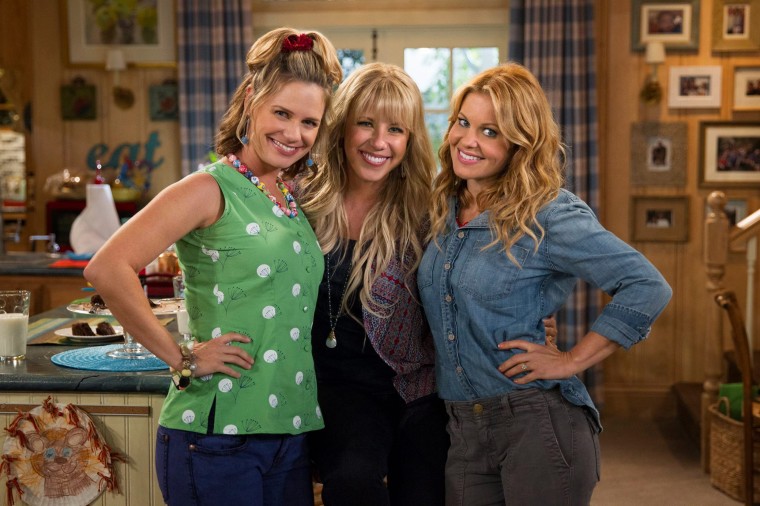 MORE: Have mercy! John Stamos reveals how he got his 'Full House' catchphrase
Meanwhile Scott Weinger and John Brotherton — Steve Hale and Matt Harmon, respectively — posed for a perfect "Fuller House" face-off, looking ready to rumble for D.J.'s affections once more.
(Settle down, guys! She already said "thanks, but no thanks.")
MORE: Uncle Joey never watched 'Full House'? Dave Coulier vows to binge watch 'someday'
There's still no word on when the new season kicks off, but according to Uncle Jesse, fans won't have to wait too long.
"They actually sort of put a rush on it," John Stamos recently told E! News. "I don't think they've announced the dates, but they're going to be a lot sooner than we released last year's."
Follow Ree Hines on Twitter.