For "Full House" fans who've been eagerly following the buzz about a possible sequel, reboot or remake over the last year, it's time to get excited.
Maybe.
The latest twist in the ongoing will-they-or-won't-they talk is that a spinoff of the '80s and '90s hit could soon be on the way — to Netflix.
Yes, according to TV Line, "Fuller House" would see an all-grown-up Candace Cameron Bure reprise her role as D.J. alongside Andrea Barber, who'd return to her part as D.J.'s best pal, Kimmy.
Those hoping to see even more familiar faces could be in luck, too. Stars Bob Saget, Dave Coulier and John Stamos are expected to make guest appearance, with Stamos also producing.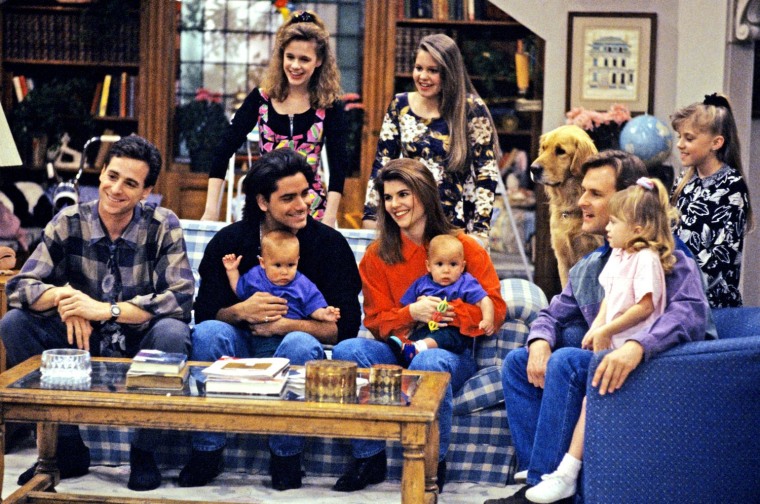 Stamos has spoken publicly about some sort of return to the tale in the past.
"The legacy is so important to us," he said during a 2014 interview on Bravo's "Watch What Happens Live." "Every year, it just gets deeper and more important to everybody. We just have to do it right. We're sort of working on a twist on a sequel, but we don't know if it's going to happen yet or not."
So news of a possible 13-episode Netflix series — with the show's original creator, Jeff Franklin, at the helm — seems pretty believable.
Have mercy!
Well, have hope. According to reports, it's not a done deal yet, and so far, Netflix hasn't announced a thing.
And there's something else to consider. The last time specifics of a "Full House" return came out, in August of last year, Stamos was quick to tweet a warning.
This time? Well, he's back to Twitter with some awfully familiar words.
In that case, maybe it's best to just have patience.
Follow Ree Hines on Google+.