There will be real, actual people. It'll be totally strange.
But, wow, are we so ready for this change.
Okay, pardon the corny lyricism, but there's no other way to make this announcement to end all announcements than through song: Arendelle, it seems, is transplanting to New York City.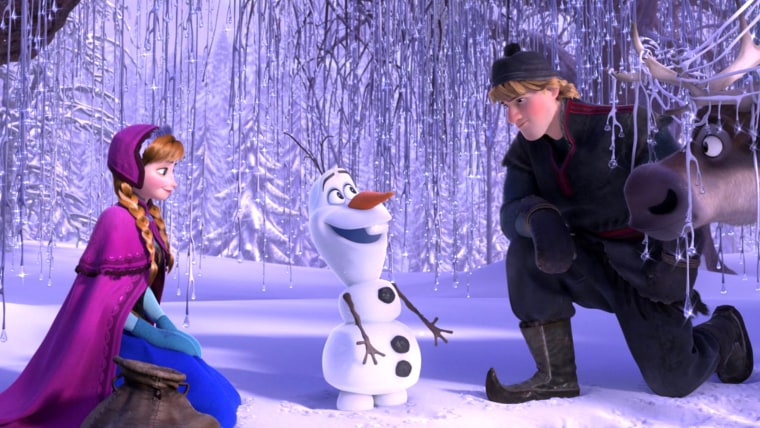 Yes, "Frozen" lovers, the 2013 animated film you definitely still sing along to in the shower is bringing its snowy magic to Broadway in the spring of 2018, as reported by The New York Times.
The original film was wildly popular, grossing a whopping $400 million in the U.S. alone.
RELATED: Adorable baby goat channels Elsa from 'Frozen'
And though vocal powerhouses Kristen Bell and Idina Menzel, who respectively voiced Anna and Elsa in the original film, are not (yet!) rumored to be taking part in the production, we have a feeling their parts will be done justice by some of musical theater's greatest stars.
This will be Disney's ninth musical on Broadway, many of which have done tremendously well for themselves. Most notably, the musical version of 1994's hit film "The Lion King" is Broadway's third-longest-running show ever and its highest grossing production of all time.
RELATED: 'Frozen' director theorizes Anna, Elsa and Tarzan are siblings
The company's theatrical division has said it would first put on a production of "Frozen" outside New York in 2017 before bringing it to Broadway the following year. The more practice, the better, because we're pretty sure this is going to be a show that everyone, their kids, their grandmas and their next-door neighbors have their eyes on.
RELATED: Elsa re-creation takes the cake for funniest 'Frozen' tribute
No pressure.
The show will employ the film's writers and composers (music and lyrics by Robet Lopez and Kristen Anderson-Lopez and book by Jennifer Lee), and Alex Timbers, whose previous Broadway projects include "Bloody Bloody Andrew Jackson," "Rocky" and "Peter and the Starcatcher," will direct.