"Friends" fans worked themselves into a tizzy on Monday when reports circulated that the NBC sitcom will no longer stream on Netflix.
But it seems the split between "Friends" and Netflix was really "just a break." Well, actually it was just a silly rumor.
It all started over the weekend when eagle-eyed fans noticed the show's "Details" page on Netflix listed "Friends" as "available" until only Jan. 1, 2019. Many figured that all 10 seasons and 230 laughter-filled episodes would disappear from the streaming service after that.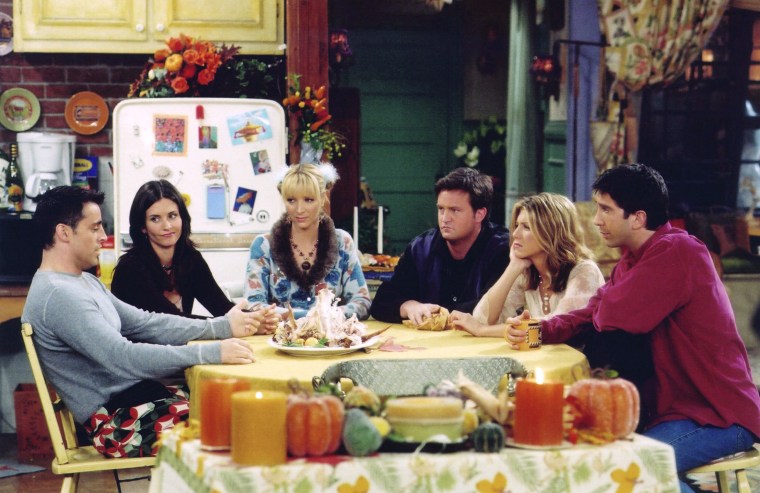 Some were so upset, they began a Change.org petition to beg Netflix to hold onto the show, calling its removal "unfair, unacceptable and downright inhumane." (Well, it would have been!)
Others took to social media to express their outrage ...
...and their sadness.
But later on Monday, NBC News reporter Claire Atkinson set the record straight, revealing that she'd spoken directly with Netflix chief content officer Ted Sarandos and he told her the Central Perk gang was staying put.
"I just asked Ted Sarandos, #Friends is not leaving #Netflix in January," she tweeted Monday from the UBS Global Media and Communication Conference in New York.
Soon after, the show's perplexing "availability" date on Netflix vanished.
Netflix even shared a special holiday-themed tweet to make sure fans heard the joyous update.
"'Friends" will still be there for you in the US throughout 2019," Netflix wrote next to a pic of Ross (David Schwimmer) festively dressed as the fabled Holiday Armadillo.
Now, "Friends" fans, tell us, could you be any happier?