Is it possible the best couple on "Friends" was the one we never saw?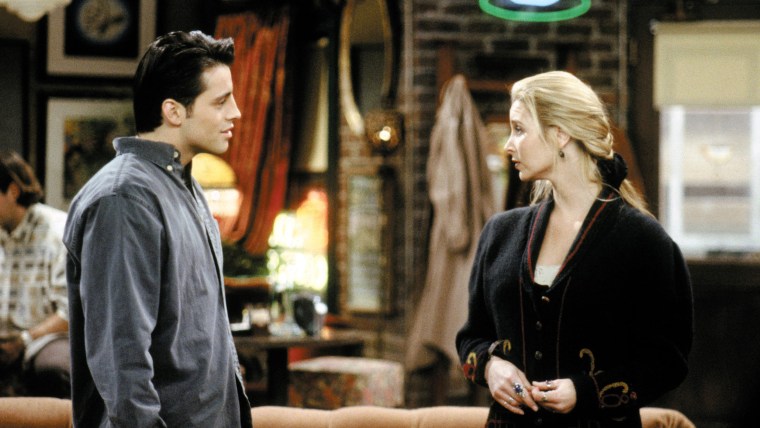 In the wake of the announcement that the stars of the hit sitcom would be reuniting to honor director James Burrows this February, an interview People magazine held with two of the show's stars, Lisa Kudrow and Matt LeBlanc, is getting some renewed buzz.
In in an sitdown last year, the two opened up about their favorite show moments and answered one very important question: Why didn't the show's lovable goofballs, Joey and Phoebe, ever pair up?
"Towards the end we actually pitched the idea that Joey and Phoebe had been having casual sex the entire time," LeBlanc told People. "We'd go back and shoot all the historical scenes and just before a moment that everyone recognizes, there's Joey and Phoebe coming out of a broom closet together. But they were like, 'Nah.'"
Sorry to all you "Friends" fans who were rooting for a "Phoey" love affair. But there's always the reunion...