How you doin?
Well, if you're a "Friends" fan, you're probably eagerly anticipating the cast's reunion, which is set to take place during a two-hour special on Sunday, Feb. 21.
And lucky for us, we're getting our first look at the gang all together again!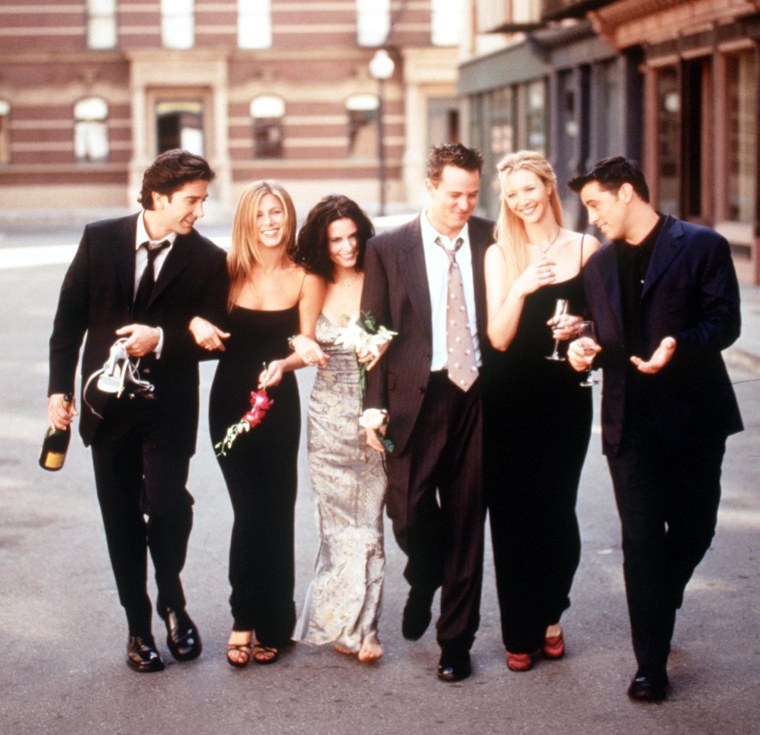 A video released Wednesday previewing the tribute to legendary TV director James Burrow shows the cast members on a couch together (though unfortunately it's not the famous Central Perk couch).
RELATED: The ultimate 'Friends' viewing guide for every fan
At the special's taping last week, Kaley Cuoco released a photo of the "Friends" cast with the actors from her own show, "The Big Bang Theory."
Unfortunately, in both the preview video and Cuoco's photo, one cast member is noticeably absent.
MORE: 'Friends' stars Matt LeBlanc, Lisa Kudrow on why Phoebe and Joey never got together
Matthew Perry confirmed soon after NBC announced the reunion that he couldn't make the special because he'll be in London rehearsing for a play.
However, Perry "may tape something for the tribute," his rep said.
If Perry had been able to attend, it would have been the first time all six cast members were together since the show went off the air 12 years ago.
The full special will air Sunday, Feb. 21, at 9 p.m. ET on NBC.