One week from Sunday, the "Friends" cast will be there for us again.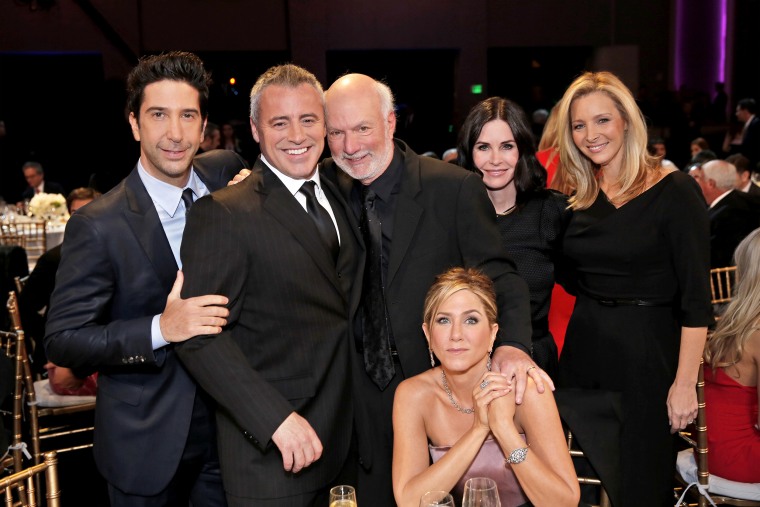 And while we're counting down the days till a two-hour tribute to director James Burrows will feature appearances from most of the sitcom's stars, new photos give a sneak peek at the much-anticipated reunion.
RELATED: 'Friends' reunion: Here's a first look at the cast together again
The gang's all here (well, almost): David Schwimmer, Matt LeBlanc, Jennifer Aniston, Courteney Cox and Lisa Kudrow lovingly pose with Burrows, but unfortunately, Matthew Perry is rehearsing for a play in London and wasn't able to join them.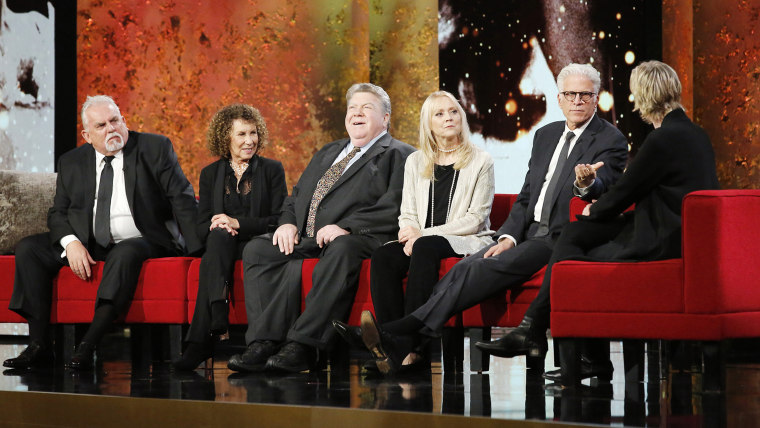 While these are the first official photos from the special, fans were previously treated to a glimpse of the five "Friends" stars posing with actors from "The Big Bang Theory," another show that will be part of the big event.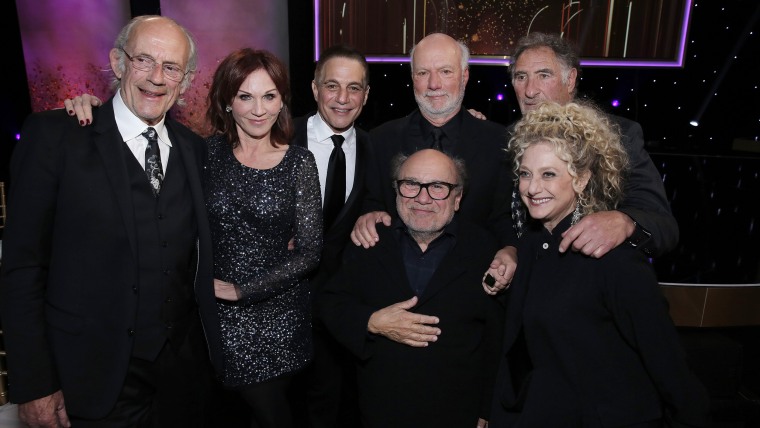 Cast members from "Cheers," "Frasier," "Will & Grace," "Taxi," "Wings," "Mike & Molly" and "Two and a Half Men" are also part of the celebration of the legendary director's career, which honors a special milestone: Burrows recently wrapped his 1,000th TV episode, with NBC's "Crowded."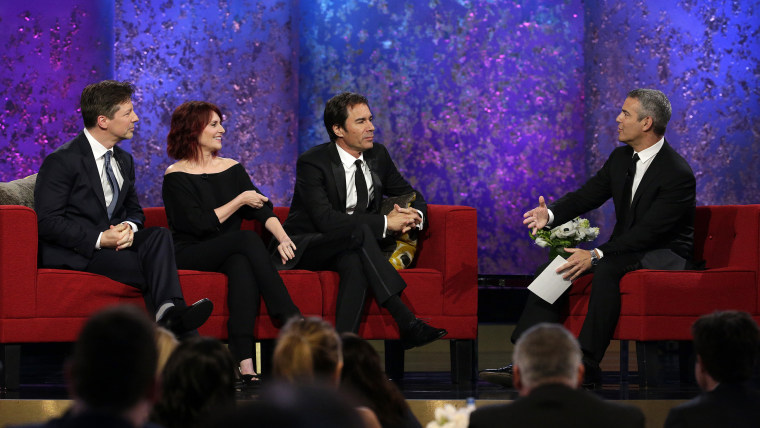 A trailer released last week also gives a brief glimpse of what's to come — which evidently includes the "Friends" cast fielding some revealing questions from Andy Cohen.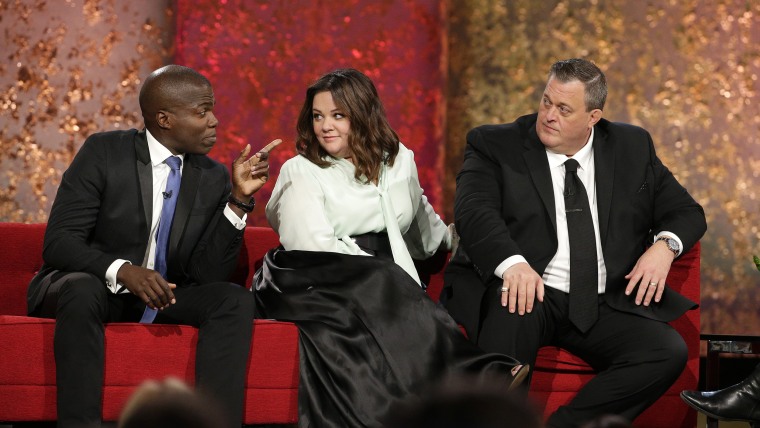 Could we be any more excited? (Well, maybe we could, if Gunther showed up to pour coffee for everyone.)