It's been 11 years since "Friends" aired its farewell episode, and ever since then, faithful fans have been clamoring for more.
Unfortunately, there's no reunion in the works, but there is good news! Instead of new "Friends" scenes, there's an old one that never aired. And you can watch it right now.
The clip, which was uploaded to YouTube years ago and is now going viral, reveals a deleted scene that didn't get cut due to a lack of laughs. In fact, it's hilarious.
The problem was simply that the jokes revolved around airport security, and that was an understandably sensitive topic at the time the episode ("The One Where Rachel Tells Ross") aired — just weeks after Sept. 11, 2001.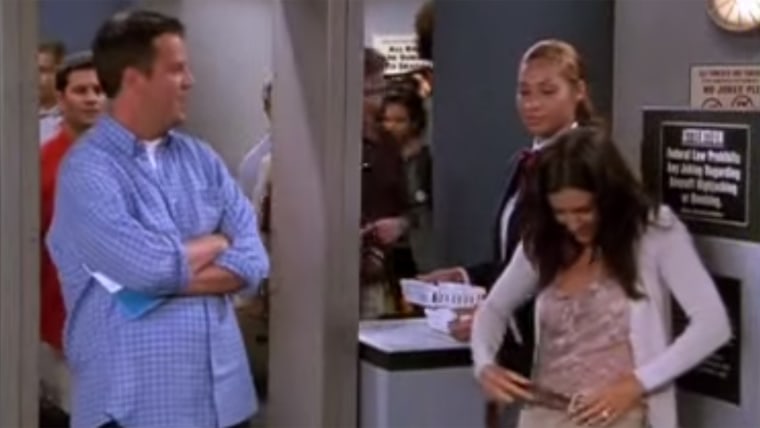 Check out the scene and enjoy the classic "Friends" fun, including a mix-up that just couldn't be more Chandler.