It's really happening this time — the cast of "Friends" is officially reuniting.
NBC entertainment chairman Robert Greenblatt reportedly confirmed Wednesday during the Television Critics Association Press Tour that the six "Friends" stars — Matthew Perry, David Schwimmer, Jennifer Aniston, Courteney Cox, Matt LeBlanc and Lisa Kudrow — will all appear in a two-hour special airing in February. The special will honor legendary sitcom director James Burrows' recent milestone of directing 1,000 TV episodes, 15 of which were "Friends."
While this is the first official reunion of the "Friends" cast since the show ended nearly 12 years ago, don't expect to see the gang sipping on cappuccino at Central Perk and reminiscing about old times. According to Entertainment Weekly, Greenblatt stated that, while all six "Friends" stars will appear in the special, they may not all be appearing together.
"I'm hoping all six will be in the same room at the same time [but] I'm not sure we can logistically pull that off," the magazine quoted Greenblatt as saying.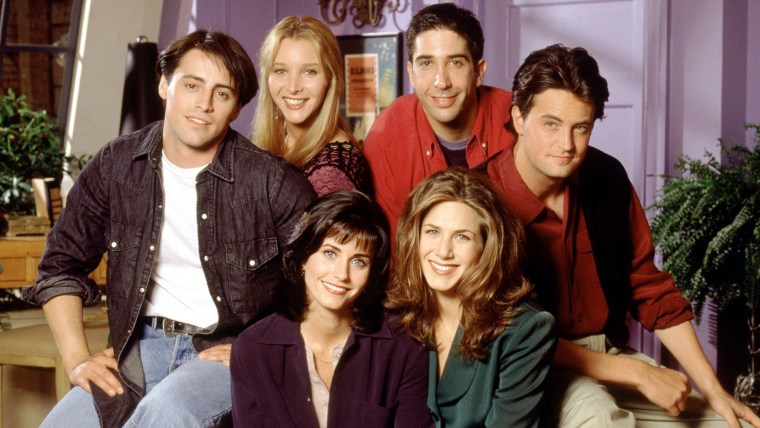 In the past, the cast has spoken about how unlikely a "Friends" reunion featuring all six main cast members would be, due to their busy schedules.
RELATED: 'Friends' hits Netflix: The ultimate viewing guide for every fan
"The six of us can't even meet for dinner," Kudrow said during the 2015 Vulture Festival. "We're trying but we don't all live in the same state. We don't have the same work schedule anymore."
In the years since "Friends" went off the air, the show's fans have seen various cast members reunite on television, but never all six. The special will mark the first time since 2004 that the entire gang appears in the same project.
"Should be a good time!" LeBlanc tweeted after news of the special was released. (Kudrow later retweeted LeBlanc's sentiment.)
The special will also feature cast members from other shows that Greenblatt has directed, including "Will & Grace," "Cheers" and "Mike & Molly."
The special will air Feb. 21 on NBC.