During its five-season run, "Friday Night Lights" taught viewers that some things just go together, like small towns and big drama or pep talks and crunch time — or Coach Taylor and Tami.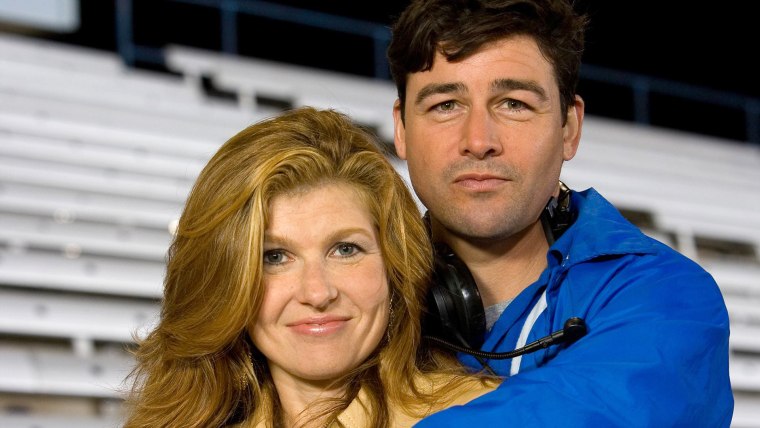 Get ready for full hearts, "FNL" fans!
It's been five years since devoted viewers said goodbye to one of TV's most perfect partnerships, but during Sunday night's Emmys, the Taylors said hello to each other again.
Stars Kyle Chandler and Connie Britton were all smiles as they posed for a sweet pic, which Britton simply captioned with the word "reunited" (and acknowledged that yes, the photo is a tad blurry).
RELATED: 'Just start swinging it, baby!' See Connie Britton show off hula-hooping skills
And while she didn't make it into the family photo, even Coach and Tami's teen daughterJulie (Aimee Teegarden), was in attendance at the big entertainment bash.
The only member of the family up for an award on television's biggest night was Chandler, who was nominated in the Lead Actor in a Drama category for his role on "Bloodline." But while he didn't win, he still had plenty to celebrate over the weekend.
Chandler turned 51 on Saturday, and Britton didn't let that occasion pass by without some cheers for the man who'll "always be Coach" to her.
RELATED: 'Friday Night Lights' cast members reunite 10 years after show premiered
"Happy belated birthday to my ex tv husband," she wrote, adding the hashtag "#cleareyesfullhearts."
Follow Ree Hines on Twitter.