You didn't have to agree with Fred Dalton Thompson's politics to enjoy him as a TV or film presence.
The late Tennessee senator and former presidential candidate, who died from lymphoma at 73 on Sunday, first made his name in the political arena. But for generations of movie and TV fans, he was better known as a take-no-BS (yet folksy and approachable) representative of authority.
Thompson's first acting job was happenstance; director Roger Donaldson (who would eventually direct him in 1987's Cold War spy film "No Way Out") asked Thompson to play himself, the lawyer who represented a whistleblower in a corruption scandal, in the 1985 film "Marie."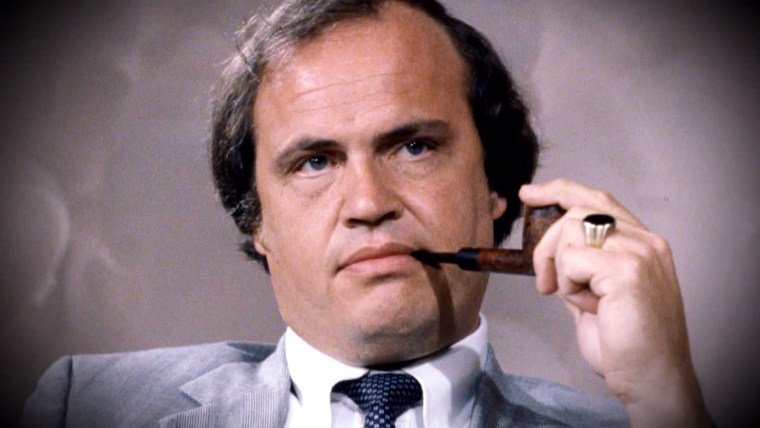 MORE: Folksy Ex-Senator and 'Law & Order' Actor Fred Thompson Dies at 73
From there, he went on to play a number of straight-up straight talkers, often with political connections. His best-known late-career role had him heading up the District Attorney's office on the long-running NBC series "Law & Order."
So, in his honor, we look back on some of our favorite roles for Senator Thompson, parts we would totally vote for him to play again if he could:
'Die Hard 2' (1990)
Thompson played the head of the air traffic controllers who lost control of the airport — and was one of the only people who realized John McClane (Bruce Willis) knew what to do when terrorists took over.
'The Hunt for Red October' (1990)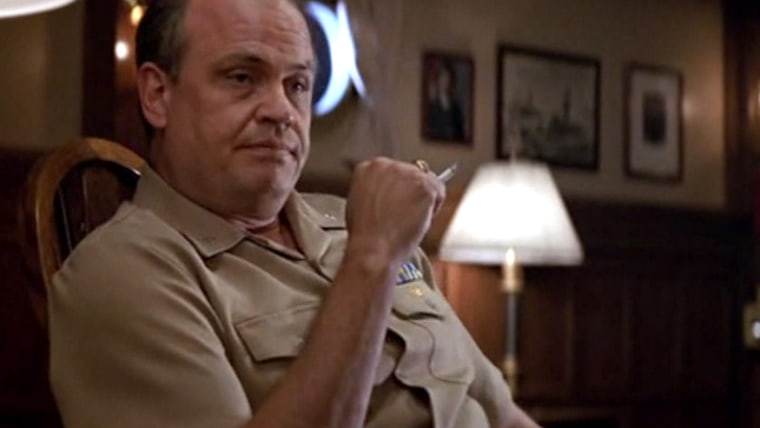 As Admiral Painter, Thompson thought Jack Ryan (Alec Baldwin) was the right man to play war games as a Soviet submarine leader made moves to defect. And he was right, as usual.
'Law & Order,' et al. (2002-2007)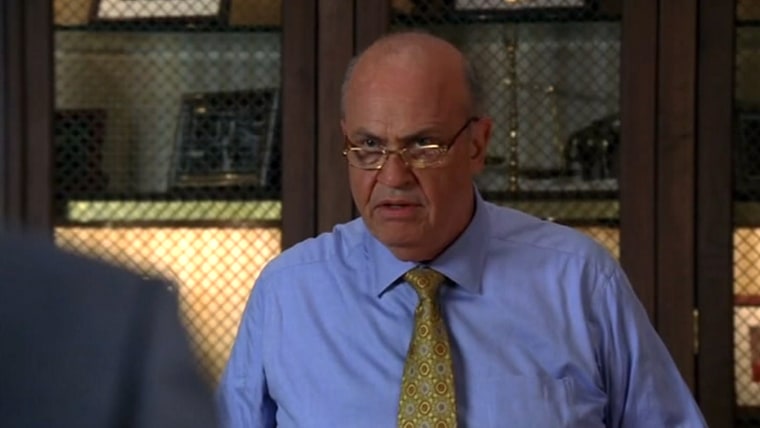 Thompson had the rare distinction of having appeared on all of the "Law & Order" series, including the "mothership," "SVU," "Criminal Intent," "Trial By Jury" and "Conviction," playing D.A. Arthur Branch over the course of 142 episodes.
Branch may have been a Southern conservative ensconced in enemy territory, but while he did clash with his subordinates, he never seemed anything other than genuine and fair in his beliefs.
'Bury My Heart at Wounded Knee' (2007)
He may never have reached the U.S.'s highest political office in real life, but thanks to Hollywood, Thompson appeared on screen as a cigar-chomping President Ulysses S. Grant. Hail to the chief!