Over the weekend, the late Frank Gifford — who wasn't merely a football great and longtime sports commentator but the husband of TODAY's Kathie Lee Gifford — was remembered in two separate occasions that helped bookmark his career in show business.
First off, the New York Giants held their opening day and marked the loss of their former MVP (who died Aug. 9) by dedicating the day to Frank and Kathie Lee. (Frank played for the Giants on and off from 1952-64.) They also held a moment of silence before the national anthem.
"It's always moving," Kathie Lee, who was there, told Hoda Kotb on TODAY Monday. "I've always told you the stories about when I get upset with Frank. I'd say something and he'd go, 'You know, a lot of people like me.' And I go, 'Yeah, I know that but they don't have to live with you.' Then you get to a place like that where you realize millions of people liked him, and he really was a legend. And continues to be."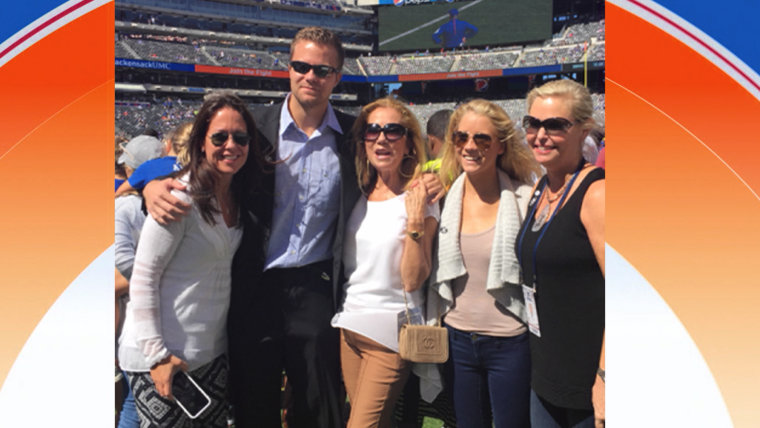 In addition, the Giants will be remembering Frank (and fellow Giants legend Ann Mara) throughout the season:
Meanwhile, on the Emmy Awards on Sunday night, Frank took his turn among those remembered in the In Memoriam segment. Kathie Lee watched that clip for the first time during TODAY (she was asleep when it originally aired), which aired with Eva Cassidy singing "Somewhere Over the Rainbow" in the background.
Kathie Lee's reaction? She immediately quipped, "Couldn't have played my song?"
Indeed!