Celebrities and athletes are sharing their condolences for and memories of Frank Gifford on social media after the NFL Hall of Famer and husband of Kathie Lee Gifford passed away Sunday at the age of 84.
Gifford died of natural causes at his Connecticut home, his family said in a statement.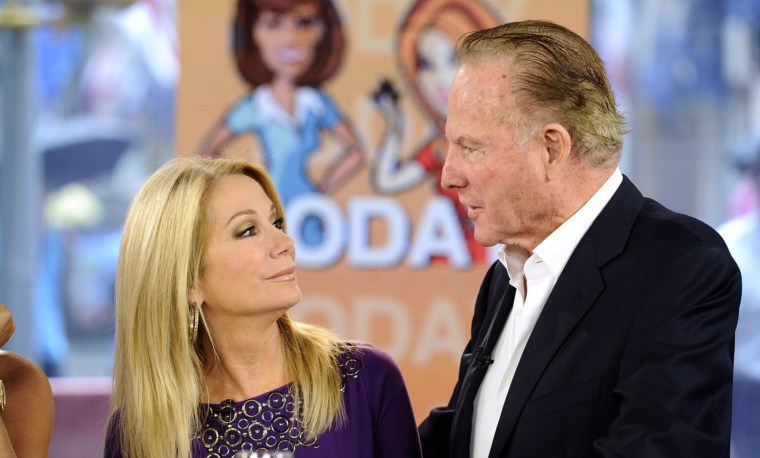 RELATED: Kathie Lee honors her late husband Frank
"We rejoice in the extraordinary life he was privileged to live, and we feel grateful and blessed to have been loved by such an amazing human being," the statement read. "We ask that our privacy be respected at this difficult time and we thank you for your prayers."
Many celebrities, including members of the TODAY family and Gifford's god-daughter Kendall Jenner, shared their grief for the former Giant on social media.