Frances McDormand took a stand during her Academy Award acceptance speech — by making all the women nominees in the Dolby Theatre stand up.
Coming up to the podium after winning the best actress Oscar for her turn in "Three Billboards Outside Ebbing, Missouri," an emotional Frances McDormand warned the crowd that she was "hyperventilating a bit." It was the first hint that her speech would be anything but a typical batch of thank yous. Instead, she used her big moment to call for industry-wide change for women.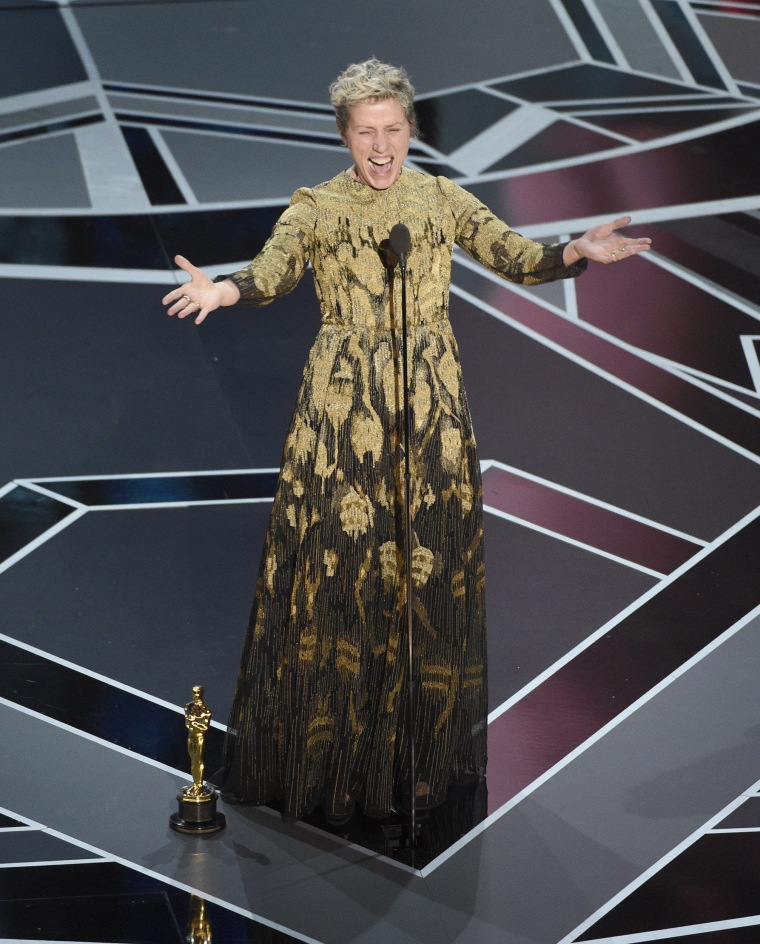 "If I fall over, pick me up because I've got some things to say," she said.
Placing her Oscar on the stage, she called on "all the female nominees nominated in every category (to) stand with me in this room tonight.
"Meryl, if you do, everyone else will," she joked to fellow best actress nominee, Meryl Streep.
So Streep, and all those fellow nominees, rose to their feet, creating a moving sight.
"Look around ladies and gentlemen, because we all have stories to tell and projects we need financed," McDormand said.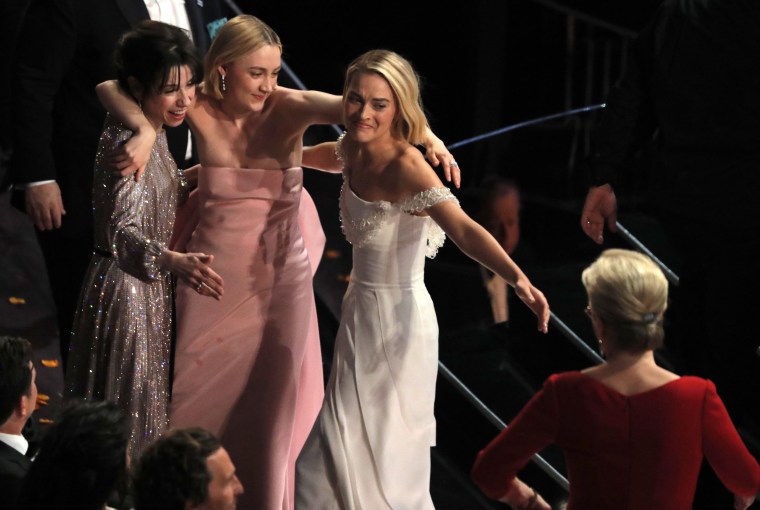 "Don't talk to us about it at the parties, invite us into your office in a couple days or you can come to ours, whichever suits you best, and we'll tell you all about them."
She closed by calling on the assembled talent to demand an "inclusion rider" in their contracts — a clause in which top talent can demand a diverse crew be hired to work on the production.
McDormand's comments come at a time when the #Metoo and #Timesup movements are sweeping across Hollywood, forcing a reexamination of an industry long dominated by white men and pushes for diversification.