Beloved character actress Ann Morgan Guilbert has died after a battle with cancer.
The 87-year-old's daughter, Nora Eckstein confirmed the news on Wednesday, and on that same day, Guilbert's on-screen granddaughter took to Twitter to celebrate her life.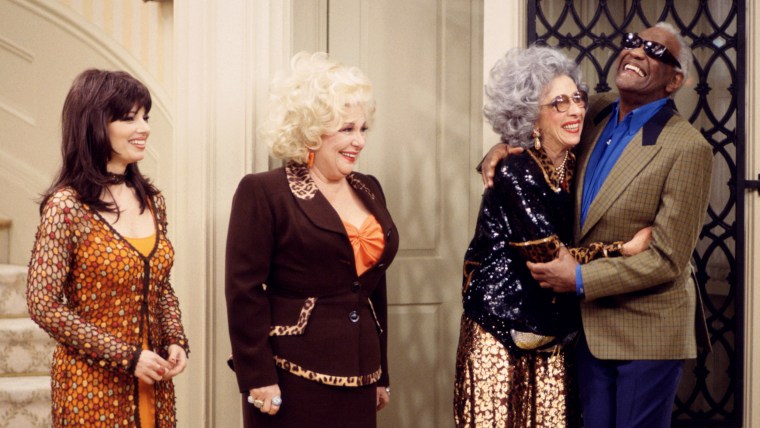 Guilbert starred in dozens of big and small-screen titles — from a recurring role on "The Dick Van Dyke Show" in the early 1960s to her 2010 part in the film "Please Give" — but she was best known for playing Fran Drescher's grandmother Yetta on the '90s hit sitcom "The Nanny."
After learning of Guilbert's death, Drescher raved about the "brilliant," "sweet woman," who was "such a great actress."
RELATED: See Fran Drescher, 'Nanny' co-stars (including 'Mistah Sheffield') reunite
"May you be cracking them up in heaven!" she wrote in one tweet.
After sharing her grief, Drescher honored Guilbert once more by sharing a very-Yetta GIF with her followers.
Although Guilbert last played Yetta on the series finale of "The Nanny" in 1999, that wasn't the final time she shared the screen with Drescher. The actresses reunited with several of their past "Nanny" pals for a special episode of Drescher's series "Happily Divorced," in 2012.
Gulibert's career spanned six decades and she remained active on television until the end, starting in two episodes of the sitcom "Life in Pieces" earlier this year.
Follow Ree Hines on Twitter.