Fall dramas mean one thing: Oscar bait. Remember those performances Ben Stiller pokes fun at in "Tropic Thunder"? Well, this category is packed full of them. A schizophrenic (Jamie Foxx), former addict (Anne Hathaway), depressive playwright (Philip Seymour Hoffman) and a duchess (Keira Knightley) will all do their best to join that Academy Award starting lineup. Add to that a group of World War II soldiers (in a Spike Lee film) and a woman (Julianne Moore) surrounded by blind people and you have some serious Oscar contenders.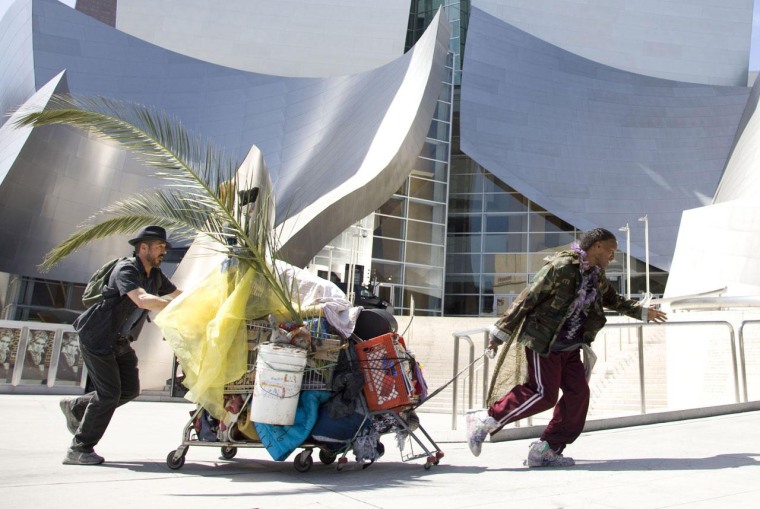 "Blindness"
Starring: Mark Ruffalo, Julianne Moore, Gael Garcia Bernal, Sandra Oh, Danny GloverDirector: Fernando MeirellesStory: An unnamed city is suddenly ravaged with a wave of blindness. The government decides to quarantine affected citizens, but as the blindness continues to spread, the captives are forced to fend for and fight amongst themselves. Moore stars as a woman whose husband (Ruffalo) is blind, but who hasn't caught the disease herself. One to watch? Maybe. The book, by Nobel prize-winning author Jose Saramago, is fantastic, but might have lost something in its cinematic translation. The response for the film at Cannes was a bit underwhelming. The Telegraph U.K.'s Sukhdev Sandhu wrote that the film in "trying so hard to be faithful to the novel, it falls prey to tone-deafness." And Times Online writer Wendy Ide went further, writing "'Blindness' is the most miserable opening to an international festival I've ever seen." It's a shame because director Meirelles ("Constant Gardener," "City of God") is one of the most talented helmers around.Web site:  http://blindness-themovie.com/ Release date:  Sept. 26
"The Duchess"
Starring: Keira Knightley, Ralph Fiennes, Charlotte Rampling, Dominic Cooper, Hayley AtwellDirector: Saul DibbStory: Georgiana Spencer (Keira Knightley) is an 18th century aristocrat who marries the older and distant Duke of Devonshire (Fiennes). And though she manages to seduce the entire country with her charms and usher in sweeping changes, she never wins the love of her own husband. Desperate for affection she turns to Earl Grey (Cooper) and her best friend, Lady Bess Foster (Atwell). One to watch? Looks doubtful. There's something very cookie-cutter and dour about the trailer — perhaps it's just the heaps of wig that poor Knightley is saddled with. There's also a rape scene in the film, so beware. Spencer was sort of the Princess Diana of her day. Knightley's gained much notoriety for the fact that she refused to let her cleavage be digitally enhanced in the film's posters. Web site:  http://www.theduchessmovie.com/ Release date:  Sept. 19
"Miracle at St. Anna"
Starring: Derek Luke, Michael Ealy, Laz Alonso, Omar Benson Miller, Matteo SciabordiDirector: Spike LeeStory: Set during World War II, this film tells the story of four African-American soldiers (Luke, Ealy, Alonso, Miller) stationed in Tuscany, Italy, who get separated from their unit and trapped behind enemy lines when one of them tries to rescue an Italian boy. One to watch? Here's hoping. Lee can be so talented (HBO's "When the Levee's Broke," "Inside Man"), but he does have a mixed track record ("She Hate Me," "Girl 6," etc.). Controversy erupted at Cannes when Lee criticized Clint Eastwood for not including African-American soldiers in "Flags of Our Fathers." (Could this have been a cynical attempt to publicize his own WWII film? Perhaps.) The director also went after the Coen brothers for not treating the violence in their films seriously. And he recently took some shots at Tyler Perry. You have to appreciate Lee's fighting spirit. Let's hope it comes out in the film, and not just the press conferences. Web site:  http://miracleatstanna.movies.go.com/ Release date:  Sept. 26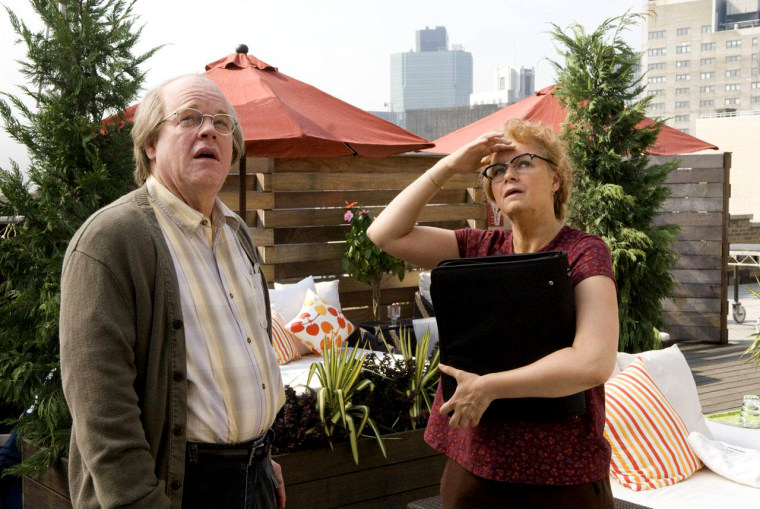 "Rachel Getting Married"
Starring: Anne Hathaway, Rosemarie DeWitt, Bill Irwin, Anna Deavere Smith, Debra WingerDirector: Jonathan DemmeStory: Kym (Hathaway), an ex-model who's been in rehab for 10 years, returns home for her sister Rachel's (DeWitt) wedding. Her caustic one-liners and black sense of humor cast a pall over what her sister hoped would be an idyllic family weekend.One to watch? Yes. This is director Demme's ("Silence of the Lambs") first fiction film since his not-so-great "Manchurian Candidate" remake in 2004. Hollywood Elsewhere's Jeffrey Wells is talking possible Oscar buzz for Hathaway's performance. The additions of Smith (best known for her Tony-nominated play "Twilight: Los Angeles, 1992"), Irwin (another Tony winner) and Winger really make this a promising dark horse film. Web site: http://www.sonyclassics.com/rachelgettingmarried/ Release date: Oct. 3
Note: Dates are subject to change.