It was a full Fourth Hour of fitness on Tuesday, when Kathie Lee and Hoda spent the entire morning workin' it for Exercise Day.
The ladies attempted to stay in motion for the entire Fourth Hour, opening the show in a power walk before wheeling through the plaza on a pair of StreetStriders, and then jogged their way into the studio to hop right on a pair of upright bikes. To quench their thirst, KLG and Hoda drank some green smoothies, served to them by yummy, shirtless men in bow-ties.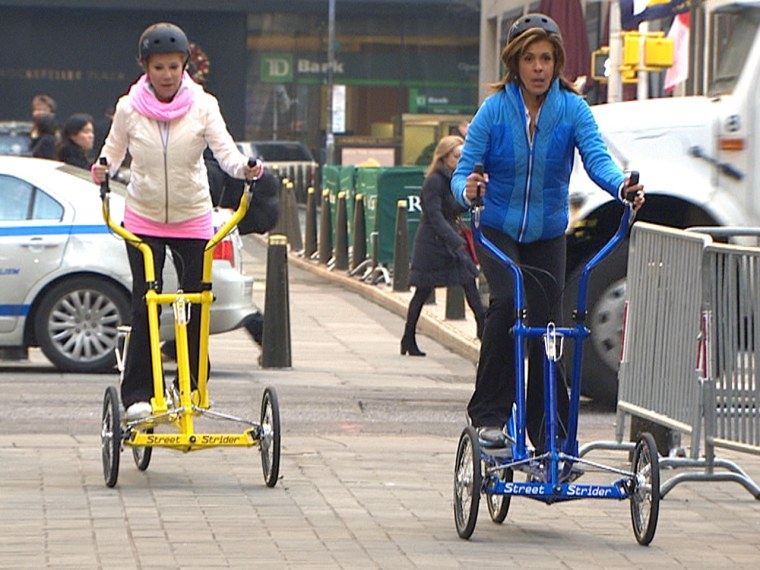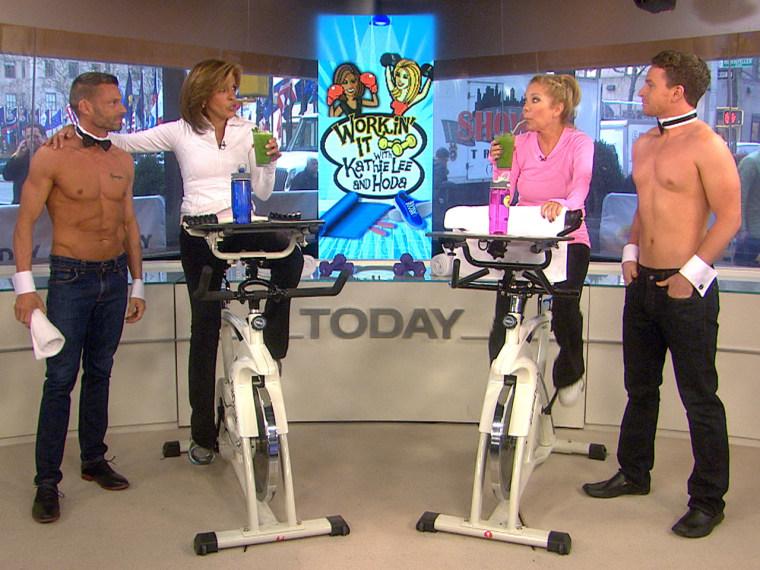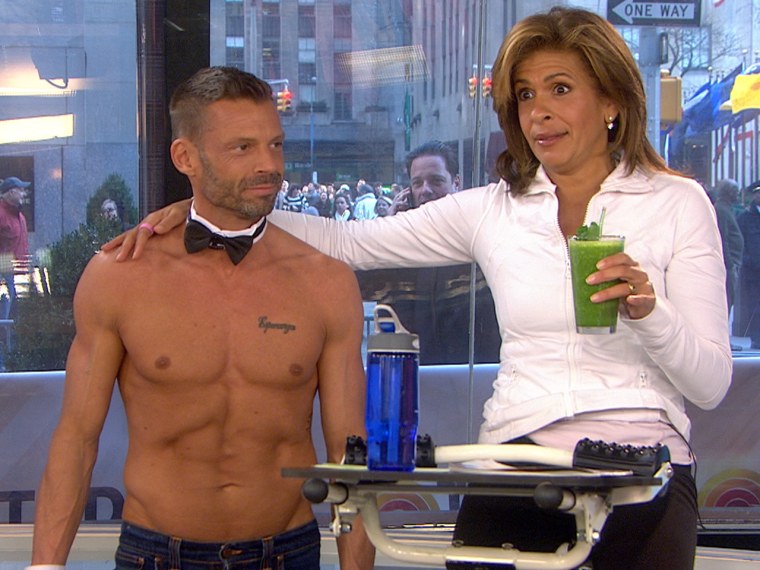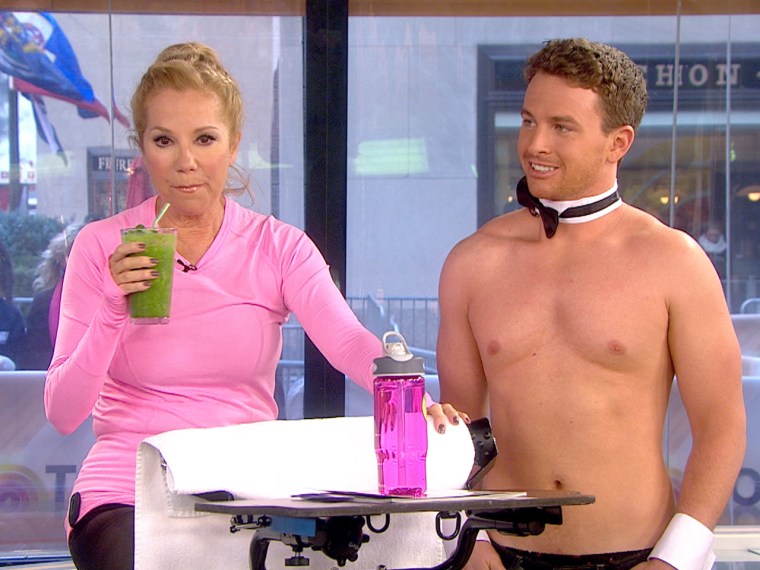 They kept riding their bikes while they interviewed Brooke Burke-Charvet, who showed them a few moves from her DVD workout.
Continuing to work out during commercial breaks, they tallied their calories throughout the show and learned about wine substitutions as well as how to look fashionable at the gym, all while on the treadmill and bike.
"I'm already a little winded," said Hoda in the first ten minutes. "If you're in the gym working out I feel your pain."
Next up: the ladies each tried a different trendy "boring buster" exercise. Hoda tried "indoor surfing," which is as wacky as it sounds, using a spring-mounted surfboard to work your core. "This is so easy!" she shouted convincingly.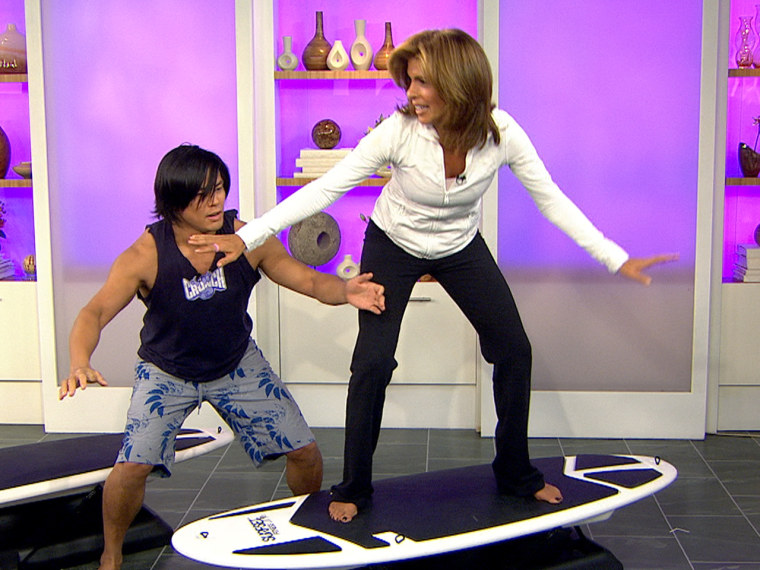 Sara gave TRX a whirl, a scary-looking routine that uses suspension training to get you firmed up. "That's gonna leave a mark," she said.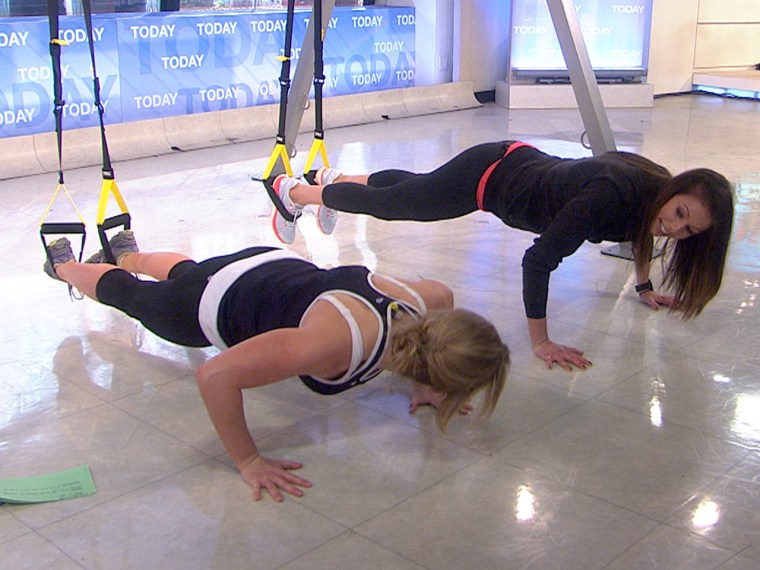 There was a Bollywood workout for KLG, which was apt, because you get fit by pretending you're in a huge dance number.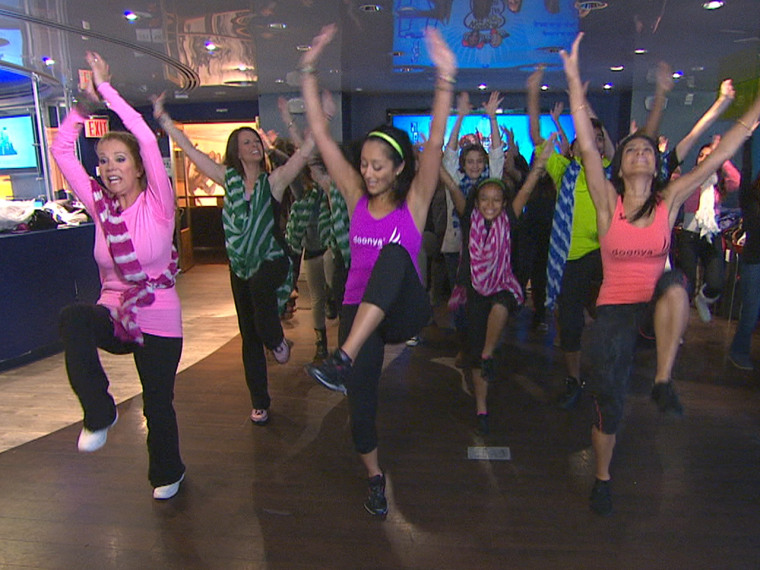 The ladies calculated their burn as they went along using calorie counters, although Hoda noticed that she was a bit behind Kathie Lee. It's important to rest occasionally when you exercise, so Hoda paused several times to complain that her calorie counter was broken.
"Oh, Hoda, every year you say that!" sighed Kathie Lee.
The final tally?
Kathie Lee was the big calorie burner, winning 285 to 206. This, of course, caused Hoda to throw off her calorie counter in disgust.
"Mine! Is! Broken!" she insisted.
"I whipped her Egyptian butt," declared Kathie Lee triumphantly, then danced around singing, "Eleven years older than Hoooooda."
There's nothing like working out with a friend to get you motivated.
Julieanne Smolinski is a TODAY contributor who always gets the broken calorie counter.
More: What songs do Hoda, KLG and Sara workout to?