Our inner romantics were swooning when we learned there was a mini-"Four Weddings and a Funeral" reunion over the weekend, as star Andie MacDowell presented co-star Hugh Grant with a best supporting actor award at the Hollywood Film Awards on Sunday.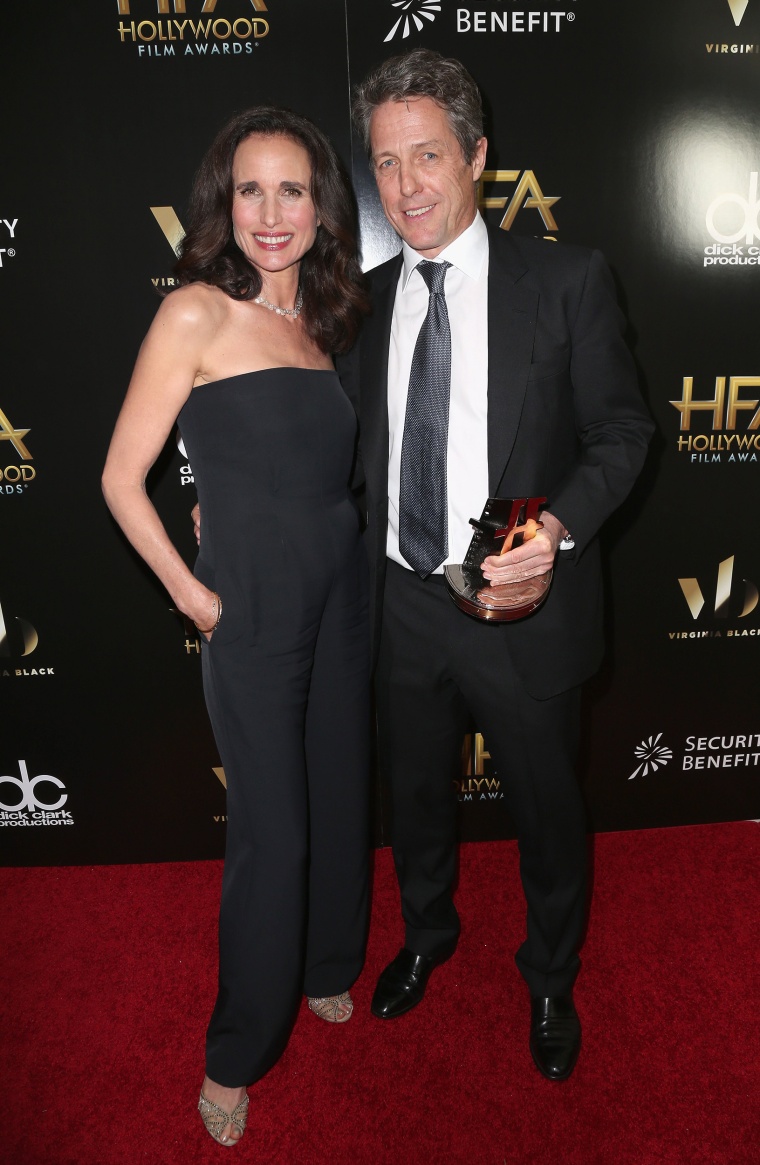 MacDowell, who was giving Grant the prize for his role in "Florence Foster Jenkins," said he was "the only man who I know who can make the F-word sound charming."
RELATED: How to give a wedding speech: 7 lessons we've learned from Hollywood
The pair made beautiful music together in the 1994 film, in which they played two characters that were clearly made for one another, but had a devil of a time making the right connection, at the right time. It also broke Grant big in the U.S., thanks to his quick smile and floppy-haired charm.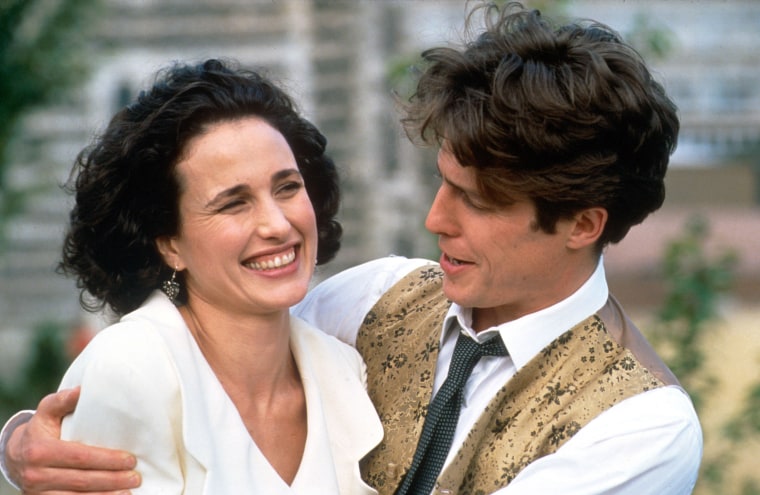 After the introduction at the awards Grant, 56, stepped up to the microphone and went the self-deprecating route for his speech.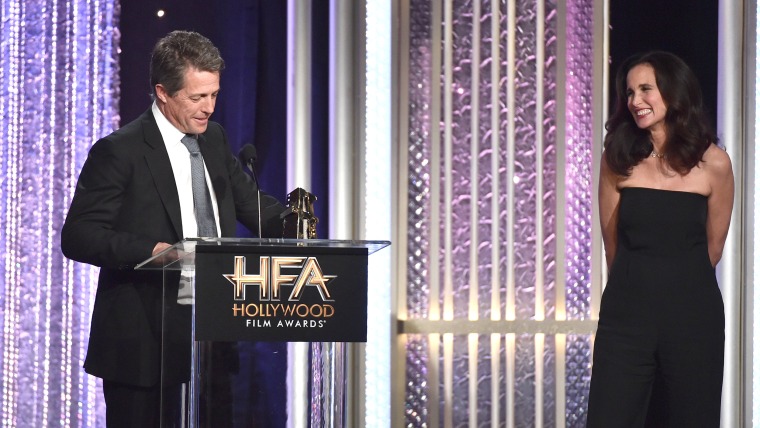 "That is so nice of you to do that, Andie, and to say those nice things," he said. "I'm just depressed at how better preserved you are than I am after 22 years."
RELATED: Hugh Grant talks transition from rom-coms to 'hardcore political warfare'
We disagree on that second part. But he's quite right about one thing: MacDowell, 58, looks amazing!
Follow Randee Dawn on Twitter.