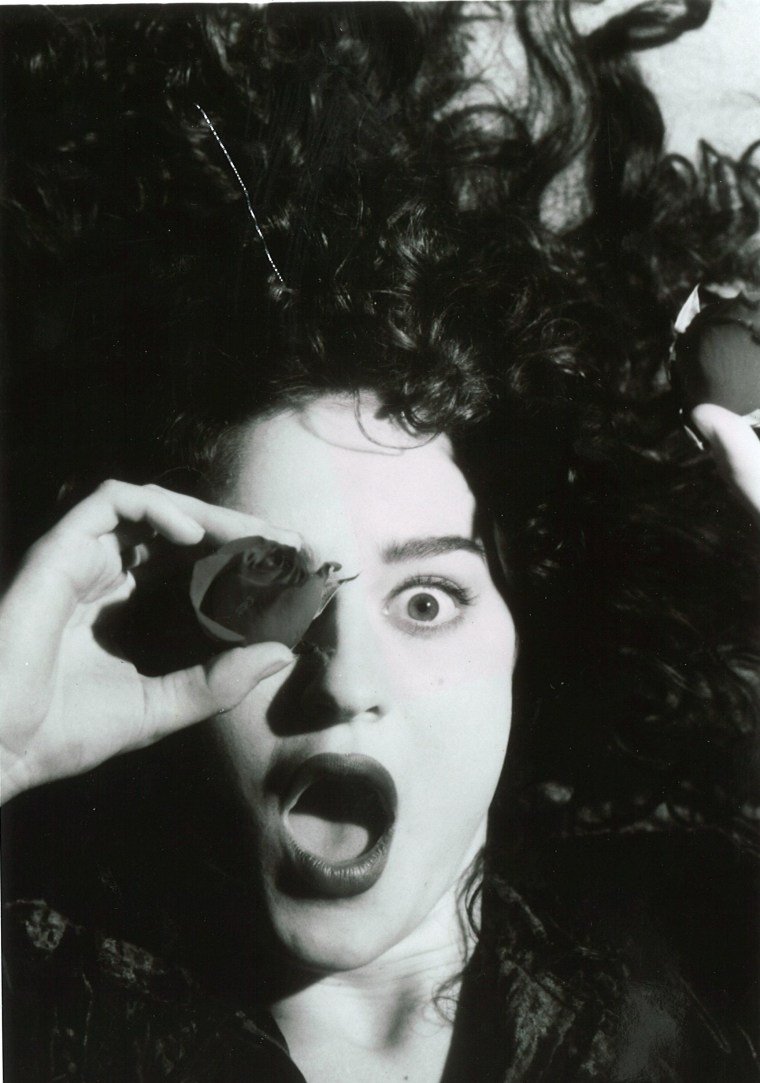 In a new memoir, '90s-era MTV VJ "Kennedy" dishes about herself as much as she blabs about the celebrities she met along the way while she worked as an on-air personality for the music channel. From Roseanne to Madonna to Michael Jordan, Kennedy does not hold back.

Here are seven of her most notable revelations and observations, derived from Kennedy's book, "The Kennedy Chronicles: The Golden Age of MTV Through Rose-Colored Glasses," and an interview with the former VJ this month in Santa Monica, Calif.
Roseanne at the 1994 Video Music Awards
The comic's joke that Kennedy was backstage performing oral sex on Rush Limbaugh sparked Kennedy's mock fellatio performance on a microphone while standing next to New York City Rudy Giuliani. Later, when fellow VJ Bill Bellamy asked her if she wanted to say anything to Roseanne, she responded: "Roseanne, ease up on the Prozac, and by the way, Rush Limbaugh says you give [much better oral sex]." Roseanne later wrote Kennedy a letter saying she was one of the few people that had ever stood up to her "and she had a lot of respect for me," Kennedy said in an interview. "It was such a nice letter, one of those kind moments that taught me a lot about class and supporting a lot of women." Although the incident almost got her fired, Kennedy points out that MTV had approved Roseanne's joke because it appeared on the teleprompter.

Courtney Love
Kennedy first met her when Kurt Cobain took her to the 1993 Video Music Awards. Nirvana was one of the bands that Kennedy helped to propel to stardom on her show "Alternative Nation." "She is like a money virus and will infect you and bleed you dry after you've given her too much personal information, and no reaction, word, or deed from Courtney Love should surprise anyone," she writes. "For someone as damaged and deranged as Courtney I marveled at how she really just wanted to be loved."

Michael Jordan
In the spring of 1995, Kennedy accompanied a friend to Bowery Bar, where an "in-his-prime" Michael Jordan was also hanging out. One thing led to another and the two women wound up joining his group. Later, while playing dice on the floor of a men's room with the NBA super star and several others, Jordan told Kennedy that if he won, she "would come to my hotel room with me tonight."
"It wasn't a dream come true, so I proposed floor seats to the Knicks game," Kennedy wrote in her book. Jordan's response: 'I'm married, baby. I'll get you good seats to the Nets if you can pull this off."
"This is what I realize about Michael Jordan," Kennedy elaborated during a recent interview. He ignored me for most of the night completely and I don't blame him, especially considering how I was dressed. I didn't know we were going to go meet Michael Jordan. I was dressed like a homeless person that went to the lost & found at a country club. It's probably better this way. I probably would have looked like a stripper with a head injury. But I thought, ok, if it takes three dice to get Michael Jordan this excited, what is life like for actual models and pretty girls?"
Madonna
"Madonna taught me more philosophy than Ayn Rand," Kennedy said in an interview. After Sandra Bernhard, who Madonna was close to, harshly criticized Kennedy in the press, Madonna spoke to the young VJ. "She said that it is a positive sum game--supporting other broadcasters and supporting other women and the more you do that, the more it elevates everybody." Learning that valuable lesson didn't stop Kennedy from observing in her book, "I have always considered Madonna to be one of the most beautiful women in the world, although she's afflicted with midgetry and at least half the time is a total dismissive bitch...I have never kissed a woman, but Madonna in all her glory with coney bras and burgundy black 'Vogue' lips makes me rethink my heterosexuality."

Jenny McCarthy
"I didn't like Jenny McCarthy when I first met her," Kennedy writes of when they shared the first MTV Beach House in California in 1995. "I thought her big fake boobs and clumsy red lipstick that went far outside the boundaries of her natural lip line made her look like a whore. She probably thought I was a judgmental bitch, which she should have, because if I had given the girl half a chance the first time we met I would have had an entirely different impression ... From the moment Jenny talked about her leaky ass and leviathan turds I was hooked."

Matt LeBlanc
At the height of his newfound "Friends" fame, Kennedy met the actor. In an interview, Kennedy said: "He was one of those people that I was so excited to meet and I was so utterly disappointed. He was standoffish and he was self-serious and embodied all of the qualities that make me want to barf a little into my handbag."

Gwen Stefani
Kennedy writes about interviewing the leader of No Doubt for Spin magazine and finding her so sweet and open that she could not mess with her, even though Spin had given her license to do just that. During the interview, Stefani revealed she was dating Bush frontman Gavin Rossdale to which Kennedy writes that she replied: "Oh Gwen he's such a dog. You can't date him, he'll ruin you! I could tell she was worried by what I said, but obviously the magnet in your heart that finds its opposite charge is immune to logic and warnings from inexperienced gum flappers who obviously have no idea what they're talking about." (Stefani and Rossdale are currently married with two children).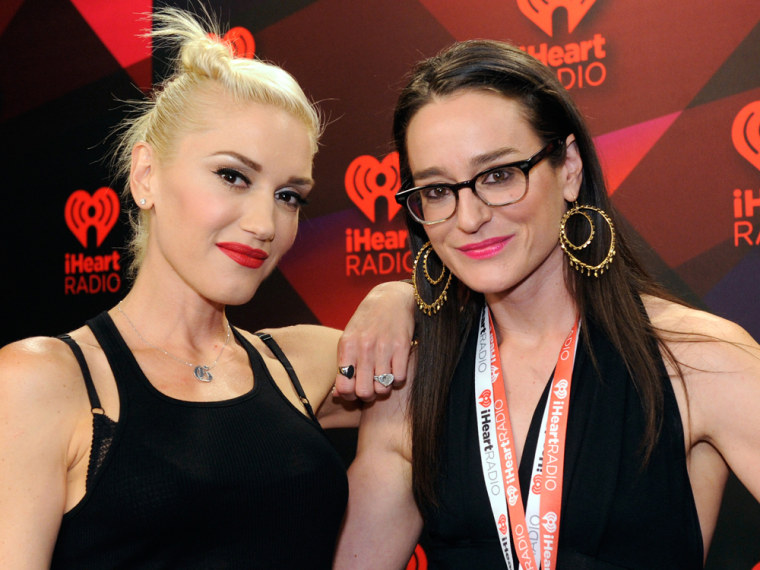 Kennedy's memoir "The Kennedy Chronicles: The Golden Age of MTV: Through Rose Colored Glasses" will be released on July 30.