How do former "Friends" who remain friendly stay in touch after nearly 14 years without the classic sitcom that brought them together?
How about a text message chain!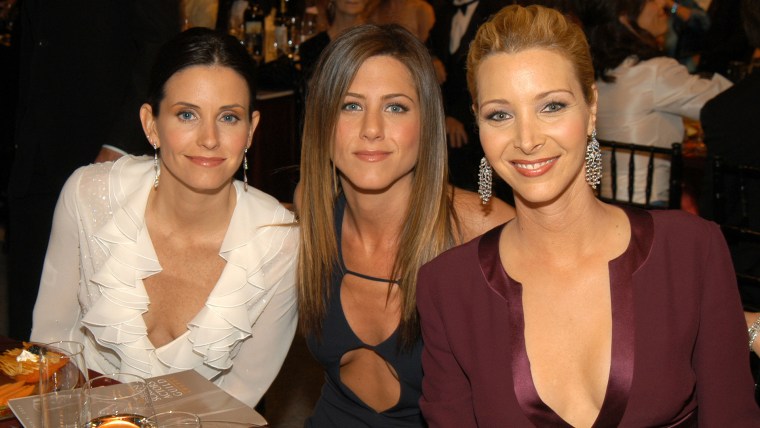 That's apparently how Courteney Cox, Lisa Kudrow and Jennifer Aniston, the ladies from "Friends," do it — even though Cox isn't a fan of the medium.
"Lisa, Jennifer and I all have a text chain, but to me it's too much pressure," Cox told Us Weekly at the Burn to Remember: First Responder Studio Challenge in Hollywood, where she and Kudrow were on hand. "I'm not into the group text chain. I really don't like it!"
Admitted Kudrow, "It's a lot."
"And then you have something funny to say and you say it but then you send the text and they don't get it," said Cox.
"Friends" ran from 1994-2004, ending after 10 seasons. But as we hear from time to time, various cast members still love reuniting for dinner or to honor director James Burrows. That said, a gathering to re-enact Monica, Phoebe, Rachel, Ross, Chandler and Joey is not so much on the schedule: when asked about a reunion this past January, David Schwimmer said, "I doubt it."
Still, we adore that the ladies at least are still willing to gab it up!
Follow Randee Dawn on Twitter.