If you're one of those men who's okay with putting on pants but doesn't want to have to do any strenuous buckling, buttoning, or zipping, have Kathie Lee and Hoda got the pants for you!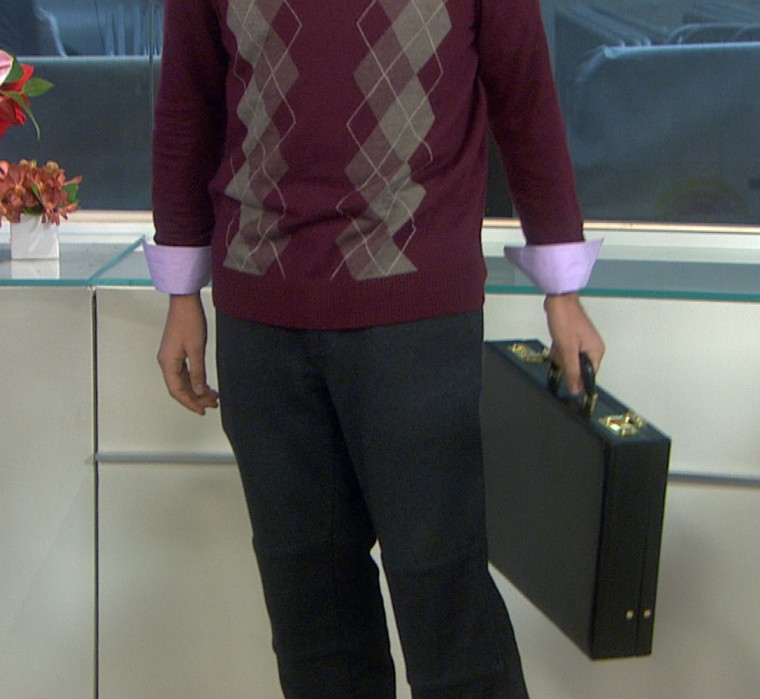 The ladies were delighted when TODAY producer Adam Miller came by to demo Dress Pant Sweatpants, which are sweatpants cleverly disguised to look like grownup trousers. He looked very professional in the manjama jeans, but to be fair, he was also carrying a briefcase. You can pretty much wear a leotard and kitty-cat face paint, but if you're carrying a briefcase, somebody will probably try to give you a loan and a job.
They looked pretty great, although Adam admitted to Kathie Lee and Hoda that the knees felt "weird" and that he probably wouldn't wear them in public. Pants of deceit! You may not want to wear formal sweatpants to a job interview, but maybe buy a pair if you don't feel fancy enough when you watch cartoons.
Julieanne Smolinski is a TODAY.com contributor. She sleeps in a ball gown.
More: Will $150 scratch-and-sniff jeans for men catch on?
Busy bee Meredith Vieira pays a visit to Kathie Lee and Hoda