/ Source: msnbc.com contributor
"So You Think You Can Dance" is, on paper, very similar to "American Idol." Both shows are talent competitions that air twice a week on Fox. Both let viewers select a winner with guidance from panels of judges who offer both biting and crazy feedback to people of varying degrees of talent. The two series even have the same producers.
So why is "So You Think You Can Dance" so much better than "American Idol"? The answer lies in subtle but key differences that separate "Dance" from its sibling reality competition series.
I came late to the "So You Think You Can Dance" party, writing it off as just another "Idol" clone. Every year in May, by the time "American Idol" finally ended after 40-some episodes, I was tired of the format and couldn't bear to sit through yet another round of auditions, eliminations, and performances.
Those who did watch insisted that I was missing something incredible, a fantastic reality competition that showcased talent and was consistently entertaining. More importantly, they said it was nothing like "Idol." That seemed implausible, because the two shows are so similar.
Both start with parades of delusional hopefuls auditioning in various cities around the country, and those who make it through to "Dance's" next round (in Las Vegas, not Hollywood) eventually get thinned out. A group of 20 gets narrowed to a group of 10 finalists, who compete for the judges' affection and viewers' votes. There are even drawn-out results shows with irrelevant guest performances, and multi-city tours with the finalists after the season concludes.
The biggest difference seemed to be in the number of episodes (SYTYCD has about half as many as "Idol") and the prize (the winner takes home $250,000 in cash, compared to "American Idol"'s $1 million recording contract).
But tuning in last summer, I discovered an unexpectedly different show. While SYTYCD's auditions are forgettable and can easily be skipped — round two starts June 5, two weeks after its fourth-season premiere — the rest of the season manages to tweak the "Idol" model subtly but significantly enough to make "So You Think You Can Dance" a better, far more entertaining competition.
Judges have the powerBoth shows allow viewer voting, but smartly, "Dance" producers don't let viewers decide who makes it to the final round of competition, the part of the show where the dances become can't-miss every week. Instead, while SYTYCD allows viewers to vote during the semifinal rounds, eliminations are up to the judges. Viewer votes narrow the field, and the judges choose which of the least-popular dancers go home each week, ensuring that there aren't any talent-challenged people who stick around only due to their popularity.
From the semifinal round on, dancers are paired. They perform dances in various genres choreographed by professional choreographers such as Wade Robson, Mia Michaels, and Shane Sparks. They create original, often spectacular routines every week, and Michaels and Robson each won Emmys for their work on the show last season. Even the group numbers, which on "Idol" are either an excuse to lamely shill for Ford or butcher a random song, are amazing.
Those routines would be nothing without dancers, and the contestants' talent allows them to do things with their bodies that seem effortless and easy but that are truly impressive. Dancing seems to be a better showcase than singing. It's impossible to dance and not perform, so there are no David Archuletas — people with talent who are uninteresting to watch.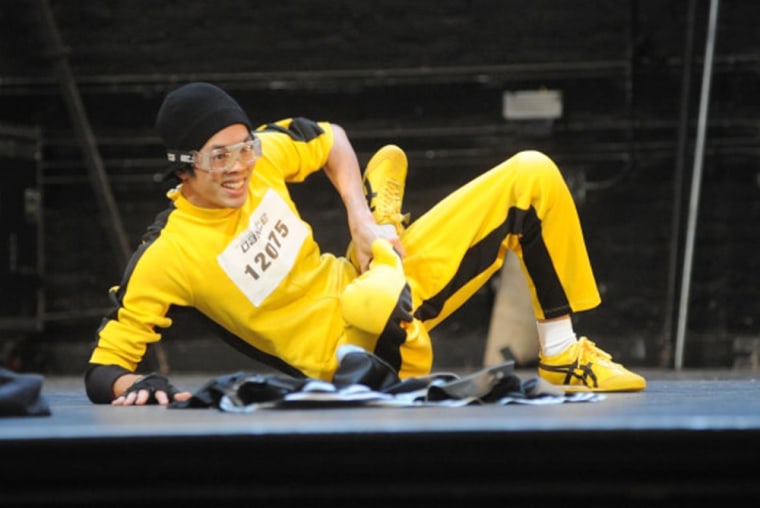 The format also allows for creativity. Besides dancing their choreographed routines, both with their partners and with the larger group, the finalists also have a short period to dance freestyle, showing off their techniques.
The results are typically incredible, and all of the dances are underscored by the music. They're set to recordings of modern songs, not weak orchestrations of old hits by an in-studio band.
Perhaps SYTYCD's greatest innovation comes at the judges' table, which does not have three permanent judges. In fact, up until last year, it had just one, executive producer Nigel Lythgoe — who also oversees "American Idol." He is the requisite grouchy Brit, although he has a wider range than Simon Cowell, and as a producer, is much more invested in the process.
Choreographer Mary Murphy has only had the center chair permanently since last season, after spending the first season choreographing and the second season as an occasional judge. While she sits in the middle and is female, she's only comparable to Paula Abdul in that they both occasionally seem kind of wacky. But Murphy usually balances her craziness (shrieking and enthusiastic declarations that dancers are aboard the "hot tamale train") with actual constructive feedback.
Murphy and Lythgoe are joined by a different judge every week. The show's choreographers often appear as judges when their routines aren't being featured, as do dance icons such as Debbie Allen.
That rotating panel of judges really benefits the show. Instead of the same old, same old commentary every week ("yeah, dawg, you did your thing"), there's fresh commentary from talented individuals. And because the "Dance" judges have sometimes worked with the dancers during previous rounds, they're not scared to provide useful feedback, like "Idol"'s guest judges or mentors often appear to be.
All of this adds up to a show that deserves an even wider audience. As "American Idol" suffers from increasing criticism for its blandness and decreasing ratings, it ironically could find solutions to its problems in the show it inspired.
If "So You Think You Can Dance" keeps up its level of quality and "Idol" continues to slide, it may soon be time to switch around the shows' names, to "So You Think You Can Sing" and "Dance Idol," to more accurately represent what each competition offers.
is a writer who publishes , a daily summary of reality TV news. Find him on Facebook.