Thursday marks the 80th birthday of the King of Rock 'n' Roll and, though Elvis has left this earthly building, his legacy lives on. If you're still wild about that hip-shaking, slick-haired boy from Tupelo, Mississippi, why not celebrate his birthday by whipping up some of the foods he loved so tender?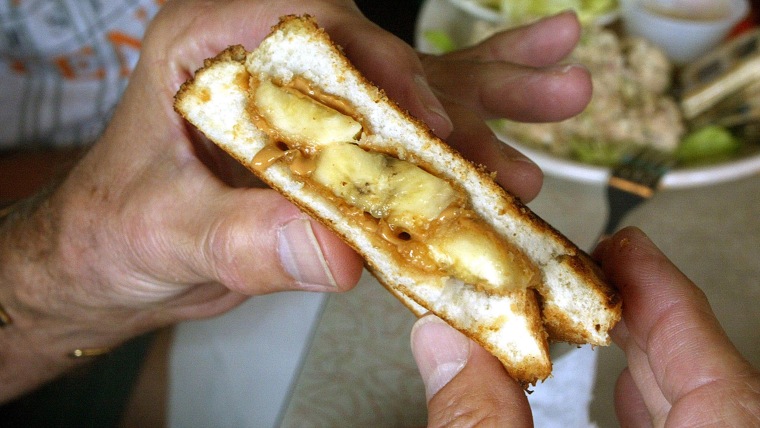 Peanut butter and banana sandwich
Elvis' most well-known culinary legacy usually consists of white bread, peanut butter, ripe bananas and, yes, an obscene amount of butter. Paula Deen makes her version even more decadent with the addition of honey and cinnamon sugar. And, of course, butter.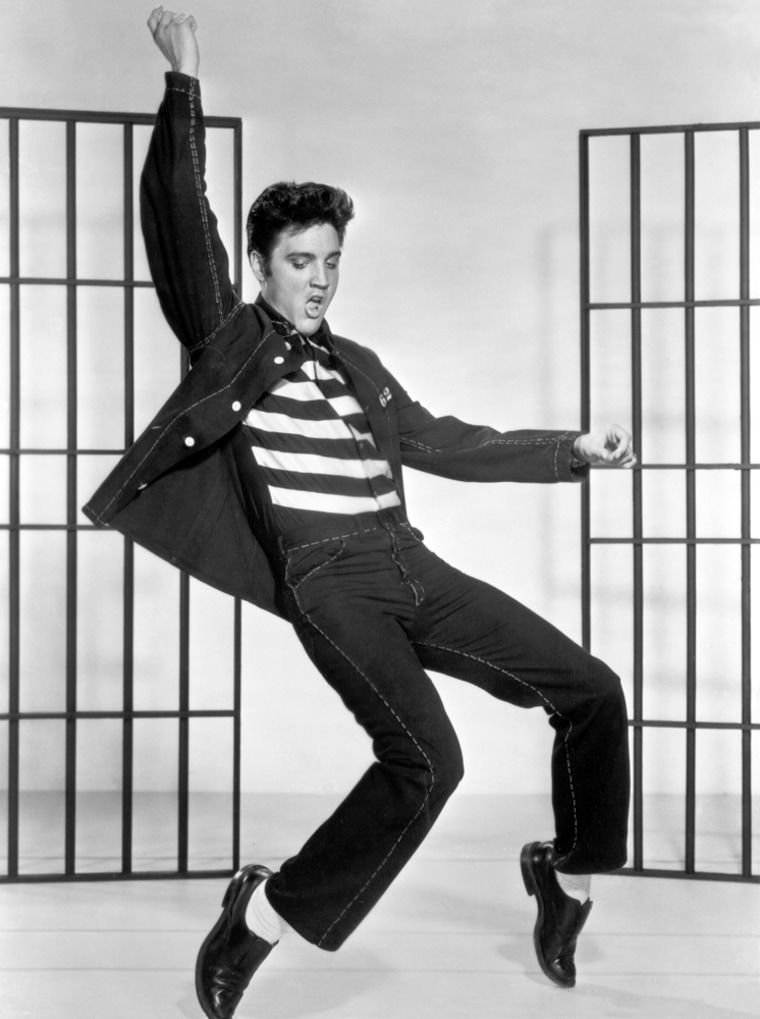 Fool's Gold Loaf
When you encounter a sandwich that consists of 1 pound of bacon, 1 jar of peanut butter and 1 jar of jelly nestled into a loaf of baked, margarine-slathered French bread, you don't soon forget it. As legend goes, Elvis flew to Denver in his private jet just to have one of these belly-busting sandwiches, several months after then-teenager Nick Andurlakis first made it for him at the Colorado Mine Company restaurant. Guess the Fool's Gold Loaf just had the king all shook up.

Elvis' favorite pound cake
Just want to be a certain someone's teddy bear? Win his or her heart by pleasing their stomach with this rich, tender pound cake.
Fried pickles
As you've probably heard, Elvis had a thing for rich Southern foods, and these deep-fried dill pickles are no exception. If you haven't had the pleasure of biting into a warm, salty and crisp fried pickle, do yourself a favor. Trust us!

Elvis Blondies
While Elvis didn't eat these delectable treats in his lifetime, we're certain he would have gone bananas — and peanut butter and bacon and chocolate — over them.