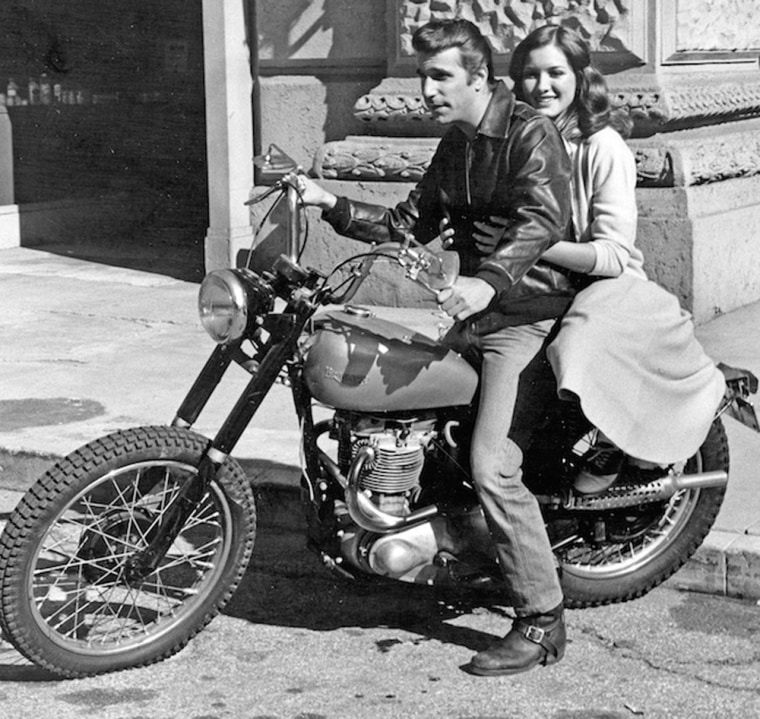 Television memorabilia enthusiasts are going to be salivating over this one -- the 1949 Triumph Trophy TR5 ridden by The Fonz (a.k.a. Henry Winkler) in "Happy Days" is up for auction, and could fetch more than $90,000.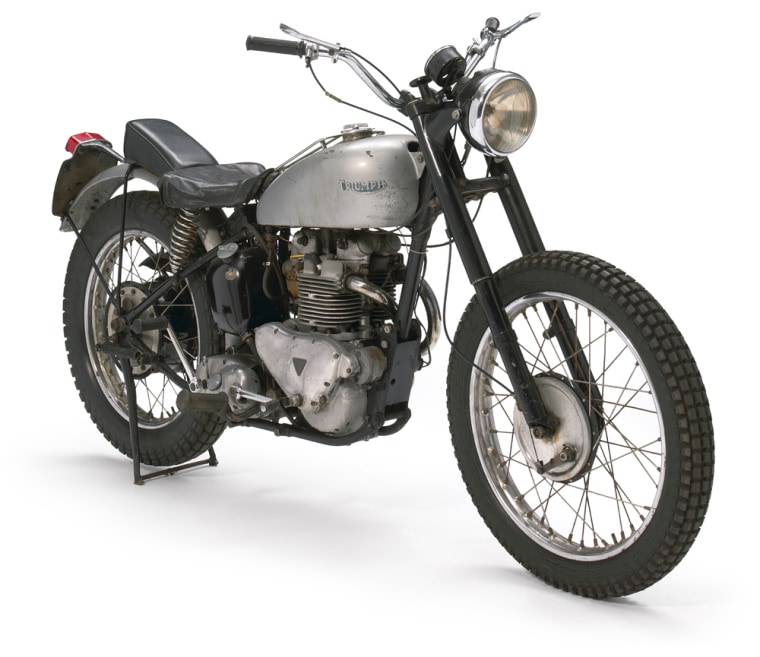 According to the Daily Mail, the bike has been sitting unused and unappreciated for 15 years in a motorcycle shop, having been bought by someone who didn't know its pedigree.
Unfortunately, the bike needs a bit of work before it can be ridden; no one has used it since "Happy Days" ended in 1984.
"The bike in its present condition couldn't pull the skin of a rice pudding," said Nick Smith, auctioneer at Bonhams. "It has an unknown mileage because the speedo is broken and it hasn't worked in years."
The motorcycle will be auctioned Nov. 12 in Los Angeles.