A flutist failed to flinch when a butterfly flew onto her face in an otherwise flawless performance that's gone viral.
Youkie Ota was performing during Denmark's Carl Nielsen International Flute Competition when the insect landed on her head. After several seconds, it moved to the bridge of Ota's nose, and the musician even tried to get a wide-eyed look at her visitor as she kept playing.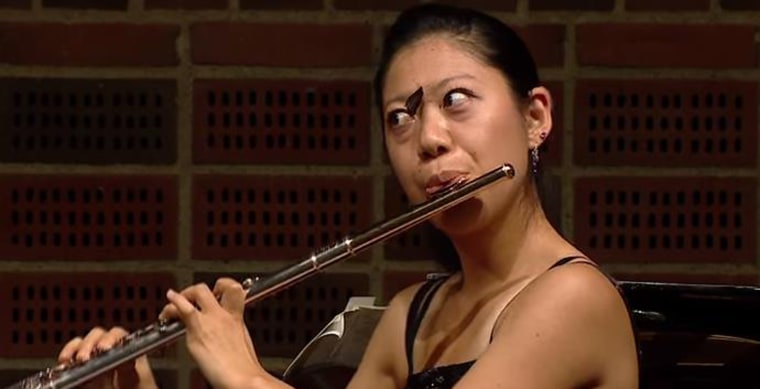 With her eyes mostly closed, Ota managed to play with the tiny Mariah Carey opening and closing its wings on her face for a full minute. At the end, Ota simply flicked it away.
Natalie Morales reported on the trending video for TODAY on Wednesday morning, but not without flailing in her efforts to refer to Ota as flautist rather than a flutist.
"It's flautist, right? It's not flutist," Morales said during an initial take of the report. "I'm right. I used to play the flute."
Hoda Kotb didn't help matters by giggling at Morales' attempts, which eventually ended with Natalie face down on the desk.
For the record, The Associated Press Stylebook calls flutist the preferred term ... fwiw.
Follow Kurt Schlosser on Google+