Watching the genre-busting country act Florida Georgia Line play live is always a unique experience, but if you happen to be backstage just before a show, you're in for a special treat. 
As Tyler Hubbard and Brian Kelley explained on TODAY Tuesday, they have a pre-show ritual that helps them get centered for the performance ahead. 
"We just kind of huddle up with our crew, our band, our team and everybody that's there that night," said Kelley. "We get them together and do 'in with the good, out with the bad,' and then say a prayer and then do a chant, and then we have a little Fireball [whiskey] usually and take the stage."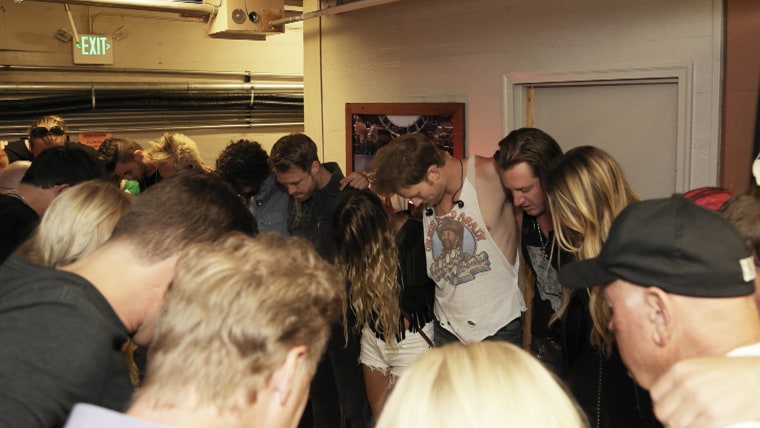 "We've done our ritual since we began in front of 10 people," Hubbard added. "We always do the ritual."
Be sure to check out Florida Georgia Line's other ritual — barn-busting performances — in the clips from the show!