The CMT Awards are always full of surprises and superstars; after all, they are the crowning achievement for many a country artist.
But on Wednesday night, the royal treatment the musicians are used to getting turned a bit more literal — as the show kicked off with a hilarious parody of the recent nuptials of Prince Harry and Meghan Markle, complete with super enthusiastic media coverage!
It was, of course, hilarious: Florida Georgia Line's Tyler Hubbard and Brian Kelley showed up in a horse-drawn carriage (Trace Adkins sat in as coachman) dressed in full regalia as Prince William and Prince Harry.
"Brother, I feel a little bit posh," said Kelley in the sketch. "And I like it!"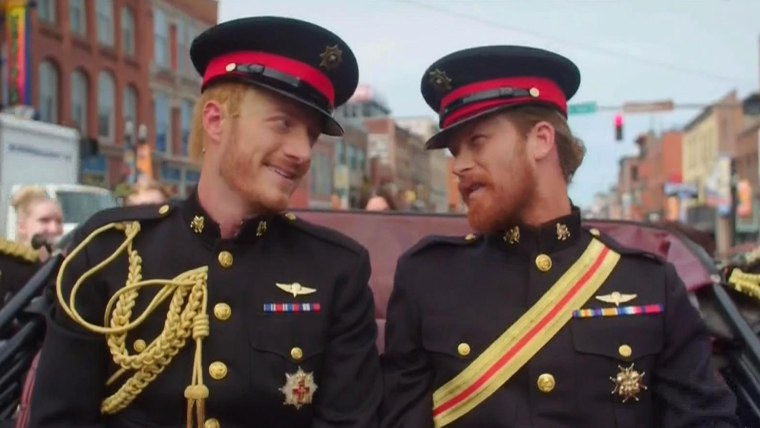 "Indeed," answered Hubbard, putting on a fake British accent and noting that Kelley was looking a lot like William.
Kelley couldn't deny it; he took off his head to show a fake bald head ringed with a fringe of blond hair.
But they weren't the only country stars to slip into unexpected roles; Little Big Town put on sober suits and smiles to sit behind a news correspondent desk that seemed kind of familiar ...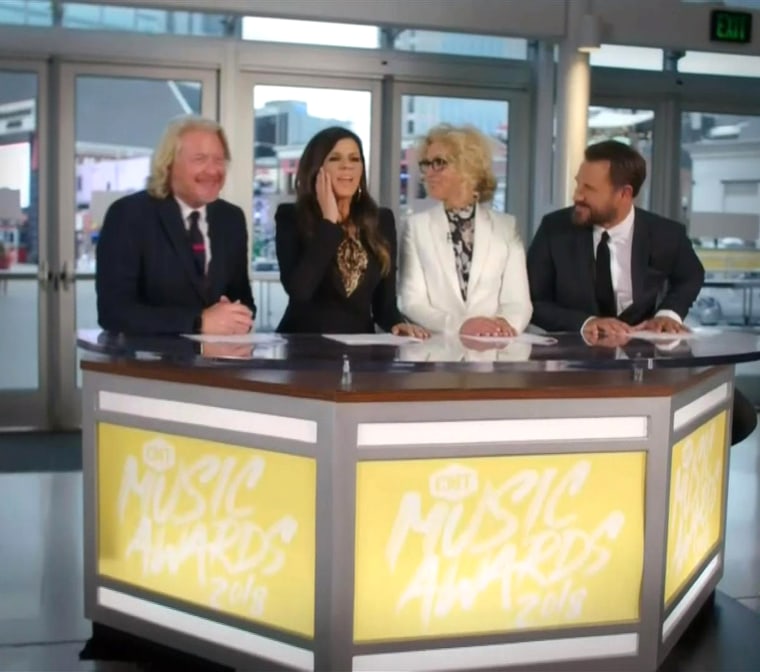 Well, the TODAY anchors had much more colorful outfits, at least!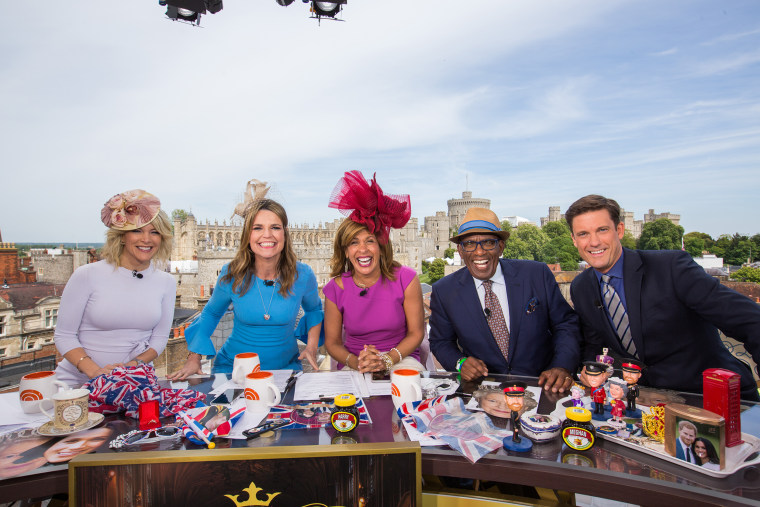 In addition, Blake Shelton popped up as a news anchor; Kelsea Ballerini showed up among a "shipload" of happy bachelorette party attendees; Jake Owen, Dustin Lynch and Jon Pardi strolled down the street in pink shirts ... and then the queen showed up.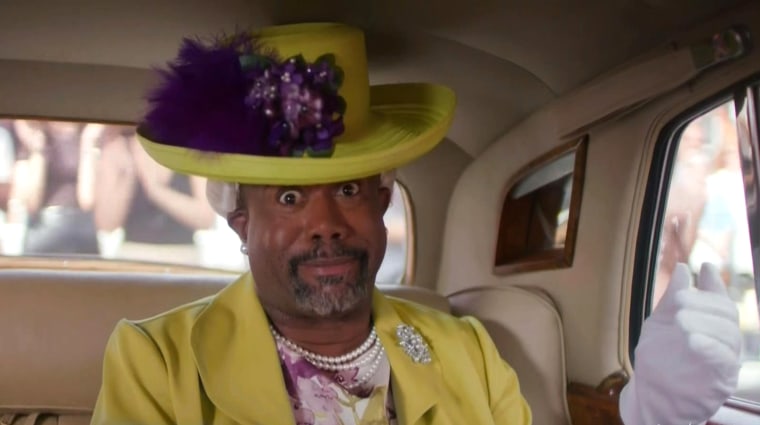 That is, Darius Rucker as Queen Elizabeth II, dressed in a yellow and floral outfit, topped by a matching hat with a large purple feather.
"I said I wanted to cover Queen, not be the queen," he told the camera.
Yes, but he totally had the royal wave down pat. And he apparently stayed in royal garb during the ceremony. We admire his dedication to the role!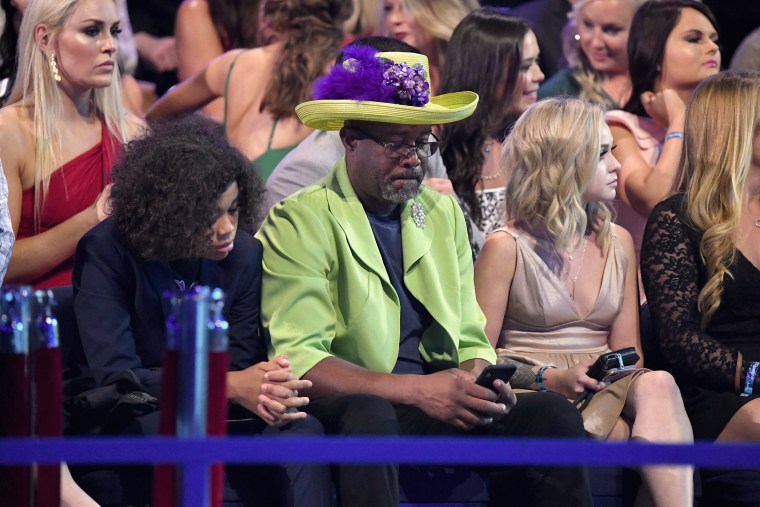 Follow Randee Dawn on Twitter.