The death of Florence Henderson on Thursday night at 82 left many mourning the loss of one of television's iconic moms as the head of "The Brady Bunch."
Tributes and remembrances began to pour in on Friday morning for Henderson, a mother of four children herself who died of heart failure, surrounded by family and friends in Los Angeles.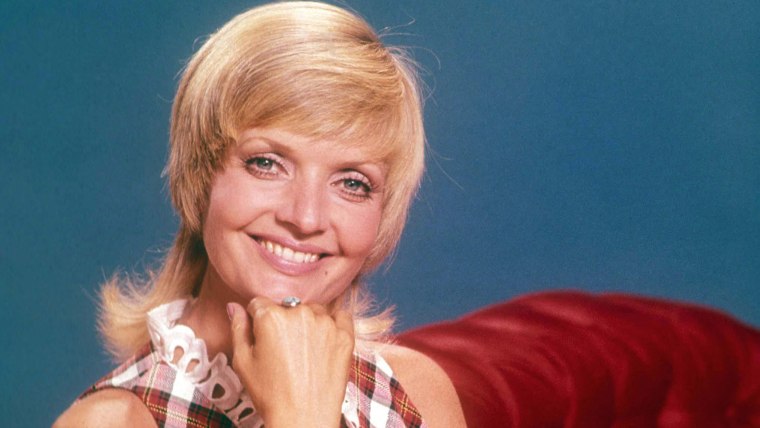 Henderson, who had a job delivering the weather on TODAY early in her career, was remembered by Matt Lauer on Friday.
RELATED: 11 things about 'The Brady Bunch' you may not know
Maureen McCormick, who played oldest daughter Marcia Brady on "The Brady Bunch," which ran from 1969 to 1974 and then lived on for many years in syndication, remembered her TV mom fondly. Barry Williams, who played oldest son Greg Brady, also offered his condolences along with Christopher Knight (Peter Brady) and Susan Olsen (Cindy Brady). Eve Plumb (Jan Brady) issued a statement in memory of Henderson:
"Florence was a wonderful role model for me and all of us "kids." She taught me how to be a professional actor by her example of preparedness and respect for the work and her fellow cast and crew members.
She was what I came to call a "good celebrity" in that she would always pose for a picture, sign an autograph, and was very attentive to her fans.
She was also loving, warm, generous, and could tell a funny, dirty joke. I'm fortunate to have been able to know and to work with her. She will be missed by her children, grandchildren, and us "kids.""
RELATED: Florence Henderson: I'm 80, but guys in their 40s want to date me
Many others she worked with during a career that began on Broadway in the early 1950s paid tribute on Friday, as did those who grew up watching her as Carol Brady.
Follow TODAY.com writer Scott Stump on Twitter.