In honor of Danny Wood's interview with Kathie Lee Gifford and Hoda Kotb Wednesday, we've dug into our archives to surface footage of New Kids on the Block's visit to TODAY in 1989.
"When it comes to creating mass hysteria among teenage girls, no one's seen anything like it since the Beatles," Bryant Gumbel observed when introducing the boy band, then riding high from the success of their second album, 1988's "Hangin' Tough."
"Any time you're compared to someone who's as successful as the Jackson 5, the Osmonds or the Beatles, you've got to take it as a compliment," Donnie Wahlberg responded, adding, "I mean, who wouldn't want to be compared to the Beatles?"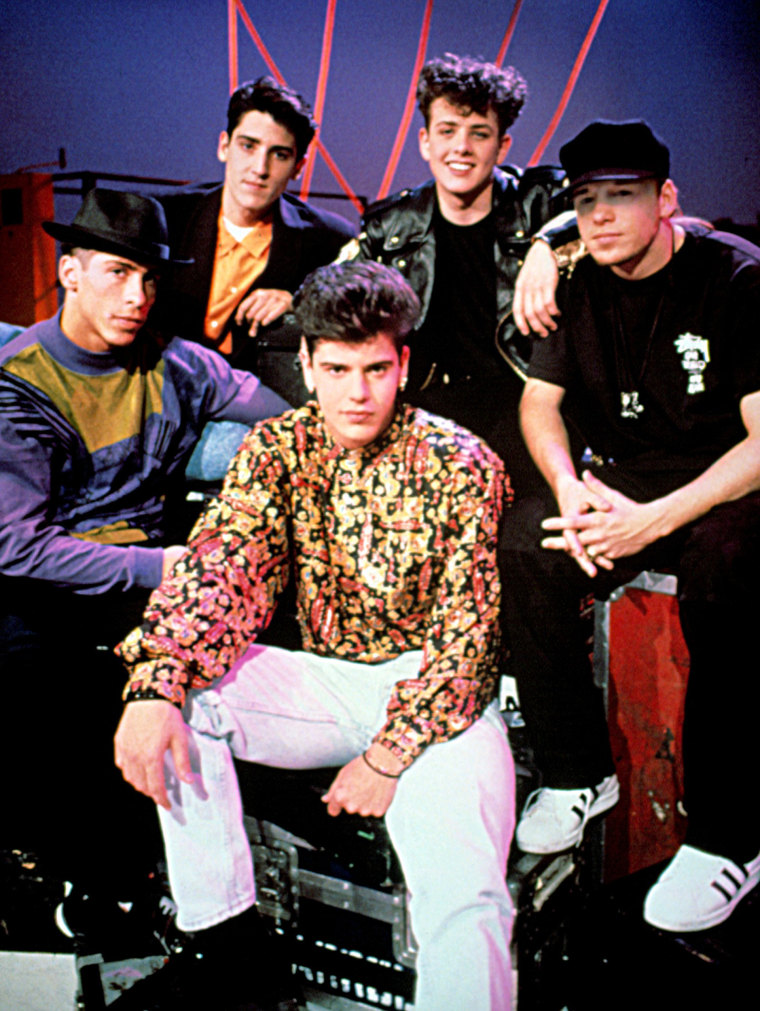 Of the aforementioned hysteria, youngest member Joe McIntyre said, "It's great. One way to deal with it is, we have nice big bodyguards. But we just have fun with it. We love our fans. They made us, so we give what we can."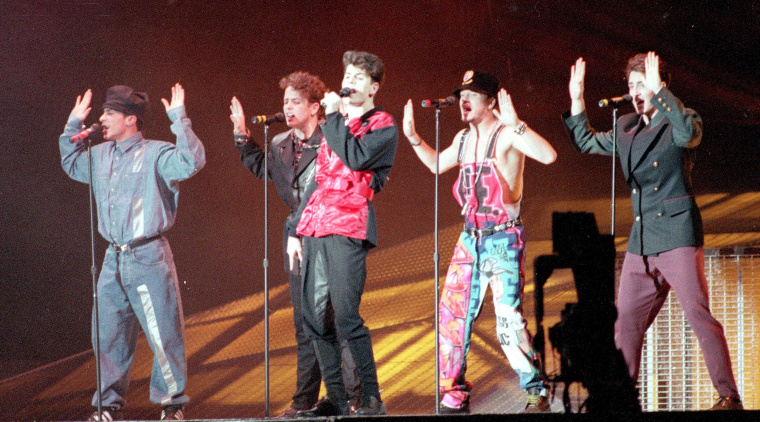 However, fame had taken a toll on their social lives.
"None of you have a steady girlfriend?" Gumbel asked incredulously, to which the guys all shook their heads.
"There's no time," Jordan Knight explained.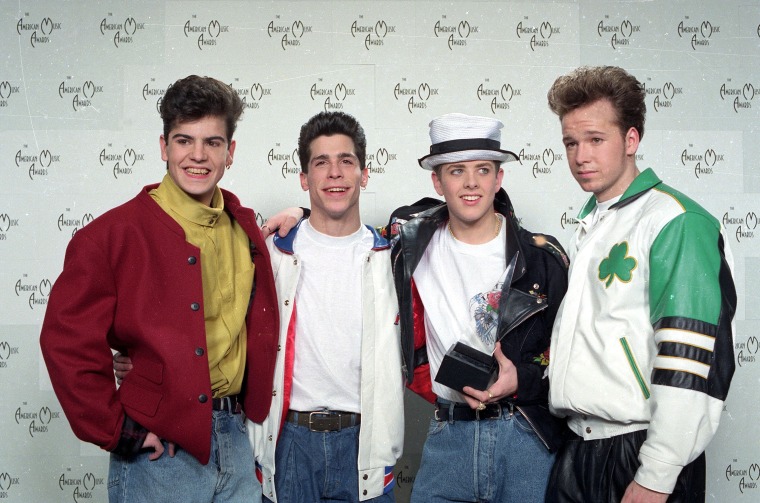 Gumbel then read off descriptions of each member from a then-recent Rolling Stone profile, asking if they agreed with their characterizations.
RELATED: Look who it is! Watch as Mark Wahlberg reunites with New Kids on the Block
While "Donnie is the hunky rocker who knows how to work the crowd" was deemed a fair assessment, some jokingly contested the magazine's proclamation that Jordan was "the gorgeous Tom Cruise look-alike."
All seemed to enjoy Rolling Stone's praise for Wood: "Danny is a sexy regular guy and perhaps the fivesome's coolest dancer."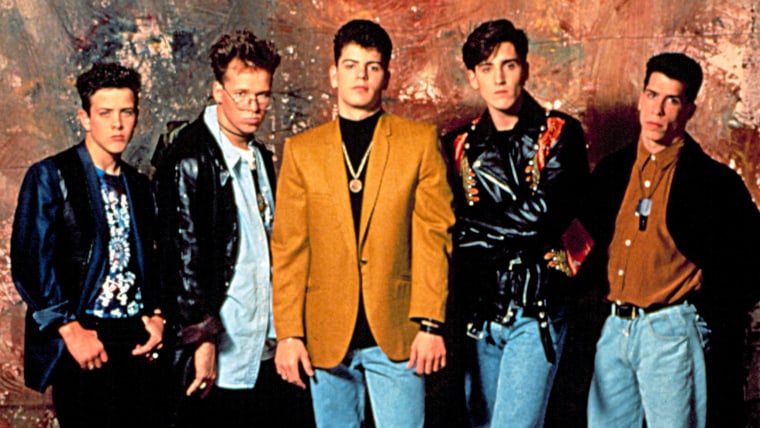 Watch the full video above for more of the nostalgia-inducing interview!