Yabba-dabba-do you believe it's been 22 years since John Goodman starred in the blockbuster movie "The Flintstones"?
While the live-action adaptation of the cartoon wasn't exactly "Citizen Kane," its 1994 release featured the gregarious Goodman as Fred Flintstone, earned $130 million domestically (equivalent to $200 million in 2016) and grossed $342 million worldwide ($546 million in today's economy). In honor of Goodman's upcoming visit to TODAY Wednesday, we're looking back on the "10 Cloverfield Lane" star's 1994 appearance in Studio 1A.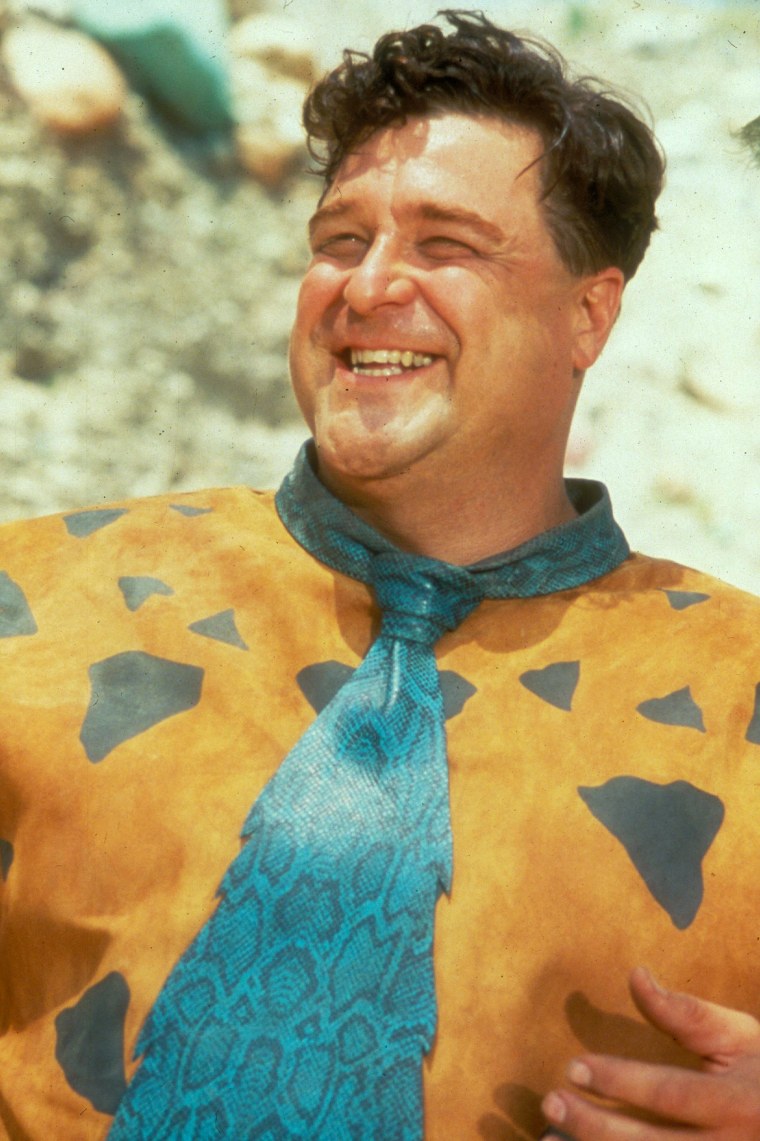 Back then, Goodman had just won a Golden Globe Award for playing patriarch Dan Conner on the hit ABC sitcom "Roseanne." Right around the time the sixth of nine seasons of "Roseanne" had aired, Goodman stopped by the TODAY set to talk with then-co-anchor Katie Couric about his new film.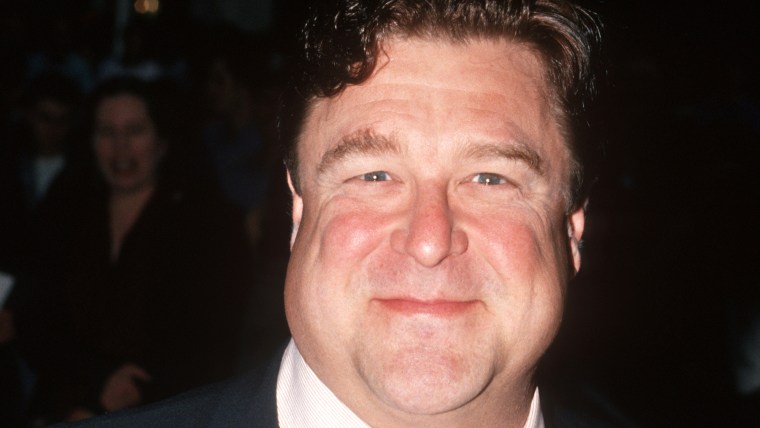 Goodman recalled that, a few years before the live-action "Flintstones" film became a reality, he'd collaborated with Steven Spielberg on the 1989 movie "Always," and learned early in that process that the celebrated director-producer envisioned him as a lead in a modern Stone Age family.
RELATED: Lookin' good, John Goodman! Actor continues to look slim thanks to new diet
"The very first rehearsal, the very first table reading, he turned to me and he said, 'You're going to be my Fred Flintstone,'" Goodman told Couric in '94.
Featuring an all-star cast, the movie also featured Elizabeth Perkins as Wilma Flintstone; Rick Moranis as Barney Rubble; Rosie O'Donnell as Betty Rubble; appearances by Jonathan Winters, Halle Berry, Kyle MacLachlan, Dann Florek and Richard Moll; and a cameo by three-time Academy Award winner Elizabeth Taylor.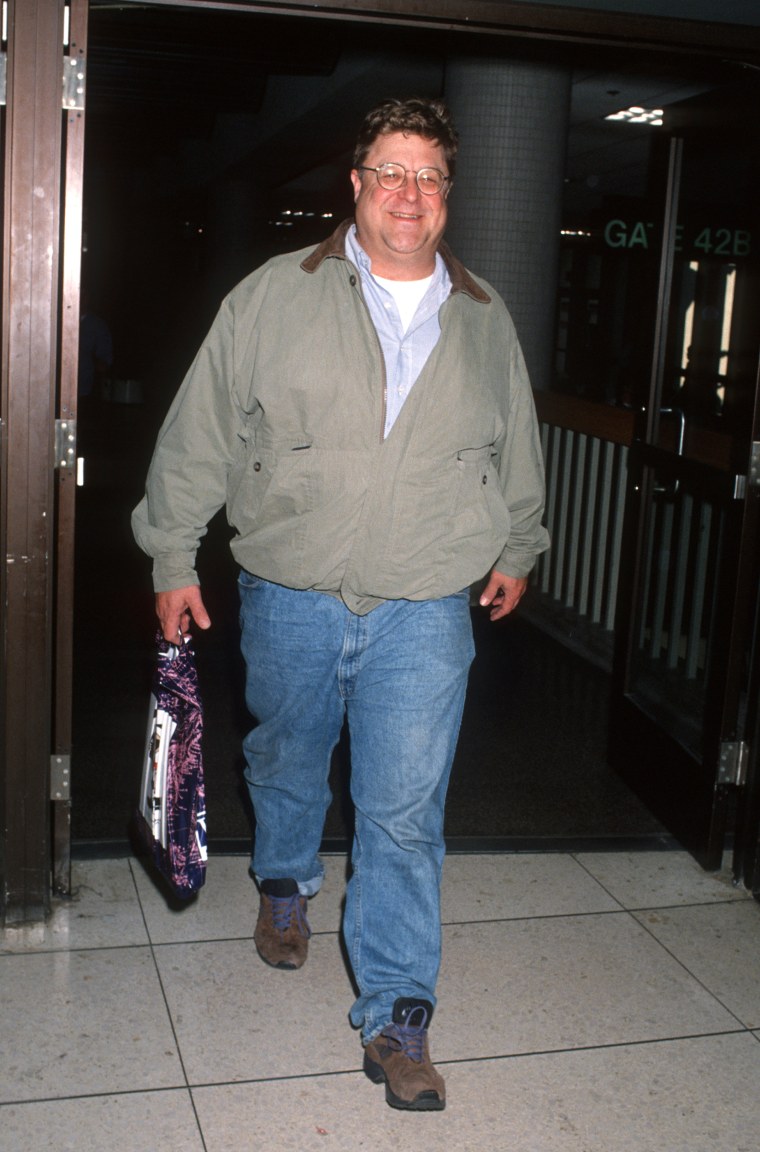 Asked about how he prepared to play the role of Fred, Goodman offered a deadpan reply: "I had the studio send me to Italy, so I could go on some archaeological digs." He then grinned, admitting it was mostly about imitating the original cartoon character and taking advice — perhaps from director Brian Levant — to "be a little more like Fred." Added Goodman, "It was easy."
Follow TODAY.com writer Chris Serico on Twitter.