What better way to gear up for this year's Grammys than take a look back at the awards show two decades ago?
The 1997 ceremony feted plenty of the era's biggest acts. But you might not remember that honorees also included the Beatles (for "Free As a Bird") and then-first lady Hillary Clinton (for the audio version of her best-seller "It Takes a Village").
Here are some of the evening's most memorable moments.
LeAnn Rimes breaks records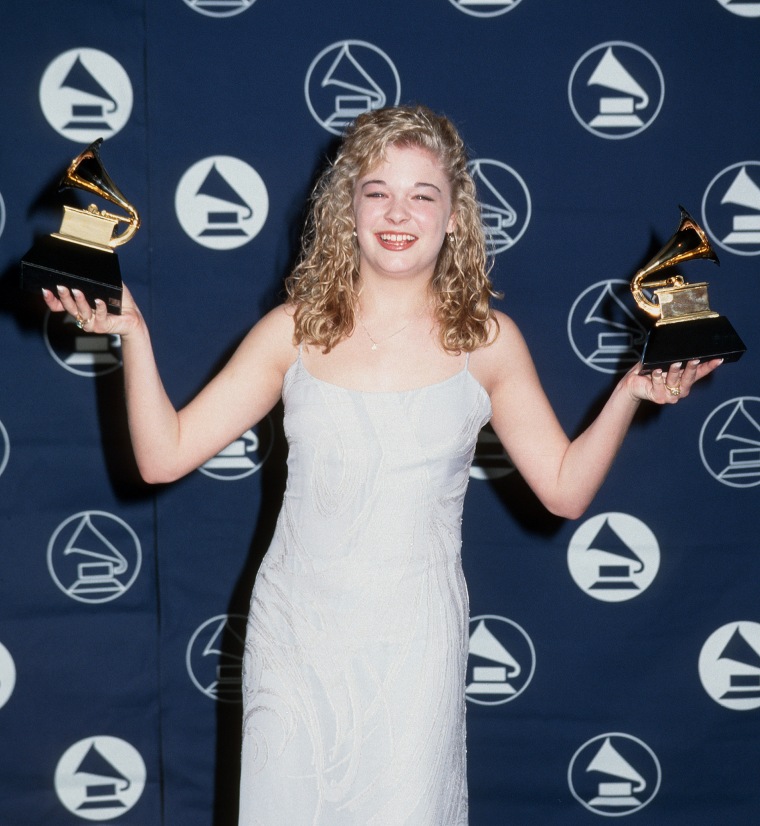 At just 14, the "Blue" crooner became the youngest Grammy winner ever when she took home the Best New Artist award; she was also the first country performer to win that category. Clint Black later joked, "When I was 14, I had a paper route."
RELATED: LeAnn Rimes shares adorable throwback photo from her first cassette tape
She reported the big news on an even bigger cellphone.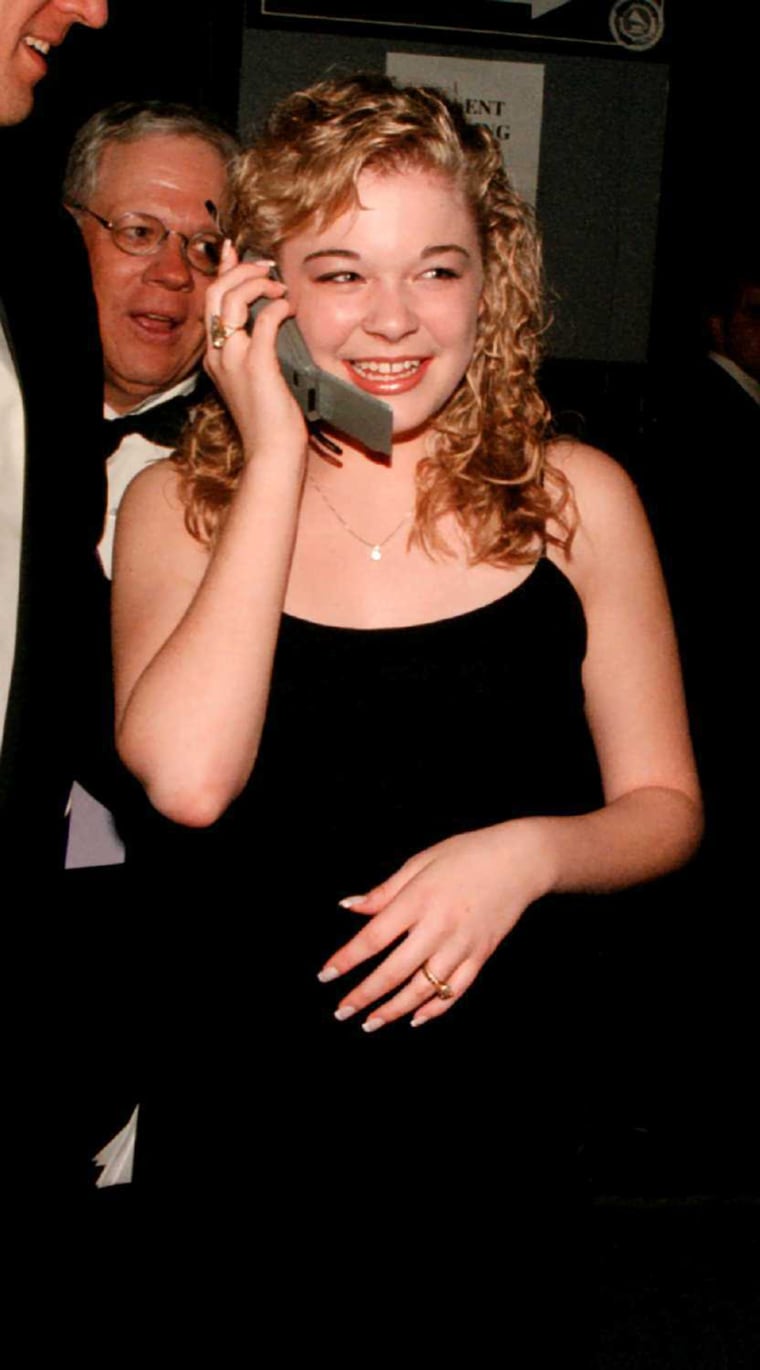 Ellen DeGeneres reprises her role as host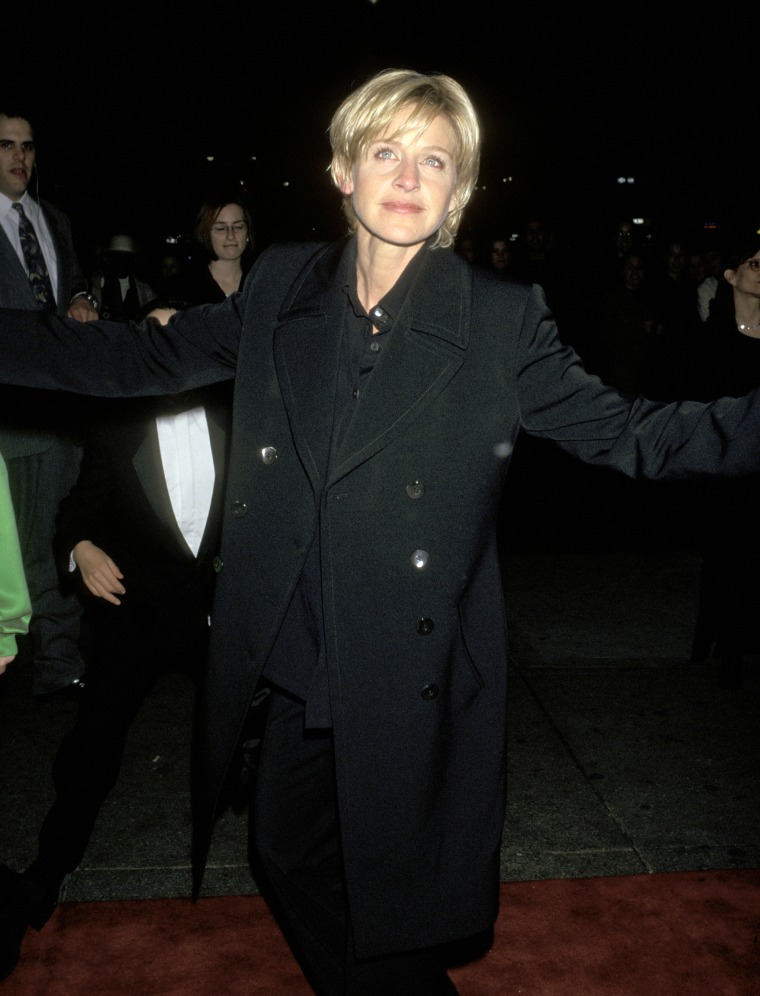 DeGeneres — who'd hosted the Grammys the previous year — kicked off the festivities with a number fittingly called "This Is Ellen's Grammy Song," which also featured Bonnie Raitt, Me'Shell NdegéOcello, Shawn Colvin, Chaka Khan and Shelia E.
Celine Dion gives an emotional speech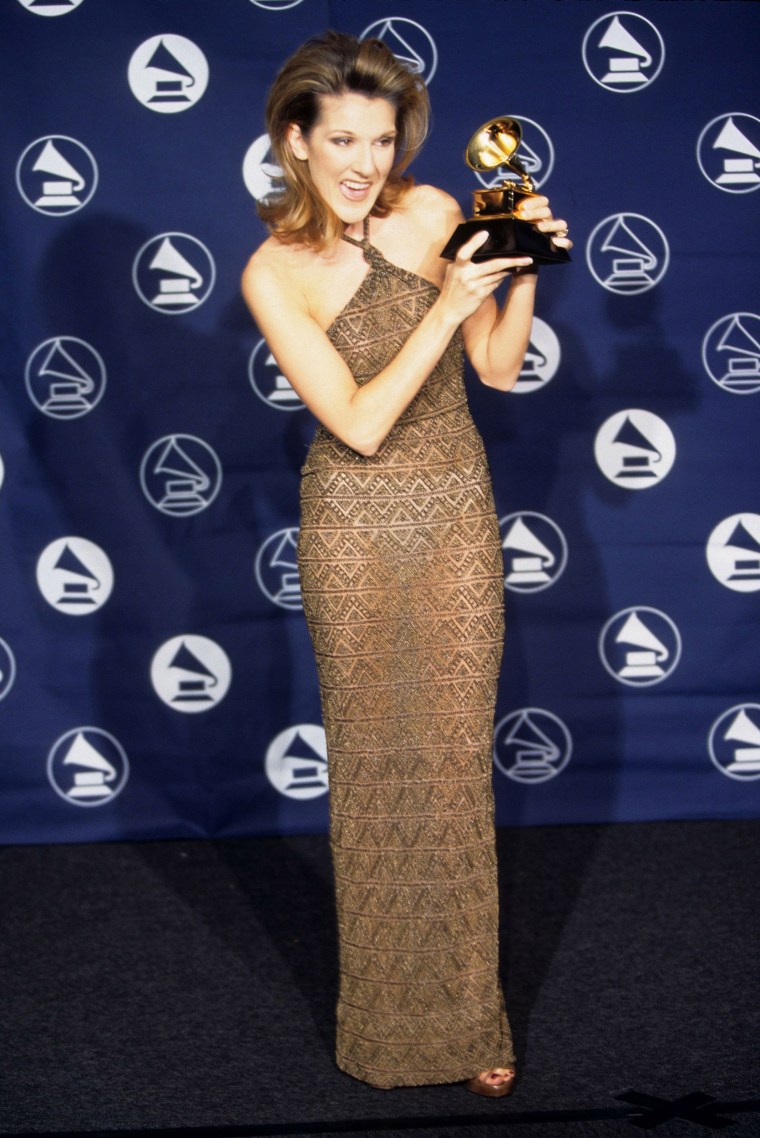 The Canadian songstress, who also won Pop Album of the Year for "Falling Into You," gave a heartfelt acceptance speech thanking her parents, 13 brothers and sisters and, of course, Rene Angelil, her beloved husband who passed away in 2016. "You are the very best and you deserve this because you always made sure I was surrounded with the right people and I love you for it."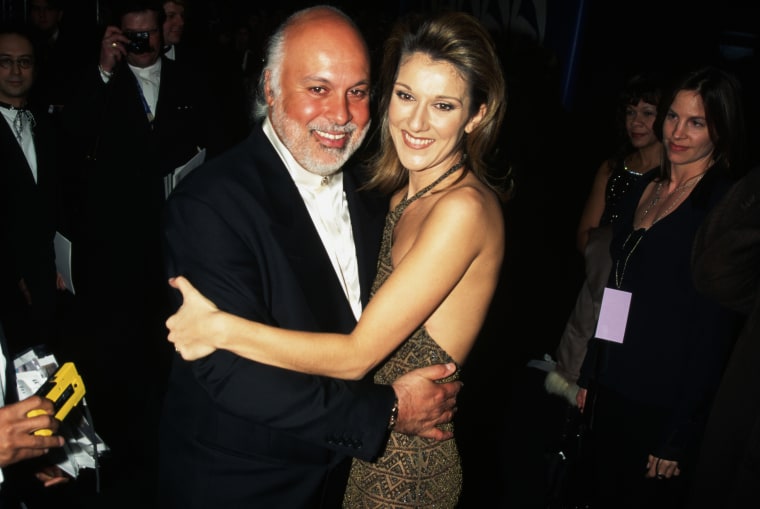 Toni Braxton wins big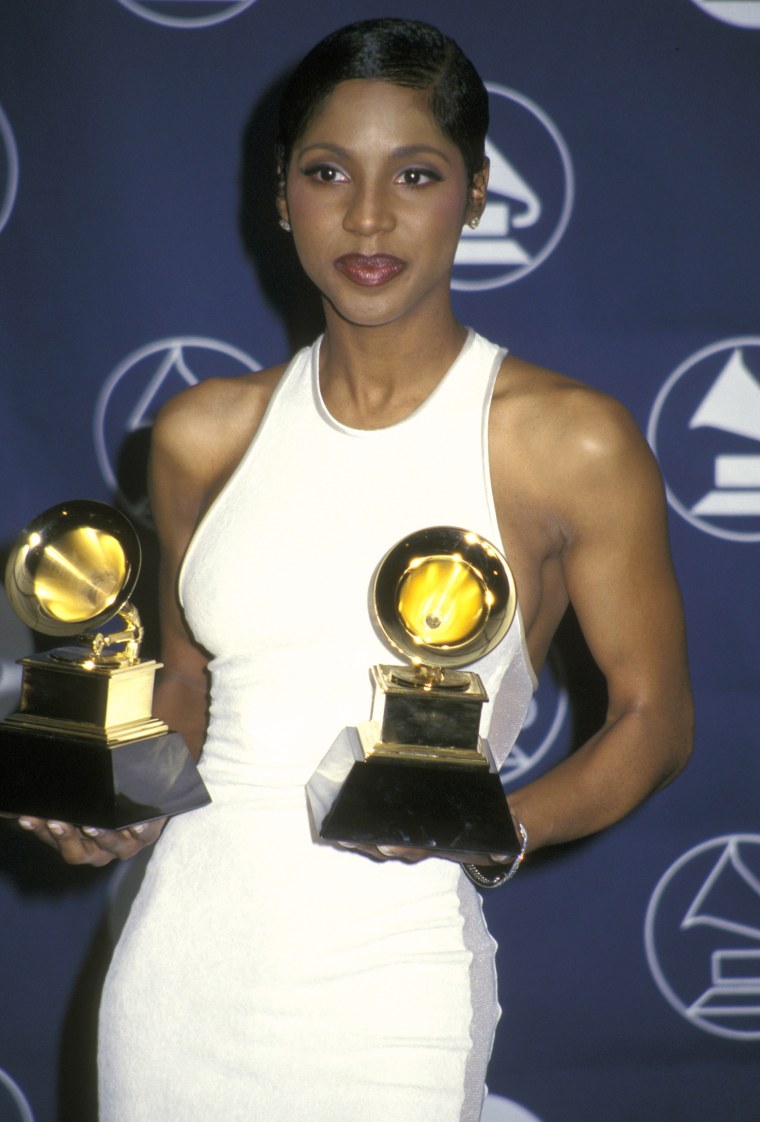 Braxton also went home with a pair of statues, including one for Best Female Pop Vocal Performance — a category that also included powerhouses Celine Dion and Gloria Estefan. "This is a surprise," she told the audience.
RELATED: The 10 most outrageous Oscar moments you — and the internet — have forgotten about
Gwen Stefani performs with No Doubt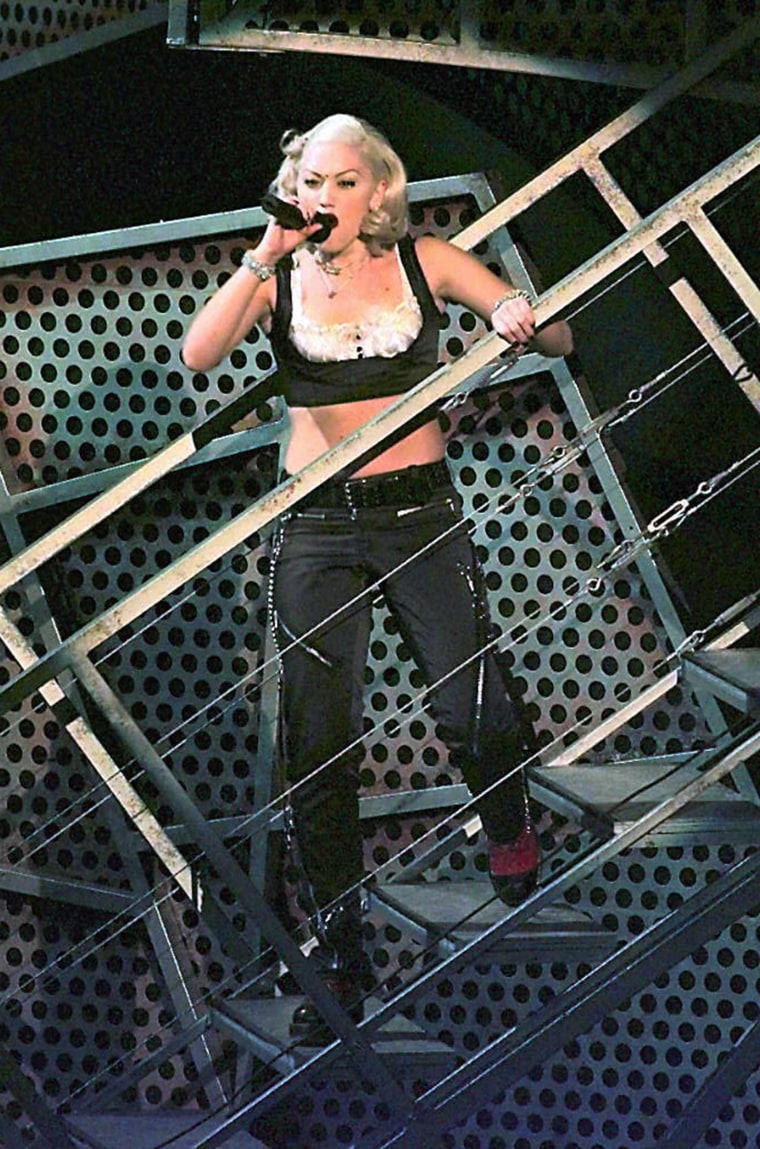 While No Doubt nabbed two nominations for their breakthrough album, "Tragic Kingdom" — and graced the Grammys stage with a performance of its sophomore single, "Spiderwebs," they didn't take home any trophies. But they still had a good time. "We are so excited right now," Stefani told Entertainment Tonight on the red carpet. "We were just in the limousine going 'Ow! Woohoo!' the whole way over ... This is better than prom. It feels like we're at prom, but we're way older now."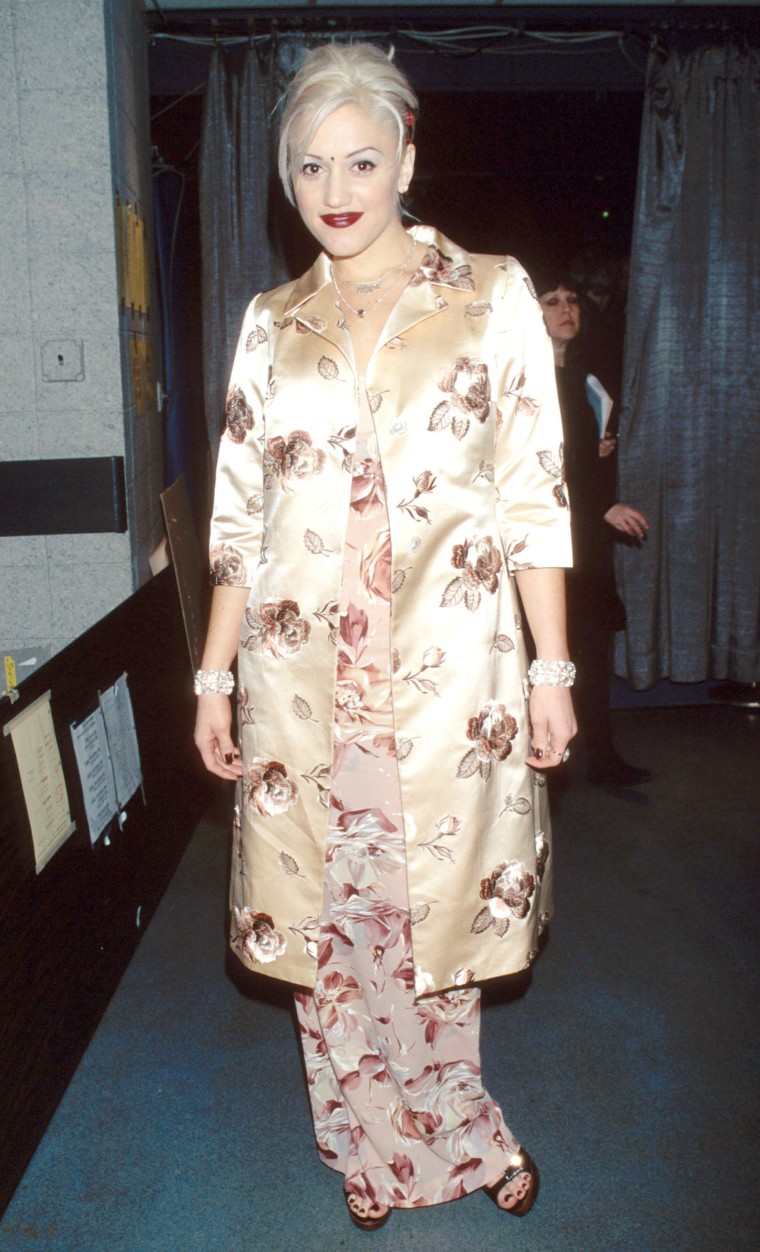 The Boss is boss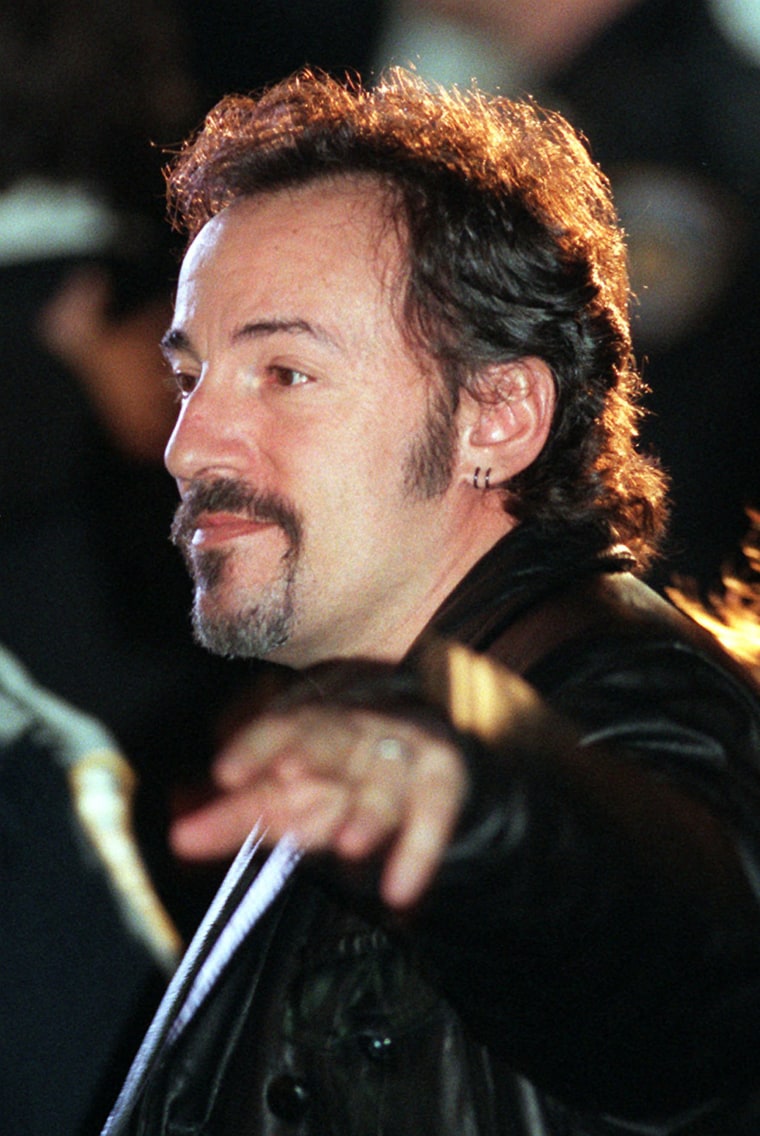 Bruce Springsteen gave an earnest shoutout to his fans while accepting the Best Contemporary Folk Album award for "Ghost of Tom Joad."
Sheryl Crow's look is sheer genius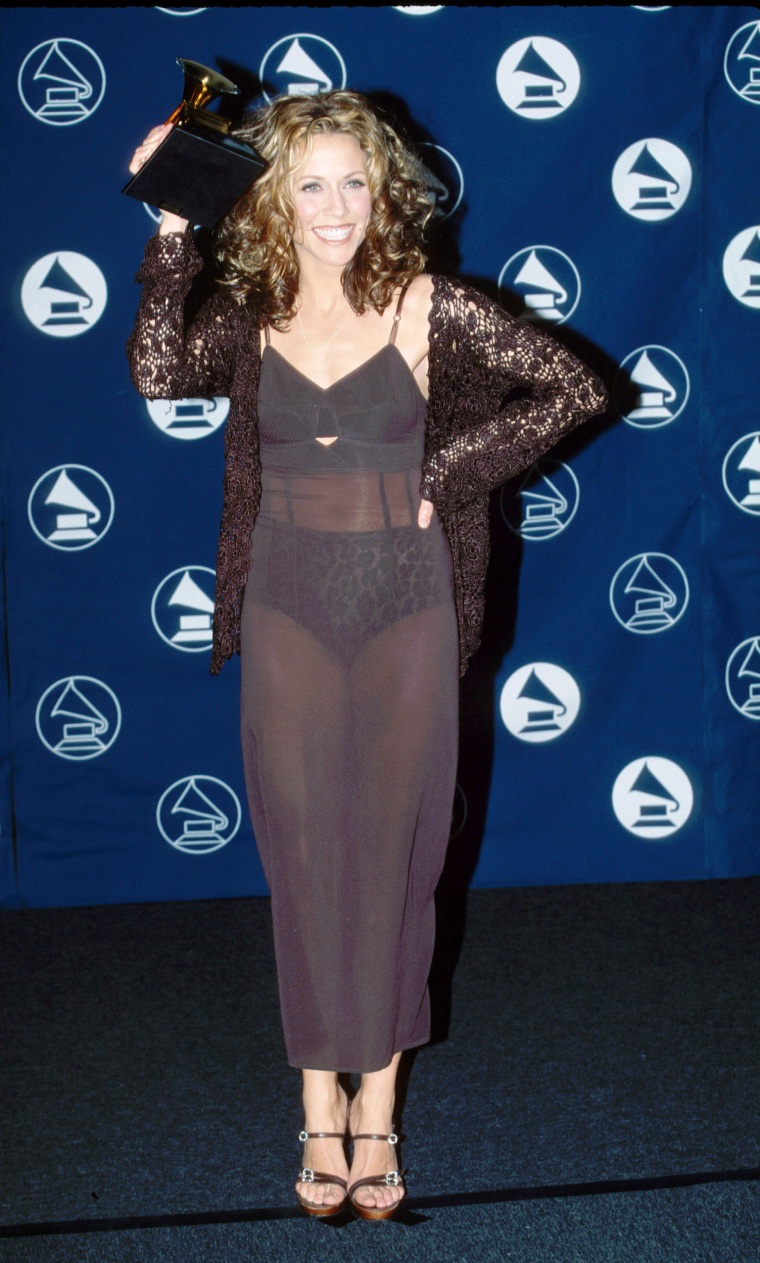 Crow, who turned heads with a peekaboo number on the red carpet, earned awards for both Best Female Rock Vocal Performance (for "If It Makes You Happy") and Best Rock Album (for "Sheryl Crow"), telling the crowd, "Wow, all I can think to do right now is to thank everyone I've ever met in my entire life."
Eric Clapton's "Change the World" is a favorite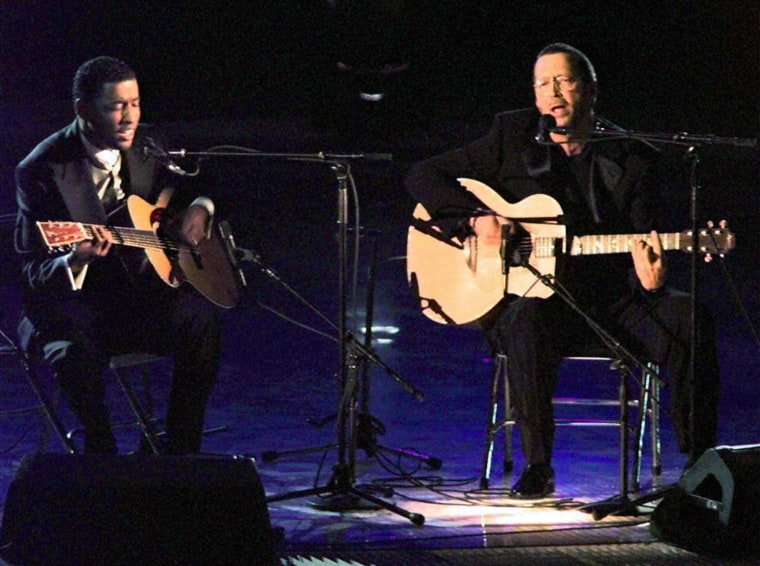 Shortly after he and producer Babyface performed the hit (from the soundtrack of 1996's "Phenomenon," Clapton clinched the award for Best Male Pop Vocal Performance. He shrugged off the honor, joking, "I feel like this is kind of rigged. I just did the song and now I get the prize."
Hillary Clinton wins a Grammy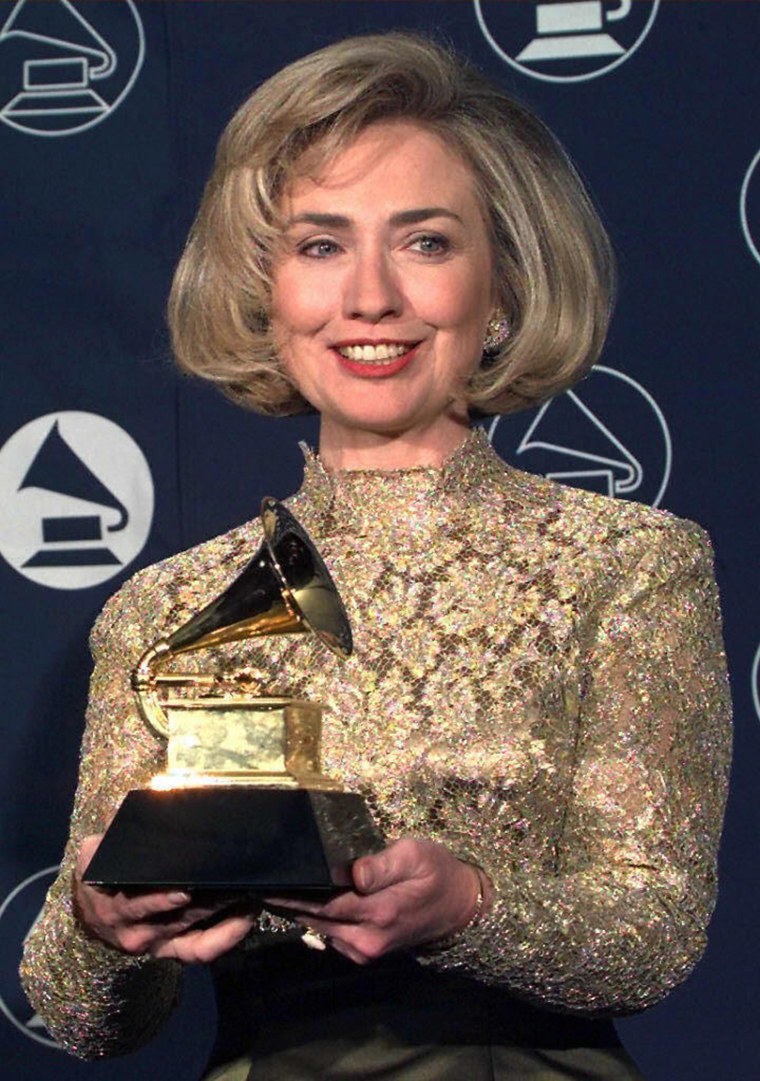 The 2016 presidential candidate and former first lady won Best Spoken Word or Non-Musical Album for the audio version of "It Takes a Village." "I didn't even know that Grammys were given to tone-deaf singers like me, but I'm very grateful for this," she told the crowd.
The 59th Annual Grammy Awards will air Sunday, Feb. 12.