Wonder Woman is finally here! During Saturday's Warner Bros. panel at the San Diego Comic-Con, director Zack Snyder revealed the first look at actress Gal Gadot as DC's superheroine in the upcoming film "Batman v Superman: Dawn of Justice."
No Wonder Woman costume would be complete without her accessories, and they all appear to be accounted for, down to the barely visible Lasso of Truth on Gadot's right hip. (Though we have to wonder: Is Wonder Woman's invisible jet also in the image ... just, invisible?)
The "Fast and Furious" actress was on hand for the reveal, as were co-stars Henry Cavill, who is reprising his role as Superman, and Ben Affleck, who is the latest actor to don the Batsuit.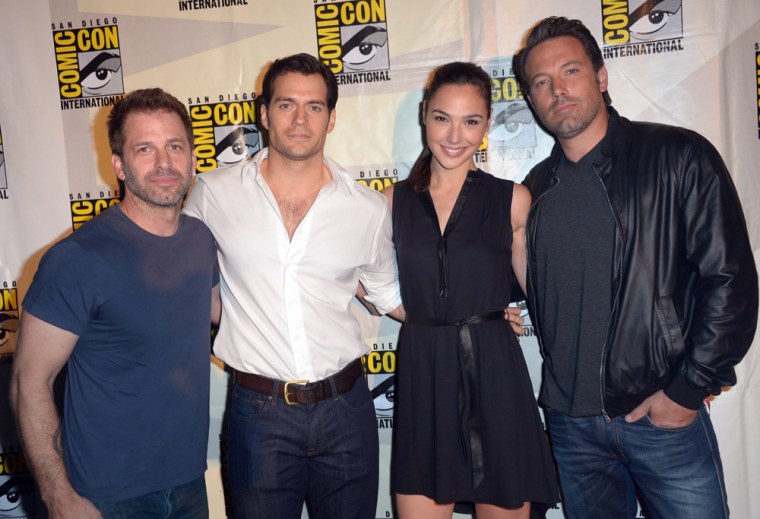 Online fan reaction to the reveal was immediate and positive.
"Batman v Superman: Dawn of Justice" is scheduled to open May 6, 2016.

Celebrities and fans descend on San Diego for the annual celebration of imaginary heroes.