We've known that a female-led reboot of the "Ocean's" films has been on the way for over a year, but we haven't had a real sneak peek at the action to come — until now.
The first full "Ocean's 8" trailer is out, and the big reveal about the heist flick is this: Sandra Bullock steals the show.
Bullock plays the part of Debbie Ocean, the estranged sister of the franchise's male protagonist, Danny Ocean (George Clooney). And while she's just one part of what looks like a fantastic ensemble of leading ladies, she proves what an important part she is in the clip.
It opens revealing Debbie's criminal past — by way of a parole hearing.
"If I were to be released," the seemingly contrite character begins, "I would just want the simple life. I just want to hold down a job, make some friends and pay my bills."
However, flashes of jewels and co-conspirators betray that message fairly fast.
Although the trailer is just two and half minutes long, it offers a surprisingly thorough look into how the con woman forms her female alliance — made up of co-stars Cate Blanchett, Anne Hathaway, Mindy Kaling, Helena Bonham Carter, Rihanna, Sarah Paulson and Awkwafina — and plots the ultimate gem-grab caper.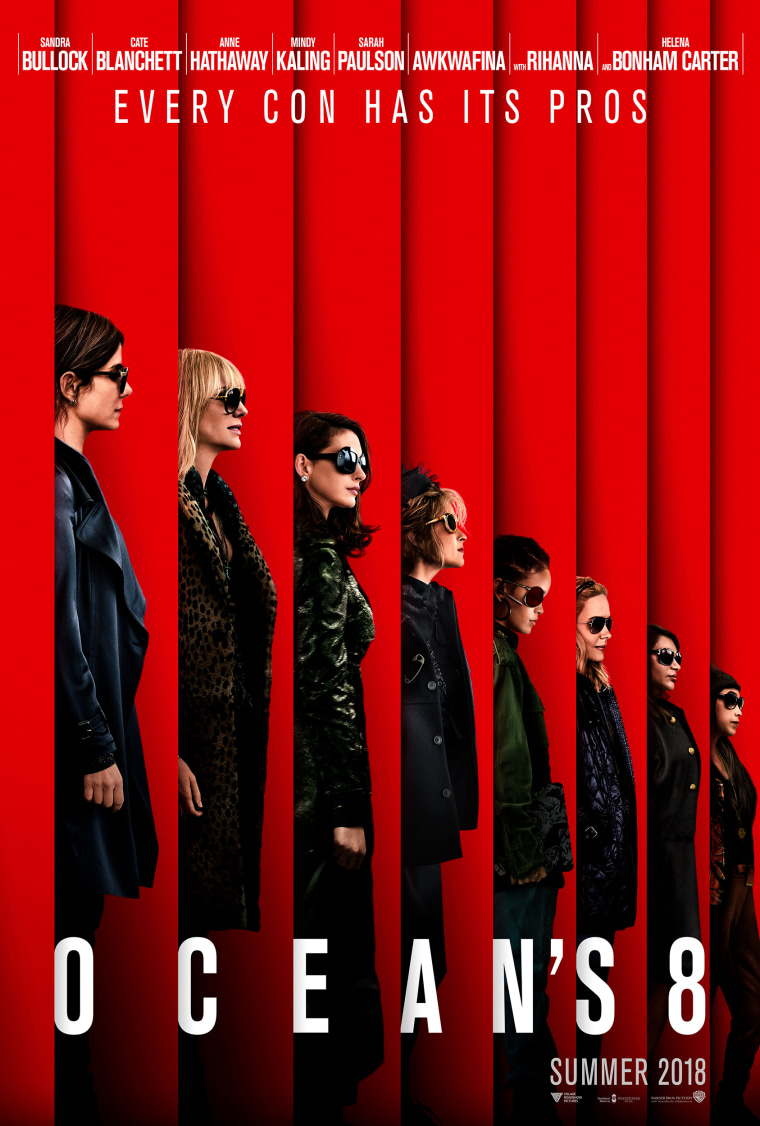 It's just enough of a preview to leave viewers wanting more. But they'll have to wait for it.
"Ocean's 8" opens in theaters nationwide June 8, 2018.