It was about time the first lady got Jimmy Fallon to dust off that pink cardigan.
Michelle Obama donned a matching sweater to rejoin "The Tonight Show" host on the dance floor Thursday and bust out more than a dozen new moves, making soccer moms everywhere proud — right next to their cringing children.
In "The Evolution of Mom Dancing, Part 2," the duo strutted their stuff to moves like the self-explanatory "Shush and Tush" and "Trying to Start a Conga Line."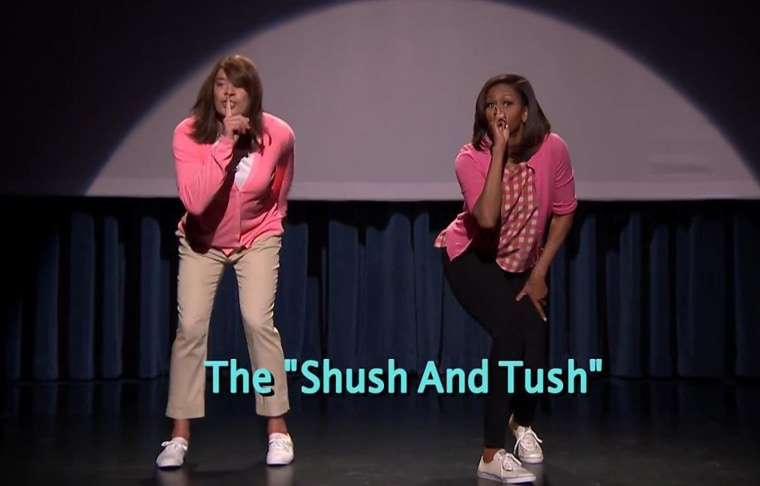 And remember the "Getting a Bag From Your Collection of Plastic Bags Under the Sink?" They did that, too, along with the, "This Ol' Thing? I Got It At Talbots."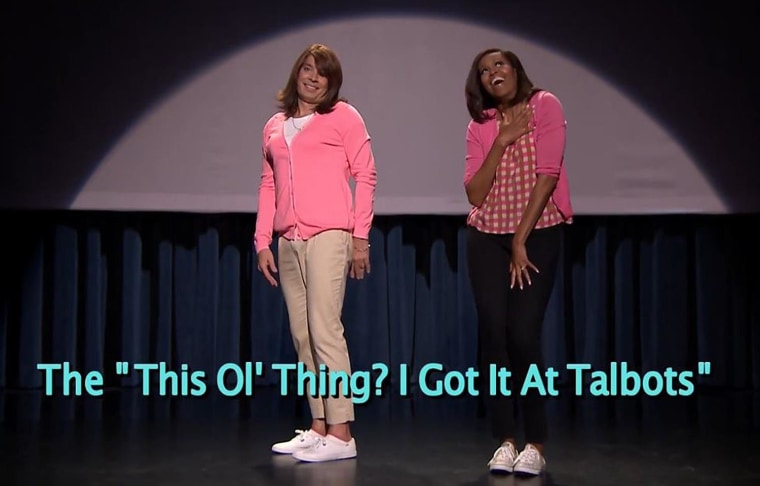 Fallon then carried things a bit too far when he poked fun of the president by doing the "Barack Obama." That prompted the first lady to pull out her impersonation of Fallon dancing, complete with herky-jerky moves and finger points.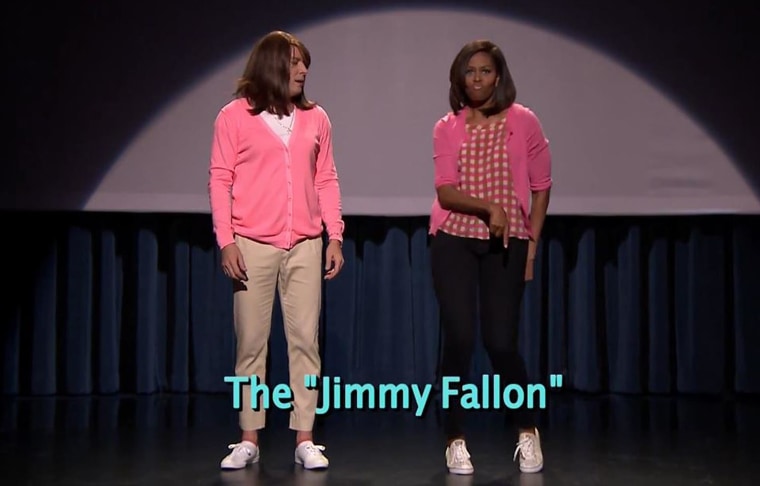 The "Mom Dancing" skit was a reboot of Obama's February 2013 appearance on Fallon's show. You can check out the original here:
Both visits were intended to promote the first lady's "Let's Move!" campaign, which celebrated its fifth anniversary of encouraging the nation, particularly children, to get active and eat healthier.
During her sit-down interview, the first lady discussed life with teenagers. She said their girls recently had to explain what a group text was to President Obama.
"He didn't know. So we're sitting around the dinner table and they all kind of looked at him, and Malia said, 'Oh, dad, you're so — detached.'" Then she advised Fallon, who has two very young children, to "enjoy this time."