Have mercy! In a week full of "Fuller House" news updates, even the first official photos of its stars on the set have fans all aflutter.
One of the four photos, released Thursday, showcases the relative elders of the Tanner clan, including Danny Tanner (played by Bob Saget), Uncle Jesse (John Stamos), Uncle Joey (Dave Coulier) and Rebecca (Lori Loughlin).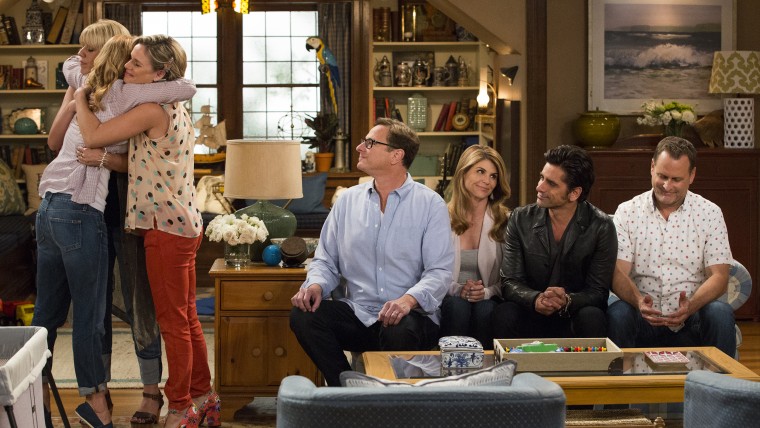 RELATED: John Stamos on 'Fuller House' cast: 'We never stopped loving each other'
They're seated near a group hug shared by Danny's oldest daughter D.J. (Candace Cameron Bure), her middle sister Stephanie (Jodie Sweetin) and their friend Kimmy Gibbler (Andrea Barber) — all three of whom, according to Netflix, are helping to raise D.J.'s three children.
RELATED: First 'Fuller House' teaser gives glimpse of Netflix reboot: 'Welcome home'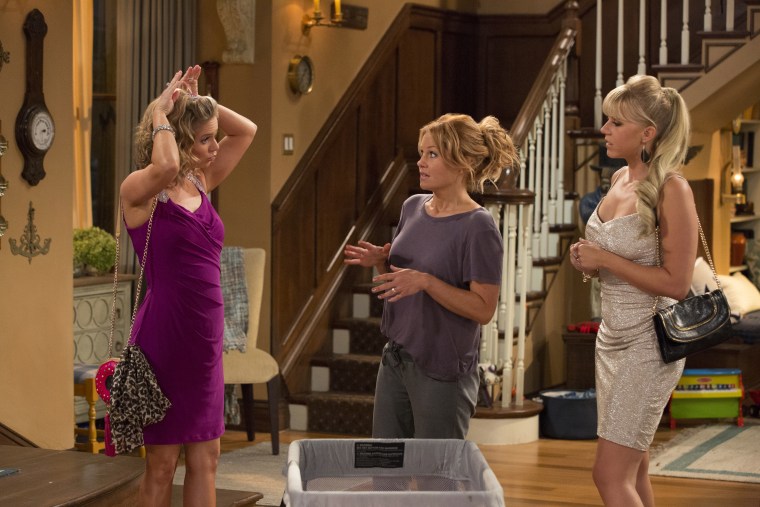 The rest of the released photos focus primarily on the two older Tanner sisters and Gibbler. (Notably absent is youngest Tanner sister Michelle, played on the original series by twins Mary Kate and Ashley Olsen, who reportedly will not appear on "Fuller House.")
RELATED: 'Fuller House' stars 'Whip/Nae Nae' in hilarious new video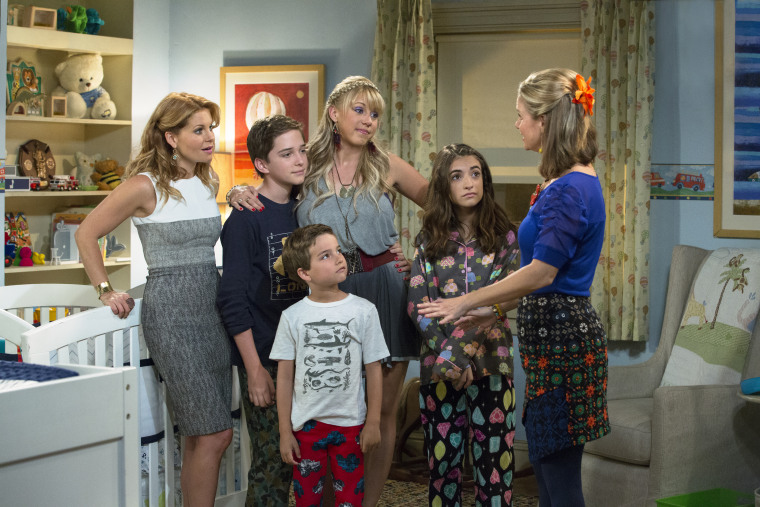 Another photo to feature a group hug of sorts is this image, which features new characters and some earnest expressions.
RELATED: 'Full House' star Jodie Sweetin has 'gratitude' for sobriety after meth struggle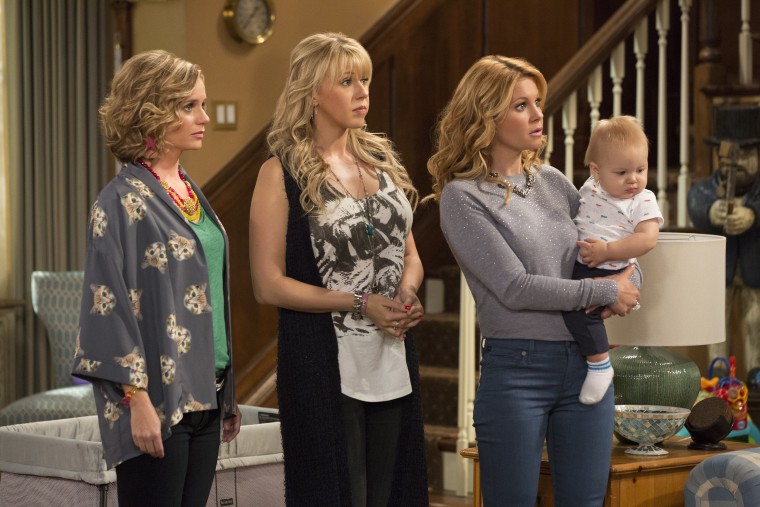 A final picture shows the two older Tanner sisters, Gibbler and a tiny companion looking at ... something.
What does it all mean? To find out, we'll have to wait until Feb. 26, when Netflix is expected to release all of the "Fuller House" episodes.
Follow TODAY.com writer Chris Serico on Twitter.