/ Source: The Associated Press
Master filmmaker Ingmar Bergman, one of the greatest artists in cinema history, died Monday at his home on an island off the coast of Sweden. He was 89.
Bergman's dozens of works combined deep seriousness, indelible imagery and unexpected flashes of humor in finely written, inventively shot explorations of difficult subjects such as plague and madness.
His vision encompassed the extremes of his beloved Sweden: the claustrophobic gloom of unending winter nights, its glowing summer evenings and the bleak magnificence of the Baltic islet of Faro, where the reclusive artist spent his last years.
Once described by Woody Allen as "probably the greatest film artist ... since the invention of the motion picture camera," Bergman first gained international attention with 1955's "Smiles of a Summer Night," a romantic comedy that inspired the Stephen Sondheim musical "A Little Night Music."
His last work, of about 60, was "Saraband," a made-for-television movie that aired on Swedish public television in December 2003, the year he retired.
Allen said he was "very sorry" to hear of Bergman's death.
"He was a friend and certainly the finest film director of my lifetime," the Web version of Swedish daily Aftonbladet quoted him as saying.
"Saraband" starred Liv Ullmann, the Norwegian actress and director who appeared in nine Bergman films and had a five-year affair, and a daughter, with the director.
Famous cinematic scene
The other actor most closely associated with Bergman was Max von Sydow, who appeared in 1957's "The Seventh Seal," an allegorical tale of the Black Plague years as a knight playing chess with the shrouded figure of Death, one of cinema's most famous scenes.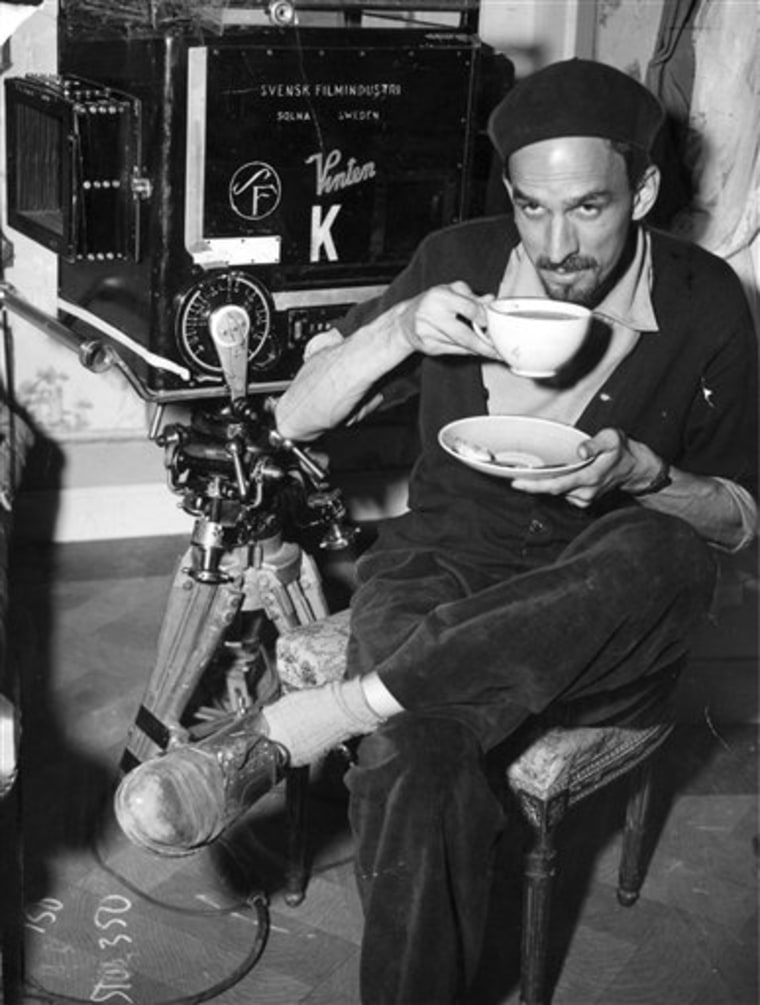 His 1982 film "Fanny and Alexander" won an Oscar for best foreign film. His 1973 "Cries and Whispers" was nominated for Best Picture.
"The world has lost one of its very greatest filmmakers. He taught us all so much throughout his life," said British actor and director Richard Attenborough.
Astrid Soderbergh Widding, president of The Ingmar Bergman Foundation, confirmed the death to The Associated Press, and Swedish journalist Marie Nyrerod said the director died peacefully during his sleep.
Bergman never fully recovered after a hip surgery in October last year, Nyrerod told Swedish broadcaster SVT.
"He was one of the world's biggest personalities. There were (Japanese film director Akira) Kurosawa, (Italy's Federico) Fellini and then Bergman. Now he is also gone," Danish director Bille August told The Associated Press.
"It is a great loss. I am in shock," August said.
Cannes Film Festival director Gilles Jacob called Bergman the "last of the greats, because he proved that cinema can be as profound as literature."
Household of severe discipline
The son of a Lutheran clergyman and a housewife, Ernst Ingmar Bergman was born in Uppsala, Sweden, on July 14, 1918, and grew up with a brother and sister in a household of severe discipline that he described in painful detail in the autobiography "The Magic Lantern."
The title comes from his childhood, when his brother got a "magic lantern" — a precursor of the slide-projector — for Christmas. Ingmar was consumed with jealousy, and he managed to acquire the object of his desire by trading it for a hundred tin soldiers.
The apparatus was a spot of joy in an often-cruel young life. Bergman recounted the horror of being locked in a closet and the humiliation of being made to wear a skirt as punishment for wetting his pants.
He broke with his parents at 19 and remained aloof from them, but later in life sought to understand them. The story of their lives was told in the television film "Sunday's Child," directed by his own son Daniel.
The director said he had coped with the authoritarian environment of his childhood by living in a world of fantasy. When he first saw a movie he was greatly moved.
But he said the escape into another world went so far that it took him years to tell reality from fantasy, and Bergman repeatedly described his life as a constant fight against demons, also reflected in his work.
The demons sometimes drove him to great art — as in "Cries and Whispers," the deathbed drama that climaxes when a dying woman cries "I am dead, but I can't leave you." Sometimes they drove him over the top, as in "Hour of the Wolf," where a nightmare-plagued artist meets real-life demons on a lonely island.
It was in the Swedish capital that Bergman broke into the world of drama, starting with a menial job at the Royal Opera House after dropping out of college.
Bergman was hired by the script department of Swedish Film Industry, the country's main production company, as an assistant script writer in 1942.
In 1944, his first original screenplay was filmed by Alf Sjoeberg, the dominant Swedish film director of the time. "Torment" won several awards including the Grand Prize of the 1946 Cannes Film Festival, and soon Bergman was directing an average of two films a year as well as working with stage production.
After the acclaimed "The Seventh Seal," he quickly came up with another success in "Wild Strawberries," in which an elderly professor's car trip to pick up an award is interspersed with dreams.
Other noted films include "Persona," about an actress and her nurse whose identities seem to merge, and "The Autumn Sonata," about a concert pianist and her two daughters, one severely handicapped and the other burdened by her child's drowning.
Prominent stage director
Though best known internationally for his films, Bergman was also a prominent stage director. He worked at several playhouses in Sweden from the mid-1940s, including the Royal Dramatic Theater in Stockholm which he headed from 1963 to 1966. He staged many plays by the Swedish author August Strindberg, whom he cited as an inspiration.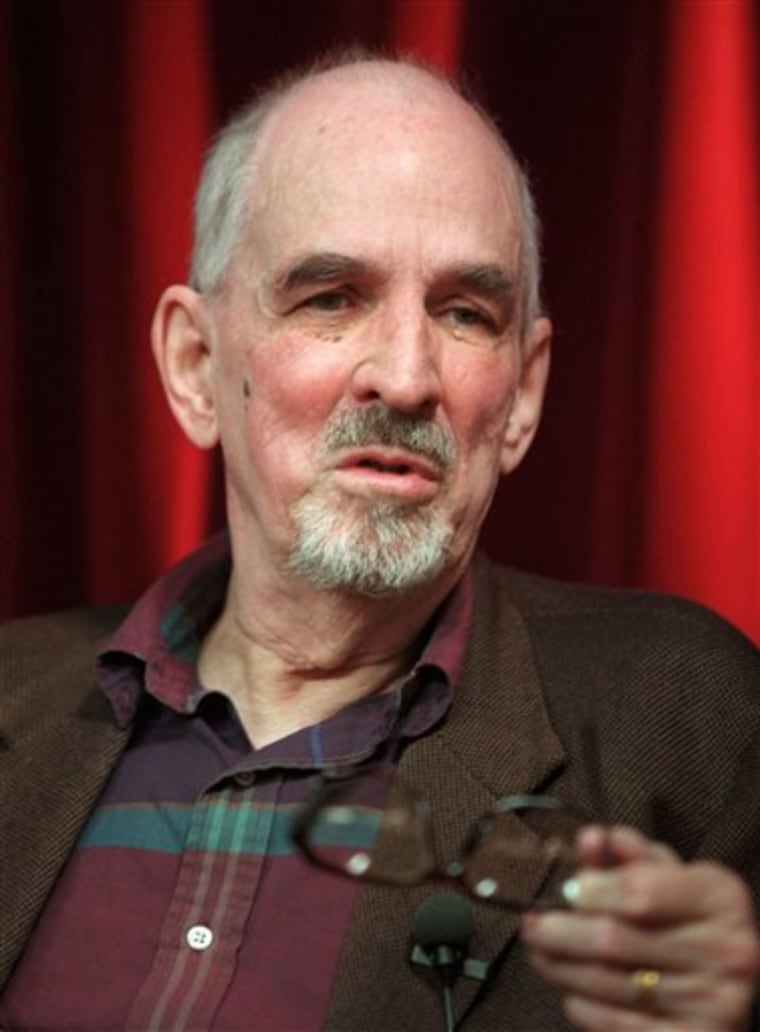 The influence of Strindberg's grueling and precise psychological dissections could be seen in "Scenes From a Marriage," an intense detailing of the disintegration of a marriage that was released as a feature film in 1974.
Bergman showed his lighter side in the following year's "The Magic Flute," again first produced for TV. It is a fairly straight production of the Mozart opera, enlivened by touches such as repeatedly showing the face of a young girl watching the opera and comically clumsy props and costumes.
Bergman remained active later in life with stage productions and occasional TV shows. He said he still felt a need to direct, although he had no plans to make another feature film.
Bergman, at age 84, started production on "Saraband" — based on the two main characters from "Scenes From a Marriage" — in the fall of 2002.
In a rare news conference, he said he wrote the story after realizing he was "pregnant with a play."
"At first I felt sick, very sick. It was strange. Like Abraham and Sarah, who suddenly realized she was pregnant," he said, referring to biblical characters. "It was lots of fun, suddenly to feel this urge returning."
Battle over taxesBergman waged a fight against real-life tormentors: Sweden's powerful tax authorities.
In 1976, during a rehearsal at the Royal Dramatic Theater, police came to take Bergman away for interrogation about tax evasion. The director, who had left all finances to be handled by a lawyer, was questioned for hours while his home was searched. When released, he was forbidden to leave the country.
The case caused an enormous uproar in the media and Bergman had a mental breakdown that sent him to hospital for over a month. He later was absolved of all accusations and in the end only had to pay some extra taxes.
In his autobiography he admitted to guilt in only one aspect: "I signed papers that I didn't read, even less understood."
The experience made him go into voluntary exile in Germany, to the embarrassment of the Swedish authorities. After nine years, he returned to Stockholm.
The date of Bergman's funeral has not been set, but will be attended by a close group of friends and family, the TT news agency reported.