Somebody just couldn't wait to unleash the new "Fifty Shades of Grey" novel. According to reports, a copy of EL James' sequel to the super-successful "Fifty Shades" trilogy, "Grey," has disappeared.
Penguin/Random House, publishers of the "Grey" books in the U.S., told NBC News in a statement Wednesday that the news should not worry fans.
"Grey will be published on June 18th — Christian Grey's birthday — as planned," said the spokesperson. "We can confirm that the Kent [UK] police are investigating the theft of a finished copy of EL James's new book 'Grey.' We will not be issuing any further statement."
Still, details about the theft (which was first reported in U.K. tabloid The Mirror) are sketchier than Christian's red room.
At first, it seemed like the news might have been just to drum up buzz for the companion novel, which will tell the "Fifty Shades" story from Christian's point of view.
"I doubt it's gone missing from one of our printworks, seeing as I haven't heard about it," a rep from UK publisher CPI told The Mirror.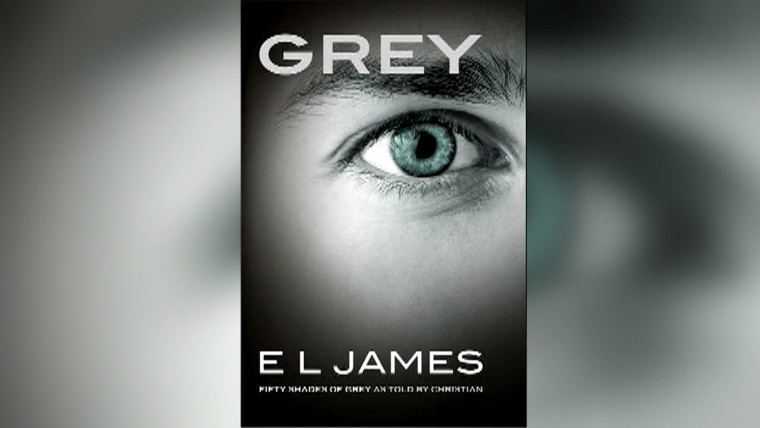 MORE: New 'Fifty Shades' book to be told by Christian
And when NBC News contacted Scotland Yard on Wednesday morning, police denied having heard about the theft.
However this pans out, it wouldn't be the first time thieves have tried to get their hands on hot books before publication. In 2003, thousands of copies of "Harry Potter and the Order of the Phoenix" were stolen from a trailer. And Stephenie Meyer, author of the "Twilight" series, ceased writing a fifth book in the collection, "Midnight Sun," when a draft leaked in 2008.
Regardless of the shades of gray in this particular theft, however, nothing will stop the publishing juggernaut that is "Fifty Shades."