Jamie Dornan and Dakota Johnson will soon be heating things up on the big screen as they bring the lead roles of "Fifty Shades of Grey" to life. But you don't have to wait for the film's Valentine's weekend release to get a glimpse of what's to come.
In the latest TODAY exclusive from the buzzed-about movie, Dornan as Christian Grey and Johnson as Ana Steele get to know each other a little better — or rather, he gets to know her.
As they sit across from one another in his icy office, mystery man Christian deflects Ana's inquiry about him. And despite her declaration that "there's really not much to know" about her, he quizzes her all the same
"Tell me, was it Charlotte Bronte, Jane Austen or Thomas Hardy that first made you fall in love with literature?" he asks the English major.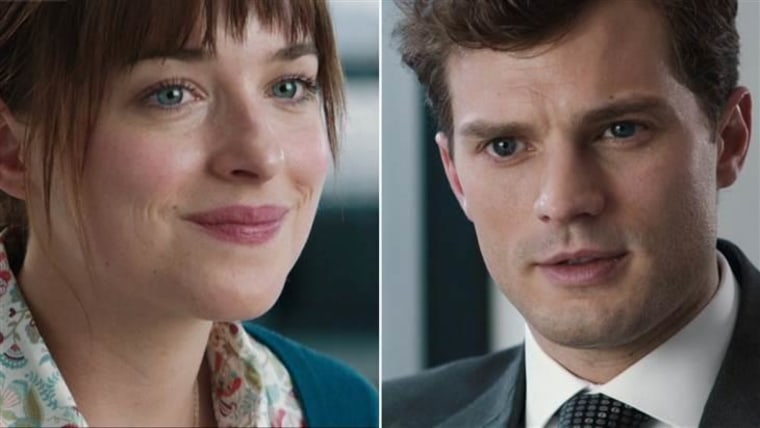 But what Christian really wants to know is whether she'll accept a special offer has for her — one that's sure to give him a chance to get to know her much, much better.
Check out the clip to see it all for yourself, and keep an eye out here all week, as we continue taking a closer look at the "Fifty Shades" phenomenon.
"Fifty Shades of Grey" opens in theaters nationwide Feb. 13.
Follow Ree Hines on Google+.