The big day is here! And we don't just mean it's Christian Grey's birthday: It's the publication day of "Grey," a retelling of the "Fifty Shades of Grey" books from Mr. G's point of view.
And fans are showing their love in a big way: The book was already No. 1 on Amazon and Barnes & Noble's charts even before it was released Thursday morning. And around 250 fans lined up for a late night release party on Wednesday where author EL James signed the new tome and spoke with TODAY's Erica Hill.
"If she writes it, we'll buy it," noted fan Sandra Canis Garcia.
"She gives the women this sense of fantasy, and a lot of these women don't have that every day in their regular lives," noted Lyss Stern of Divalysscious Moms, who helped sponsor the event.
But the real reason why Christian Grey is so popular? "Because he doesn't exist, really," laughed James.
While those fans had one kind of sweet treat to usher in the publication of "Grey," four others invited into the TODAY studio Thursday got even more: James herself wheeling out a cake (covered in gray frosting, natch) that marked both the birthday and the book's publication.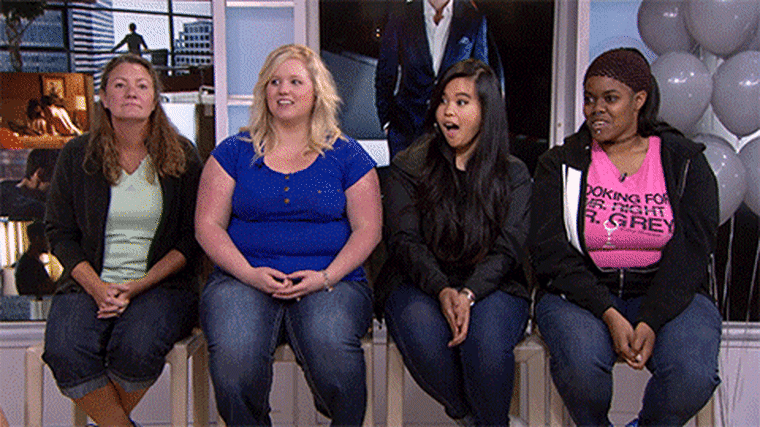 After the squeals died down, James revealed the new book would delve into Christian's other relationships, including the ones with his brother, his parents and even ... Elena. (Expect intrigue.)
Be sure to watch all the fun, then check out Hill's extended conversation with James in this special bonus video!