If fans of Fergie and Josh Duhamel were shocked when the couple revealed last week that they went their separate ways earlier this year, you can hardly blame them.
After all, the "Life Goes On" singer, 42, and the "Transformers" actor, 44, had been pretending to still be a couple for months — even appearing in each other's Instagram pics. Now, Fergie, who's performing live Friday on TODAY, says it's a relief to finally be truthful about their split.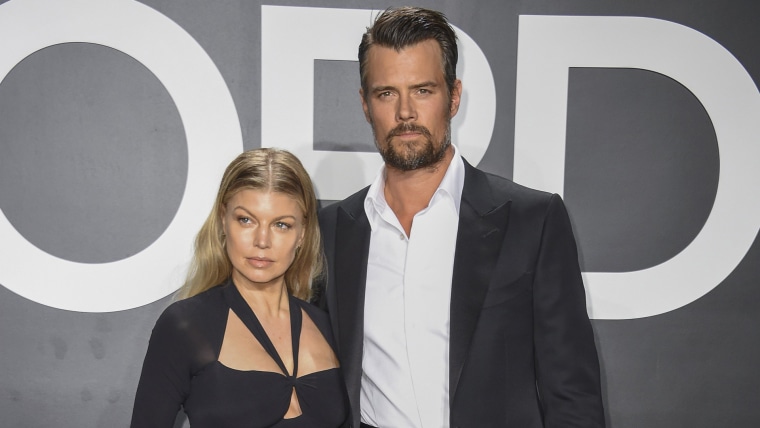 "Honestly, it was just getting a little weird for us with all the romantic questions," the singer, who's been busy promoting her upcoming solo album, "Double Dutchess," told People magazine.
"We're great friends, we love each other so much, and it just got to the point where it was getting a little weird," she continued. "There's no perfect time, so we just decided to do it."
The pair began dating in 2004 and tied the knot five years later. They have one child together — son Axl, who turned 4 in August.
Co-parenting little Axl has been easy for the duo. In fact, it's been "great," said Fergie.
"We just wanted to get adjusted in private," explained the singer, who said she and Duhamel spent time with Axl's teachers at school before the semester started.
"I get to learn from the teachers and see how he reacts in a group of friends that he knows. And I get to help out and serve them snacks and clean the dishes," she gushed.
Last week, the longtime couple stunned fans when they revealed in a statement that they'd ended their 13-year relationship.
"With absolute love and respect we decided to separate as a couple earlier this year," the statement read. "To give our family the best opportunity to adjust, we wanted to keep this a private matter before sharing it with the public. We are and will always be united in our support of each other and our family."