Friday is the first day of autumn, and we couldn't think of a better way to send off summer than with a sizzling performance from Fergie right on our plaza!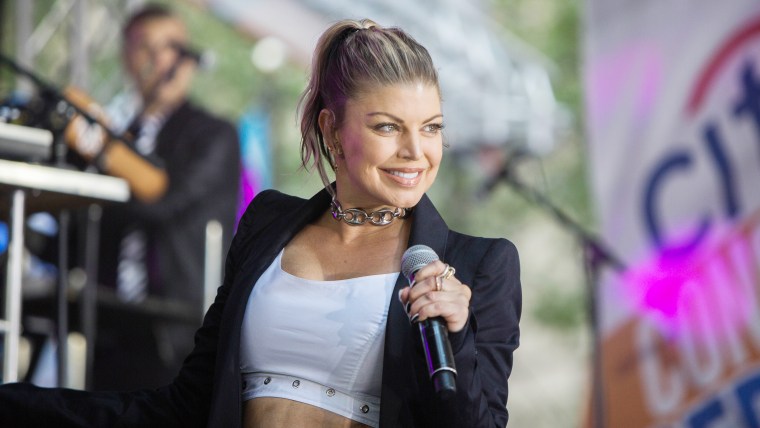 The singer-songwriter hit the TODAY stage bright and early for the Citi Concert Series, but the concert wasn't the only way she marked the day. Fergie just dropped her first solo studio album, "Double Dutchess," in more than a decade on Friday, too.
And we got the chance to share some very good news with her — her new album is already No. 1 on iTunes.
"Oh, my ... really?" she said as tears of joy streamed down her face. Then, looking right into the camera with a message for her fans, she added, "Thank you! Thank you, everybody! I'm crazy losing it right now. ... I'm gonna ruin all my swag credibility."
No worries there! Her swag was in tack on stage and, in between songs, she even opened up about her life off-stage.
She and her husband of eight years, Josh Duhamel, announced they were separating in a statement last week.
"I'm doing really well," she told anchor Hoda Kotb. "I've got nothing but love in my life around me."
And success, with that new release.
"Double Dutchess," the follow-up to her 2006 release "The Dutchess," features a few other famous names, including Nicki Minaj, Rick Ross and a rising star called Axl Jack — who happens to be Fergie's 4-year-old son.
"He sings songs all around the house, so I brought this demo home, and I was just playing it, listening to it," she recalled. "I'm singing, 'Enchante ... comment allez-vous ... tres bien.'"
And the next thing she knew Axl Jack was singing it, too.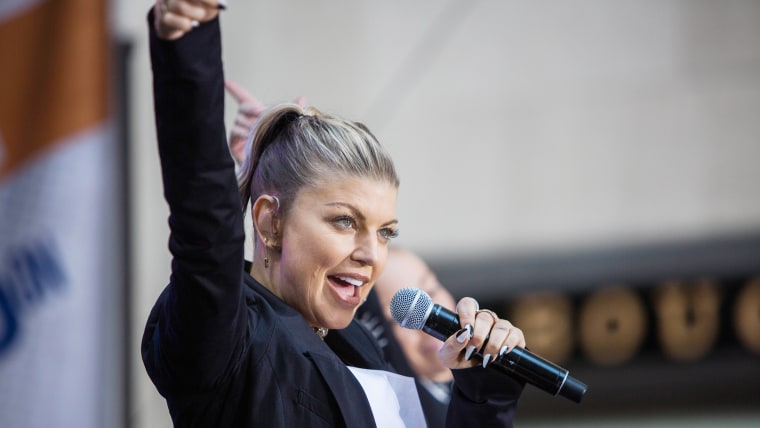 "When you hear your kid singing in French — it was just mommy pride," Fergie explained of her motivation to put him on the the "Enchante" track.
Maybe she'll bring Axl Jack to the show with her next time. But this time, she brought a crowd-pleasing mix of classic "Fergalicious" hits and fresh tracks, like her latest single, "You Already Know."
The summer may be over, but the concert series continues! Be sure to tune into TODAY next Friday, Sept. 29, when "Crying in the Club" singer Camila Cabello takes the stage.