/ Source: TODAY Contributor
That ain't Lake Minnetonka, and every Minnesotan in the theater knew it.
In 1984's "Purple Rain," there's a famous scene where Prince tells Apollonia to purify herself in the waters of Lake Minnetonka. She jumps into some nearby water and those of us from the Land of 10,000 Lakes didn't even have to touch our mental memory bank of lake knowledge to know what was coming. Minnetonka is an enormous suburban lake just on the edge of the city, and she appeared to be splashing in what Minnesotans might generously call a pond.
RELATED: Carson Daly remembers Prince, explains why 'everybody wanted to be like' him
"That ain't Lake Minnetonka," Prince declares, and Minnesotans nodded in agreement. Prince had toured the world, but he was a Minnesotan born and raised. Man knew his lakes. Probably also said "pop" instead of "soda" and played "Duck Duck Gray Duck" instead of "Duck Duck Goose," just like us.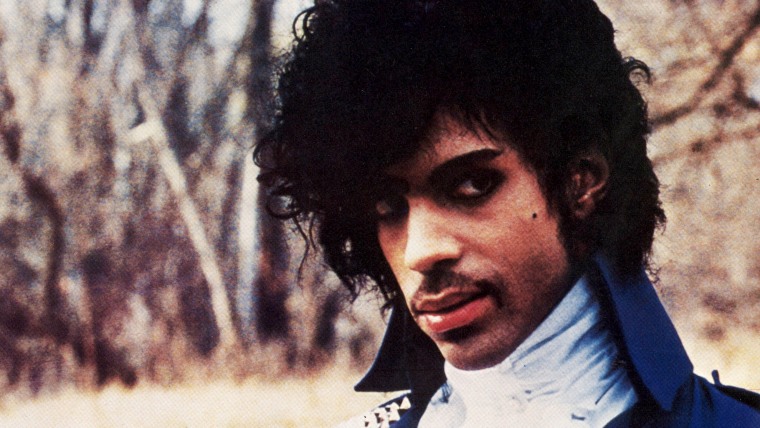 What Bruce Springsteen is to New Jersey, and Kurt Cobain to Seattle, Prince Rogers Nelson was, and is, to my hometowns of Minneapolis and St. Paul. He was the local boy with world-class talent, and yet who chose to stay, to give random last-minute concerts and pajama parties and pancake breakfasts at Paisley Park, who briefly owned a gift store (New Power Generation), who wrote a song ("Uptown") about my neighborhood.
RELATED: Remembering Prince: 5 reasons the music legend was one of a kind
On Thursday, it seemed that everyone in the Gopher State had a Prince tale to tell. My sister, a retired teacher, tells of working at a Minneapolis high school when a not-yet-famous Prince offered to give a free concert — and was turned down by the principal. A former co-worker recalls her thrill at being an extra in "Purple Rain" — despite ending up on the cutting-room floor. A good friend who works in film recalls shooting a video at Paisley Park and being ordered not to ever look at "The Artist."
My best friend reminds me that when we went to the 1988 "Lovesexy" concert at Bloomington's Met Center, then home of the Minnesota North Stars, we had to leave for the show 90 minutes early because her mother's ancient, wheezing Plymouth Horizon would seize up if it had to sit in traffic. It was worth it. Prince and Vanity descended to the stage in a Ford Thunderbird, George Clinton was a guest, and some songs were performed from an enormous bed. My ears rang for days, but it was a happy ringing.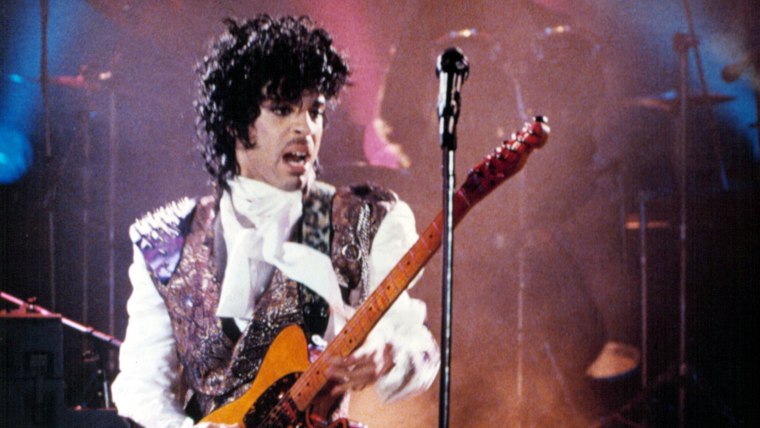 Now the North Stars are gone to Dallas, an IKEA sits where Met Center used to be, that Plymouth Horizon is a cube of metal somewhere, and my friend and I both left Minnesota for different coasts. All of those things can be dealt with, but the death of Prince — that feels as wrong as if the rain were actually to begin coming down purple.
RELATED: Prince dies at 57: Madonna, Justin Timberlake, more mourn music legend
Being born a Minnesotan in modern America means you are soon taught your state's place in the national hierarchy. We weren't California, with its sunny beaches, or New York, with its skyscrapers. The state's a wonderful place to live, but most of the nation will never get over the fact that the temperature can drop to 30 below faster than you can put on a raspberry beret. To millions of people, we're flyover land, or one of those "M" states, and the quirks and charms of the people, the sparkling lakes, the deep-rooted neighborhoods and the rolling Mississippi River are forever lost to them.
But flyover land holds many gifts. Cold weather forces people to go inside buildings and inside themselves, and sometimes creates artists whose words and sounds are fresh and vibrant and like nothing you've ever heard before. A college friend marvels at the embarrassment of musical riches we had attending college in the Twin Cities in the 1980s.
"I totally took the music scene for granted," he said. "Prince. The Replacements. The Suburbs. Hüsker Dü. Soul Asylum. All in one city. Incredible bands like The Time, The Flamin' Ohs, the Jayhawks — bands that would have been flagship bands in most cities, bands that would have defined the scene in other places — were relegated to secondary status in the Twin Cities because of the explosion of talent. It wasn't until years later I realized this wasn't normal."
MORE: Prince's quirky, down-to-earth food loves make us love him even more
None of those groups soared as high as Prince, who tore up the musical rulebook with practically every album. And to a place that was used to being famous only for Bob Dylan and F. Scott Fitzgerald, both of whom moved away early, he was a source of hometown pride like no other. Someone from here had made it, and they'd done it by never compromising, by breaking barriers of gender and race and musical genre and never looking back.
RELATED: Prince's iconic style: Looking back at his unique influence on fashion
In the Minnesota winter, a fresh dusting of snow can make the world seem both completely empty and absolutely fresh and new. There's no path to follow, no footsteps to tread in. Any progress you make is made entirely on your own, you sink or struggle forward under your own power. No one blazed a trail like Prince, and no one made us prouder.