Seventeen years after Felicity Porter left Palo Alto for the fictional University of New York, the stars of "Felicity" reunited to talk about the love triangle that divided viewers for all four seasons.
Felicity (Keri Russell) was frequently torn between Ben (Scott Speedman), the high school crush she followed to New York, and Noel (Scott Foley), her equally adorable freshman RA on the WB series, which ran from 1998 to 2002.
"People still talk about the show everywhere I go," Foley told Erica Hill when the cast visited TODAY in honor of Entertainment Weekly's special reunions issue, which hits newsstands Friday. "They were Team Ben or Team Noel."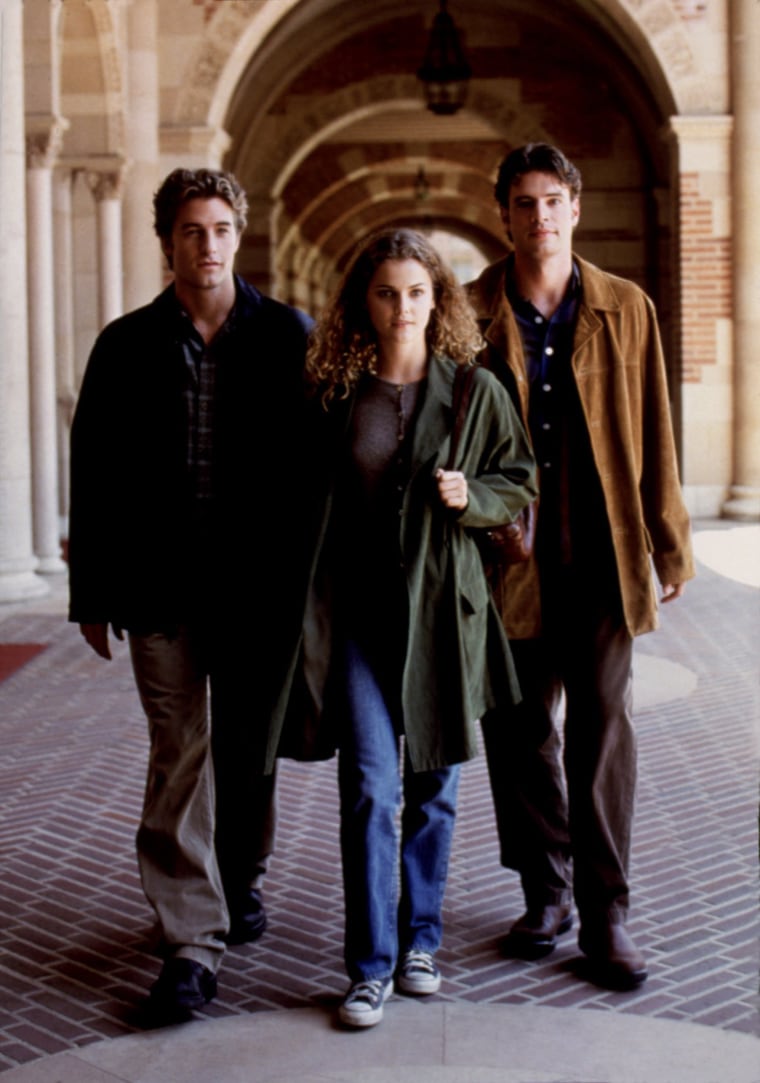 Foley, also known for his role as Jake Ballard on "Scandal," continued, "And people come to me, like, 'Hey, I love "Scandal."' But I've always been Team Ben."
When Speedman said he hasn't experienced similar reactions, Foley joked of his onscreen rival, "Scotty still assumes that everyone's Team Ben."
Russell added, "He just assumes that. He's like, stop right there."
RELATED: 'Family Ties' cast reflects on show 3 decades later: 'We all loved each other'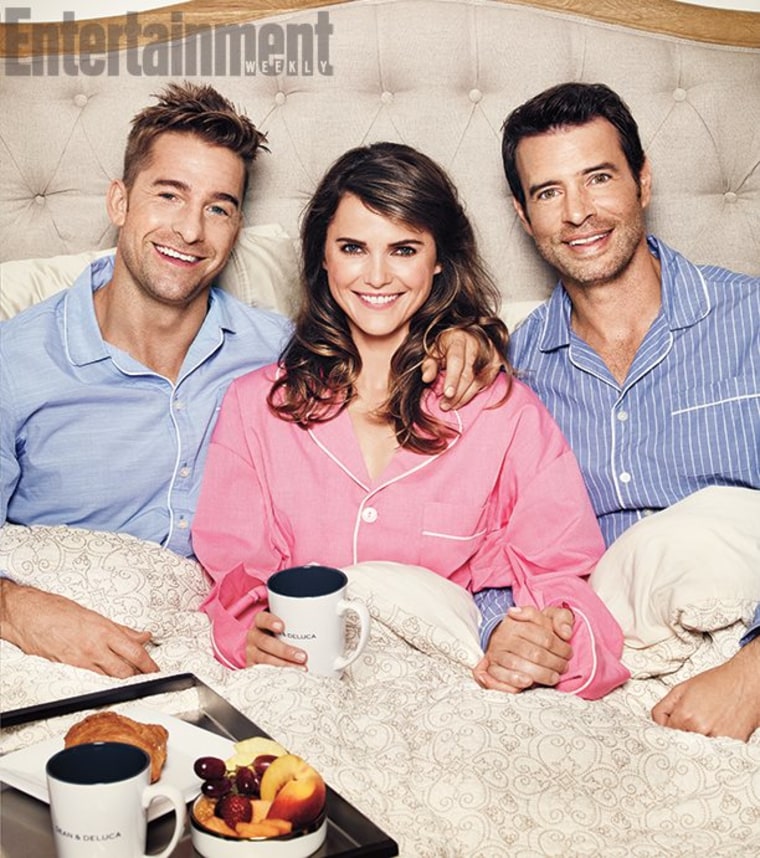 "Most people, when they come up, they always just tell me how much they loved the show," Speedman said. "Or it just meant so much at that time in their lives."
Of course, Ben versus Noel wasn't the only polarizing topic for "Felicity" fans. The short haircut Russell debuted in the show's second season wasn't a hit with everyone.
"It was, like, kind of amazing that anyone cared. But, yeah, it was a big deal. People love hair," Russell recalled.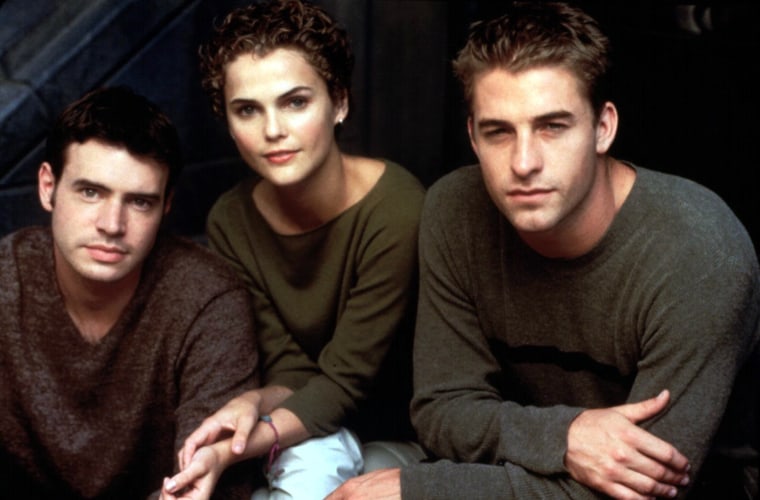 "I loved it for the story," she continued. "I mean, they called and they said, 'Would you cut your hair for the show?' And I was, like, 'Yeah.' It's such an awesome thing that a college girl would do."
In fact, the actress still gets feedback from fans on the infamous chop.
"They'll just come up to me and say, 'You were so pretty before you cut your hair,'" she said, laughing. "I'm, like, 'Thank you. Thank you.'"
However, all three reflected fondly on their experience creating the college drama.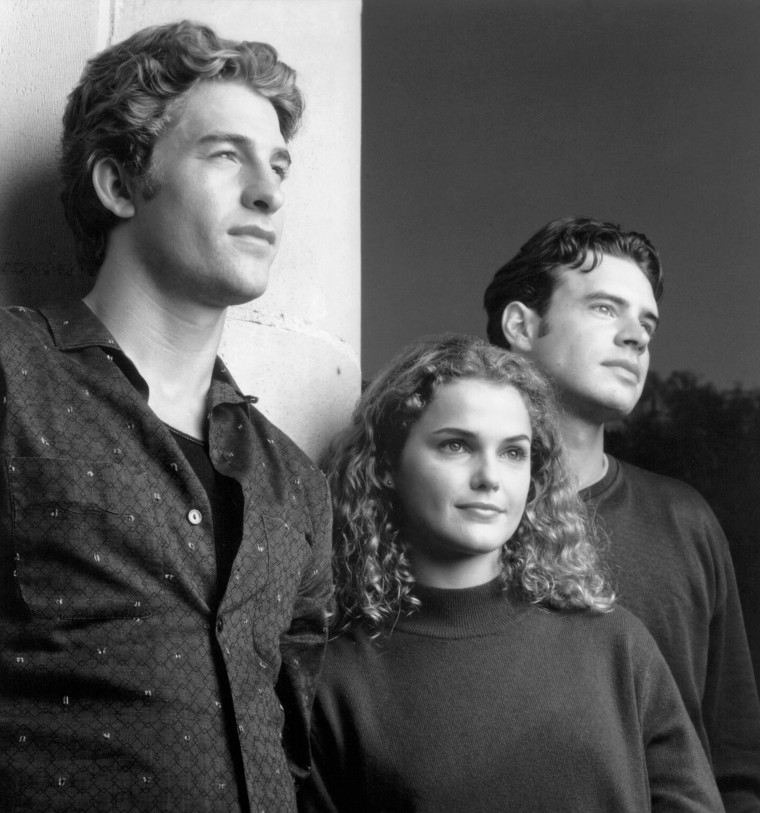 "If you consider college — a sort of transitory period between being a kid and being an adult — you know, this for me, and I think for all of us, was, was definitely that," Foley said.
Foley added, "It was just a simple story about, you know, falling in love in a certain time in your life. I think we all knew how good the show was. And we had a fantastic writing staff and great actors, and a great audience. It's like lightning in a bottle."