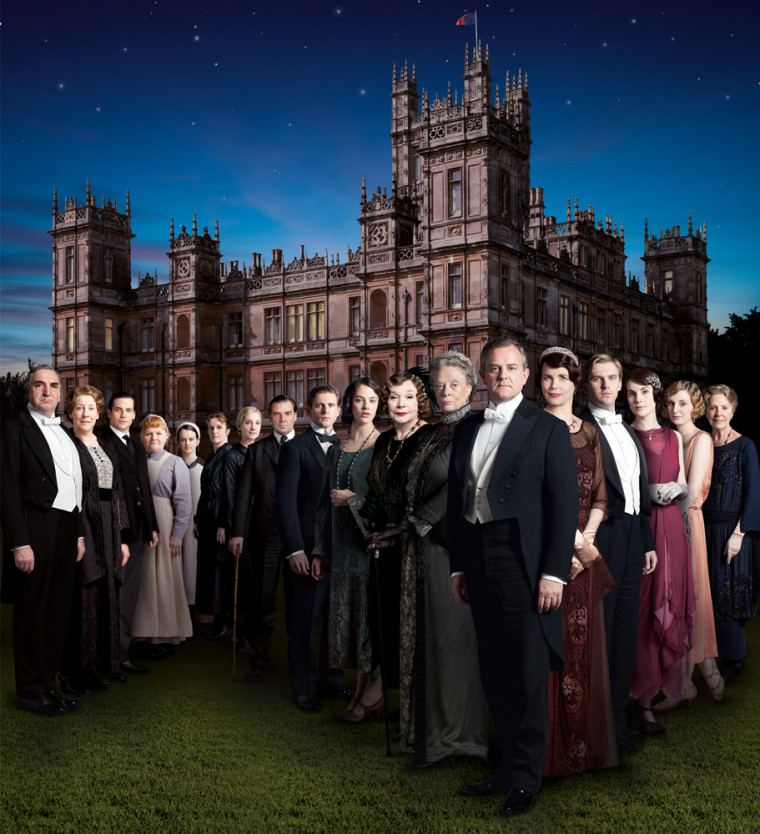 It's almost here, the end of yet another brief season of "Downton Abbey." On Feb. 17, fans will say goodbye to the upstairs-downstairs drama until it returns again next year. It's always a sad occasion for fans, but this time they may not be sad for the same reasons they were when they last bid the show a fond farewell. 
The first two seasons of "Downton Abbey" were packed with addictive, pearl-clutching drama. But season three? Well, it's still better than much of what the boob tube has to offer, but it hasn't exactly lived up to the promise of the past.
No matter. Whether you're feeling down over the direction "Downton Abbey's" gone this season, or you're such a faithful fan that you don't even mind the turning tide and you've just got a case of the season finale blues, the solution is the same for everyone: It's time to party like it's 1920 (or 1921 by the time the finale is over).
Yes, just put those meandering plot points out of your mind, and put on your best Edwardian finery. There are games to play and tipples to drink while tuning in to the season ender.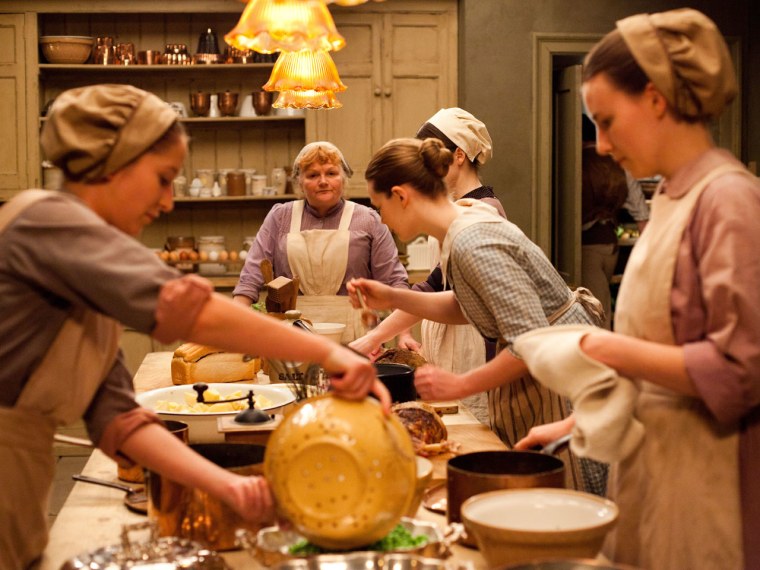 The spread
You don't have to have a Mrs. Patmore in the kitchen to turn out appropriate grub! Just stick to finger food and tea-time treats. Fill the menu with scones and jam, cucumber sandwiches (quartered, with crusts cut off, of course) and plenty of sweets.
The bar
Lord Grantham wouldn't know what to do without his brandy, so be sure to stock up on the good stuff. And no upper-crust party or sneaky servant hall bash would be complete without the claret. Don't forget pots of piping hot tea for the designated drivers.
The games
Pin the Crime on Bates (just make sure the crimes don't really stick)? Indoor cricket match? Find a single man for Edith? Nah, who are we kidding? There's really only one game to play if you want to watch the on-screen action at the same time -- a drinking game.
Teetotalers should stick to the soft stuff, but for the rest of the crowd, get that claret ready for the rules:
When Carson gives Mrs. Hughes a meaningful look, have a swig.
When Lord Grantham acts like a oblivious dinosaur of a patriarch, take a teeny-tiny sip. (Just be careful -- you don't want to get too tipsy on this one alone!)
When the Dowager Countess gives someone the side eye, take a sip.
When anyone mentions the dearly departed Sybil or even Sybil Jr., have a swig (and maybe pour a little out in honor of the former).
When it looks like all hope is lost -- whether Downton is in danger, love can't conquer all, or someone's at death's door -- enjoy a hearty gulp.
When the Dowager Countess makes you laugh out loud with one of her signature zingers, finish your glass!
Start polishing up the good silver -- or just your best "Downton" accent -- now. The season finale of "Downton Abbey" airs Sunday at 9 p.m. on PBS.
Do you plan on throwing a "Downton Abbey" finale bash? If so, tell us all about it on our Facebook page.
Related content:
More in The Clicker: