Less than a week after host Kathy Griffin abruptly announced she was leaving E!'s "Fashion Police," the network has revealed that the show will go on an extended hiatus.
According to The Hollywood Reporter, the current season's three remaining episodes will not be filmed and the series is currently expected to return in the fall with shows connected to big events, such as awards shows.
"With the benefit of hindsight, we definitely brought it back too soon," NBCUniversal Lifestyle Networks Group president Frances Berwick told THR, referring to addition of Griffin and the January season premiere after the Sept. 2014 death of founding host Joan Rivers.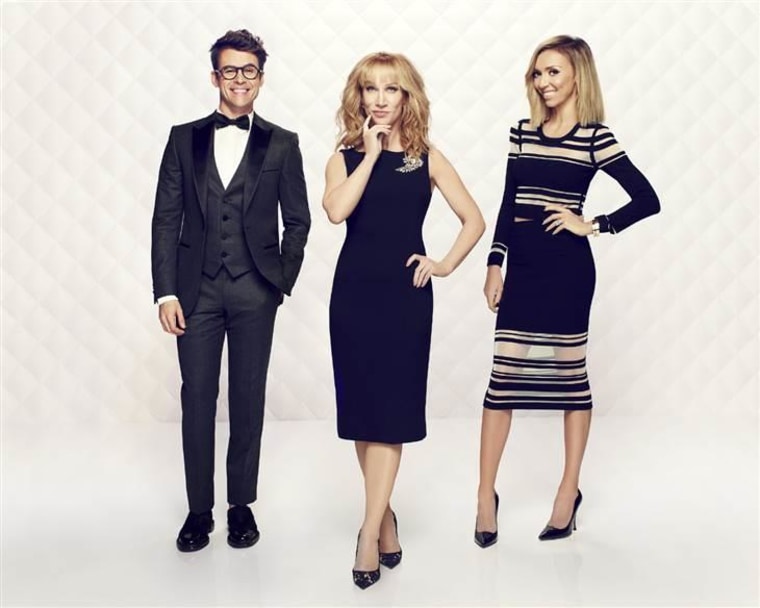 (TODAY is part of the NBCUniversal family.)
"There was a lot of noise and drama that are really not helpful or additive to the creative process, but there's a real love for this show," Berwick continued. "Given the focus on this, the ratings should really be the size of 'The Walking Dead.'"
"Fashion Police" had been a top-rated show for E!, drawing nearly 1 million viewers regularly, though those numbers have declined since Rivers' death. But a cascading series of events precipitated by the show's post-Oscars broadcast made a hiatus seem almost inevitable.
On that post-awards show, co-host Giuliana Rancic commented on Disney star Zendaya's red carpet look, complete with dreadlocks, noting, "I feel like she smells like patchouli oil ... or weed." Rancic apologized quickly, and following the ensuing social media uproar, co-host Kelly Osbourne quit in late February after five years with the show.
Osbourne later noted on "The Talk," "You know what, it was the five best working years of my life," she said. "I am so grateful for the experience — working with Joan Rivers for five years was incredible."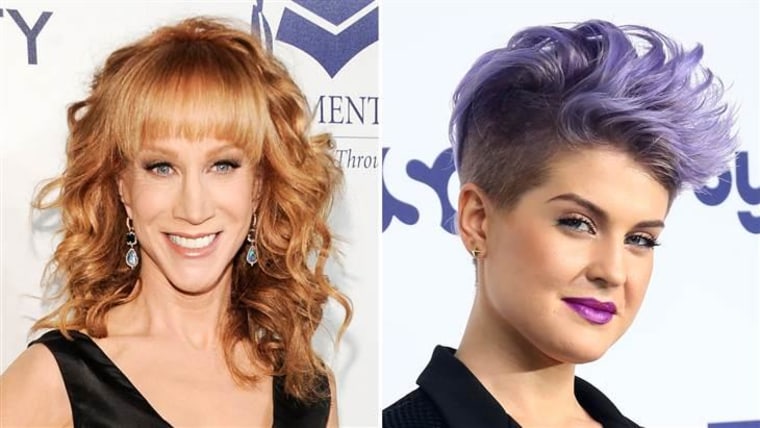 Griffin announced her exit via Twitter with an extended statement on March 12, in part noting, "I thought that I could bring my brand of humor to Fashion Police so that beautiful people in beautiful dresses could be teased when appropriate. My brand of humor, while unrepentant and unafraid, is all about CONTEXT. There is plenty to make fun of in pop culture without bringing people's bodies into it."
Despite the hiatus, it seems unlikely the show is headed for cancellation. "To the extent that this has all gotten very intense and serious — it's meant to be fun," said Berwick. "When it stops being fun or if we think that we're offending or crossing a line, absolutely, that's the time to re-evaluate and that's what we're doing."