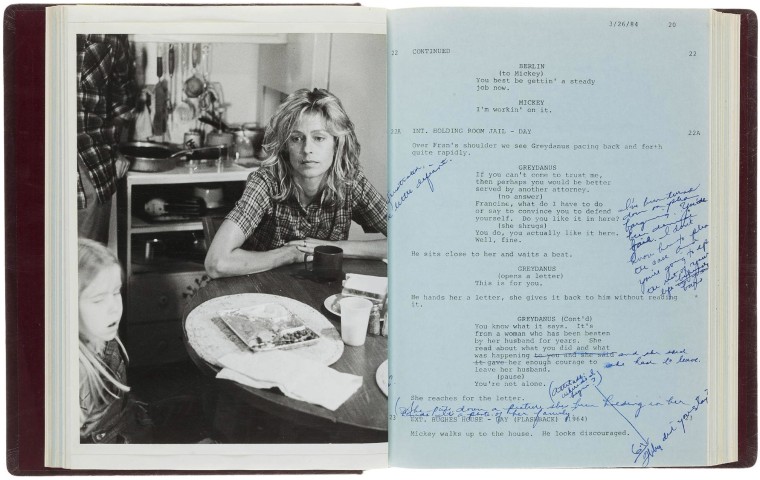 Actress and pin-up girl Farrah Fawcett was the star of an auction of celebrity memorabilia in Dallas on Thursday as a shiny red swimsuit she wore for a magazine shoot and 64 other personal items brought in nearly $200,000.

Sharing top billing with Fawcett was Gene Kelly and the water-soaked suit he wore in the 1952 movie musical "Singin' in the Rain" as he danced in a deluge. The gray-wool suit went for $106,250 in the auction, Heritage Auctions said.
The suit belonged to a retired postal worker in California, who bought it at an MGM studio auction for $10 in 1970. It was bought at auction by Planet Hollywood, operator of restaurants worldwide and a hotel-casino in Las Vegas.
The red vinyl swimsuit, which Fawcett wore for a 1995 photo spread in Esquire magazine, sold for $4,062.50.
Fawcett's 1980 passport sold for $17,500, and a script from her 1984 TV film "The Burning Bed" sold for $8,750. A People's Choice Award won by the Texas-born actress went for $20,625.
"The intense competition for Farrah's items in this auction speaks to how popular she continues to be with collectors," said Margaret Barrett, director of entertainment and music auctions for Heritage. 
Fawcett died of cancer in 2009 at age 62.

Meanwhile, a portrait of Fawcett painted by Andy Warhol that could be worth millions of dollars is at the center of a civil trial in Los Angeles over its ownership.
The University of Texas, to which the actress donated all her artwork before her death, is suing Fawcett's former partner, actor Ryan O'Neal, to recover the portrait. The actor said he took it from Fawcett's Los Angeles condominium after her death because she was keeping it for him.
The university sued O'Neal in 2011 after the portrait was seen in an episode of the actor's short-lived reality television series with his daughter, Tatum.
O'Neal, known for his role in 1970 romantic drama "Love Story," had a relationship with Fawcett from 1979 to 1997 and from 2001 until her death in 2009.